Today I am going to show you the top hardware companies in the world in 2023 for confident purchasing. People think about the brand first when considering buying a computer or electronic hardware.
The computer and electronics industries are now more advanced with high-end technologies. This industry has now gone to another level because of the companies that produce and design devices for the people to keep them updated with the recent era.
Producing a wide range of leading hardware equipment from computers to home appliances, the companies secure our connection with the latest technology.
Some hardware manufacturers are slaying from the very beginning and till now they are considered the best hardware brands in PC electronic hardware products.
Let's see the top hardware companies in the world in 2023 with brand ranking.
01. Apple
Brand Country: United States
Net Worth: $3 Trillion
Funded: April 1976
Founders: Steve Jobs, Steve Wozniak, Ronald Wayne
CEO: Tim Cook
Headquarters: 1 Apple Park Way, Cupertino, California, United States
Products: Macintosh, iPod, iPhone, iPad, Apple Watch, Apple TV, HomePod, macOS, iOS, Shazam, Siri
Employees: 154,000 People
Industry: Computer hardware, Computer software, Consumer electronics, etc.
Service Center: 1-800-275-2273
Apple is the renowned and top hardware company in the world in 2023. They have the reputation of reliability and security from the very beginning.
From making software to designing hardware, the Apple brand is consistent about its business protocol from the early year 1976.
Among highly configuration-based hardware, the company Apple reveals Macintosh (Mac) with extraordinary features. The products of hardware are leading hugely in the contemporary market.
Including iPhone, Mac computer, tablet computer, smartwatch, TV, Apple monitor the Apple company earned the first position among other hardware companies. The Apple brand continues to make its hardware with silicon chips. The sustaining power of these products relies greatly on that. The Macintosh is the first hardware product that is made fully by Apple incorporation.
02. Samsung
Brand Country: South Korea
Net Worth: $500 Billion
Founded: March 1938
Founder: Lee Byung-Chul
Present CEO: Kim Ki Nam
Headquarters: Seocho District, Seoul, South Korea
Products: LCD and LED panels, mobile phones, memory chips, NAND flash, solid-state drives, televisions, laptops, monitors, etc.
Employees: 287,439 People
Industry: Conglomerate
Service Center: 1 (800) 726-7864

As a top class hardware company, Samsung produces a variety of ranges for all classes of people. As a South Korean company, Samsung is already established for providing high featured electronic machines.
With massive facilities, Samsung brand provides hardware for its various products. Samsung Galaxy S7 and S7 edge are two of the smartphones of this brand that got hardware full of high features.
The bigger batteries and their customized CPU embody the hardware and enchant the consumers to try them out. As Samsung is assigned mainly for Smartphone dominance, the Samsung Galaxy lines are already dominated by the hardware that is made by the Samsung company itself. This company first evolved as a hardware company in 1969.
03. Intel
Brand Country: United States
Net Worth: $73.02 Billion
Founded: July 1968
Founder: Gordon Moore, Robert Noyce
CEO: Bob Swan
Headquarters: Santa Clara, California, United States
Products: Central processing units, Microprocessors, Integrated graphics processing units (iGPU), Systems-on-chip (SoCs), Motherboard chipsets, Network interface controllers, Modems, etc.
Employees: 121,100 People
Industry: Semiconductors
Service Center: (408) 765-8080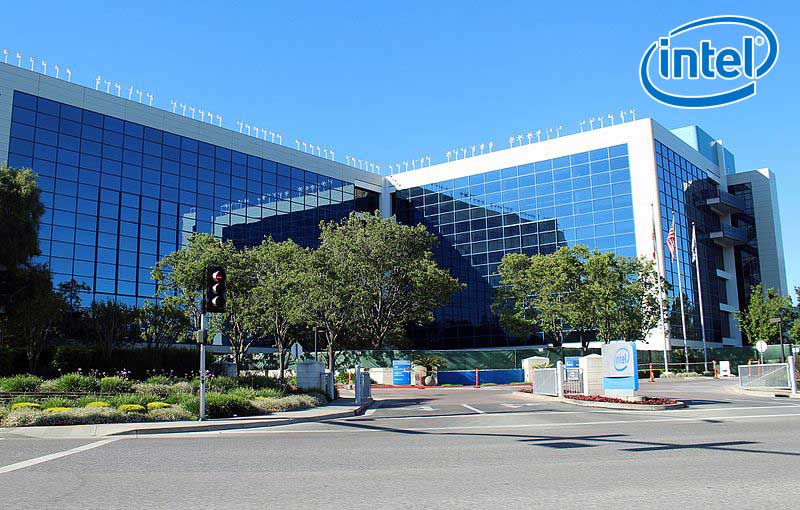 Intel is the 3rd top class hardware company in the world in 2023. Intel is largely famous for the production of microprocessors. 
No wonder why this company also succeeds in providing the best hardware to its devices. Intel produces hardware and supplies it to other primal branches of it including HP, Lenovo, Apple, etc.
Since 1971, Intel has been dedicated to a hardware company. With its Intel Pentium series, this company progressed to a great extent and there is no coming back from that. The hardware that possesses the microprocessor still slays the market.
04. Asus
Brand Country: Taiwan
Net Worth: NT$182 Billion
Founded: April 1989
Founder: Ted Hsu, T.H Tung, M.T Liao, Wayne Tsiah
Present CEO: S.Y. Hsu and Samson Hu
Headquarters: Beitou District, Taipei, Taiwan
Products: Desktops, laptops, netbooks, mobile phones, networking equipment, monitors, projectors, motherboards, graphics cards, optical storage, multimedia products, etc.
Employees: 14,700 People
Industry: Computer hardware, Electronics
Service Center: 1 (888) 678-3688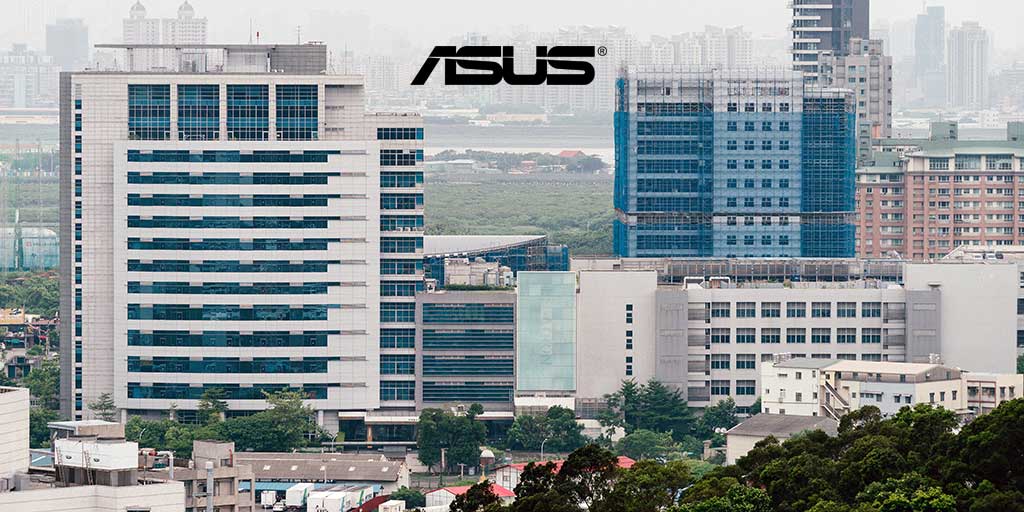 Asus is a popular top class hardware brand in the world in 2023. This Taiwanese multinational company is a fabulous choice for having hardware products at home and office. 
From satisfying the consumers to upgrading the production of the hardware, Asus is always concerned. From the Essentio series of desktop PCs to various lines of smartphones, Asus hardware is playing an important role.
The top-notch creation of the hardware is made in different countries besides Taiwan. The contribution of other countries including Mexico and China is great as well. From the very beginning of the year 1989, Asus started to exhibit hardware products including netbooks, PC, motherboards, and other important electronics.
05. HP Inc.
Brand Country: United States
Net Worth: $36.96 Billion
Founded: 1 Jan 1939
Founder: David Packard and Bill Hewlett
Present CEO: Dion Weisler
Headquarters: Palo Alto, California, United States
Products: Desktop, Laptop, Mobile, Tablet computer, HP Software, Printer, Digital camera, etc.
Employees: 51,000 People
Industry: Computer hardware, Computer software, IT services, IT consulting
Service Center: 800-474-6836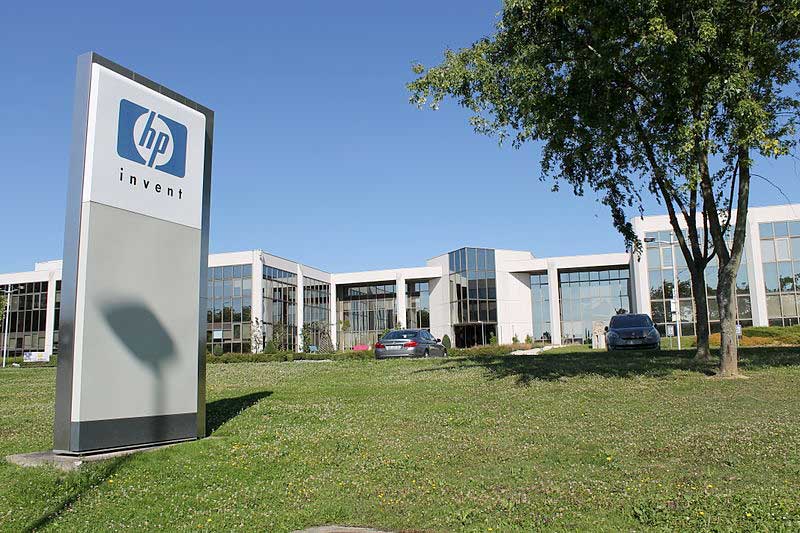 HP as a hardware company is also established finely in the market with other magnificent hardware brands.
HP monitors are still considered as one of the best hardware products of the HP brand. However, the journey of the HP brand was started merely in the year 1939. But the production of hardware products started in 1940 with a full-on speed.
The company started making software products at the same time. But the seamless finishing of each hardware product makes the brand more famous among the considerate consumers. This USA based hardware company supplies its product to many countries including India, Mexico, and China.
06. Gigabyte
Brand Country: Taiwan
Net Worth: $2 Billion
Founded: 1986
Founder: Pei-Chen Yeh
Present CEO: Ming-Hsiung Liu
Headquarters: Xindian District, New Taipei City, Taiwan
Products: Air cooling, Computer cases, Computer peripherals, Graphics card, Motherboards, Notebooks, Power supplies, Server hardware, Smartphones
Employees: 2,672 People
Industry: Computer hardware, Electronics
Service Center: 1 (626) 854-9338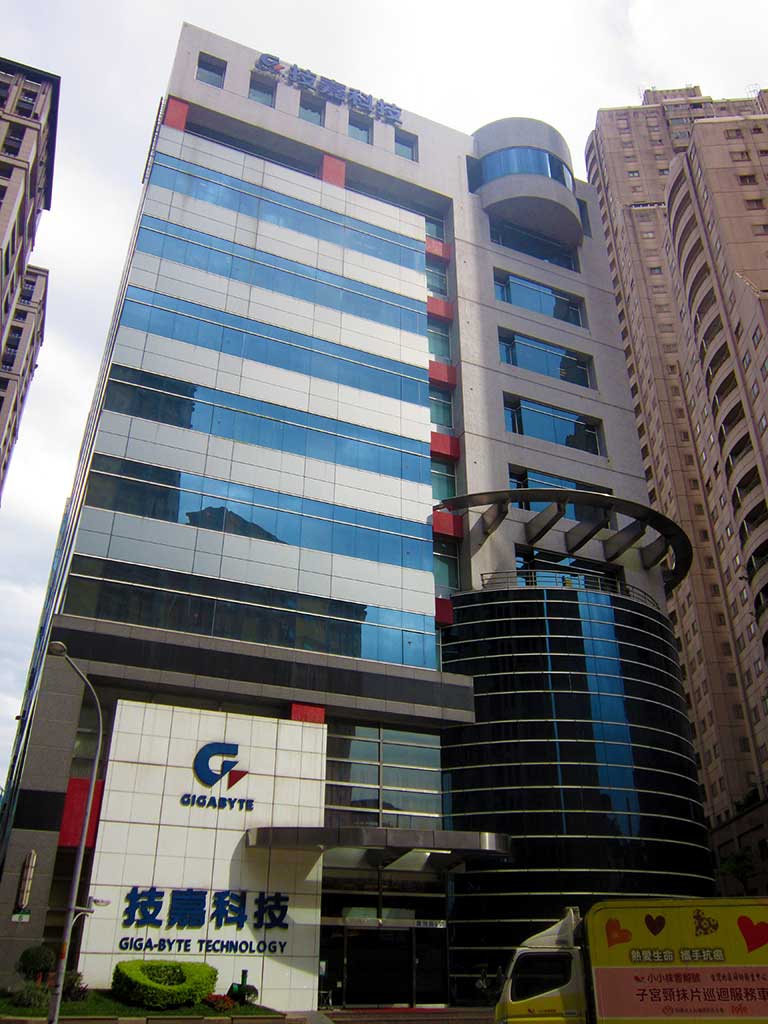 Gigabyte is an affordable and top class PC hardware manufacturer in the world in 2023. Since 1986, the company Gigabyte is swaying the country Taiwan with its thousands of hardware productions. 
The brand ranked a position among Taiwan's top 20 global brands. The company has a great contribution to computer hardware. Motherboards are its main production commodity. Along with the graphics card the company also manufactures notebooks in partnership with Nvidia and AMD.
The Aorus sub-brand of Gigabyte manufactures different gaming related products like CPU coolers, headsets, SSDs, and so on. Being one of the leading motherboard vendors the company Gigabyte is still shipping millions of their manufacturing products all over the world!
07. LG
Brand Country: South Korea
Net Worth: $24.214 Billion
Launched: October 1958
Founder: Koo In-hwoi
Present CEO: Jo Seong-Jin
Headquarters: LG Twin Tower 128, Yeouido-dong, Yeongdeungpo District, Seoul, South Korea
Products: Televisions, Mobile phones, Tablet computers, Smart watches, Home appliances, etc.
Employees: 75,000+ People
Industry: Consumer electronics, Home appliances
Service Center: 1 (800) 243-0000

Even if you are very much fond of the technological stuff, you have certainly heard about the hardware brand LG. Some of your home appliances may also belong to the company LG. Why not?
This multinational electronics company is very popular worldwide for its wide range of electronics production. In 1958, when the company first established it was named GoldStar. Later in 1995, it was re-named LG electronics.
From vehicle components and mobile communications to home appliances and home entertainment LG has a lot to offer its customers. Every year the company's sales reach more than fifty billion US dollars.
Till 2008, this brand had been the second-largest manufacturer of LCD television. With a number of 128 operations around the world, this South Korean brand plays a huge role in the electronics industry.
08. Dell
Brand Country: United State
Net Worth: $115.86 Billion
Founded: 1 February 1984
Founder: Michael Dell
Present CEO: Michael Dell
Headquarters: Round Rock, Texas, United States
Products: Personal computers, Servers, Peripherals, Smartphones, Televisions
Employees: 158k People
Industry: Computer hardware, Computer software
Service Center: 1 (800) 624-9897, 1 (800) 999-3355, 800-283-2210 Computer hardware, Computer software

If you are looking for a reliable and trustable brand to buy some computer-related hardware products then you can easily count on the brand, Dell.
From the year 1984, this American multinational company has been serving its customers with computers and related electronics. Being one of the largest technology companies, it is employing 165000 people and more in America and worldwide.
You can get computer peripherals, PCs, servers, HDTVS, and many related electronics from the brand. From being only the hardware vendor, the company is also up for the IT services to ensure complete solutions to its buyers. Till now, Dell has gained numerous achievements for its excellent service and products.
09. IBM
Brand Country: United States
Net Worth: $113.01 Billion
Founded: June 1911
Founder: Charles Ranlett Flint, Thomas J. Watson
Present CEO: Arvind Krishna
Headquarters: Armonk, New York, United States
Products: Unit record equipment, Computers, Data storage units, Coprocessor units, Modems, Computer software, Operating systems, etc.
Employees: 282,100 People
Industry: Computer hardware, Computer software, Cloud computing, Artificial intelligence
Service Center: 1 (877) 426-6006

The International Business Machines Corporation was founded in 1911. This American multinational technology and consulting company is serving over 170 countries worldwide.
From computer hardware to middleware and software, the company also provides consulting services and hosting. Some of the best creations of the brand are magnetic stripe card, floppy disk, relational database, hard disk drive, etc.
Being one of the major research organizations, the company is selling products that are a hundred percent reliable. On the 'Fortune 500' (2018), the company ranked 34 among the largest United States corporations. Also, in 2017, its annual revenue was about 79.1 billion US dollars.
10. MSI
Brand Country: Taiwan
Net Worth: $35.18 Billion
Founded: 4 August 1986
Founder: Henry Lu, Jeans Huang, Frank Lin, Joseph Hsu, Kenny Yu
CEO: Chiang Sheng-Chang
Headquarters: Zhonghe District, Taipei, Taiwan
Products: Gaming laptops, desktops, monitors, motherboards, graphics cards and peripherals, etc.
Employees: 2,672 People
Industry: Computer hardware, Electronics
Service Center: 1 (626) 271-1004, 1 (888) 447-6564

MSI is a Taiwanese company that also produces computer-related hardware. The company has been struggling since 1986. Now it has become popular and one of the best Taiwanese multinational information technology corporations.
Along with the computer hardware the company also manufactures car infotainment related products. Manufacturing and developing the motherboards and graphics card first the brand has built its reputation.
The realm of MSI is found in more than 120 countries. With the slogan 'True gaming. Some are PC, we are gaming', the company MSI never fails to amaze its customers with the best possible upgraded versions of hardware.
11. Acer
Brand Country: Taiwan
Net Worth: NT$122 Billion
Founded: 1 August 1976
Founder: Stan Shih, Carolyn Yeh, George Huang
Present CEO: Jason Chen
Headquarters: Xihi, New Taipei in Taiwan
Products: Desktops, laptops, netbooks, servers, smartphones, tablet computers, storage, handhelds, monitors, etc.
Employees: 7,500 People
Industry: Computer hardware, Electronics
Service Center: 1 (866) 695-2237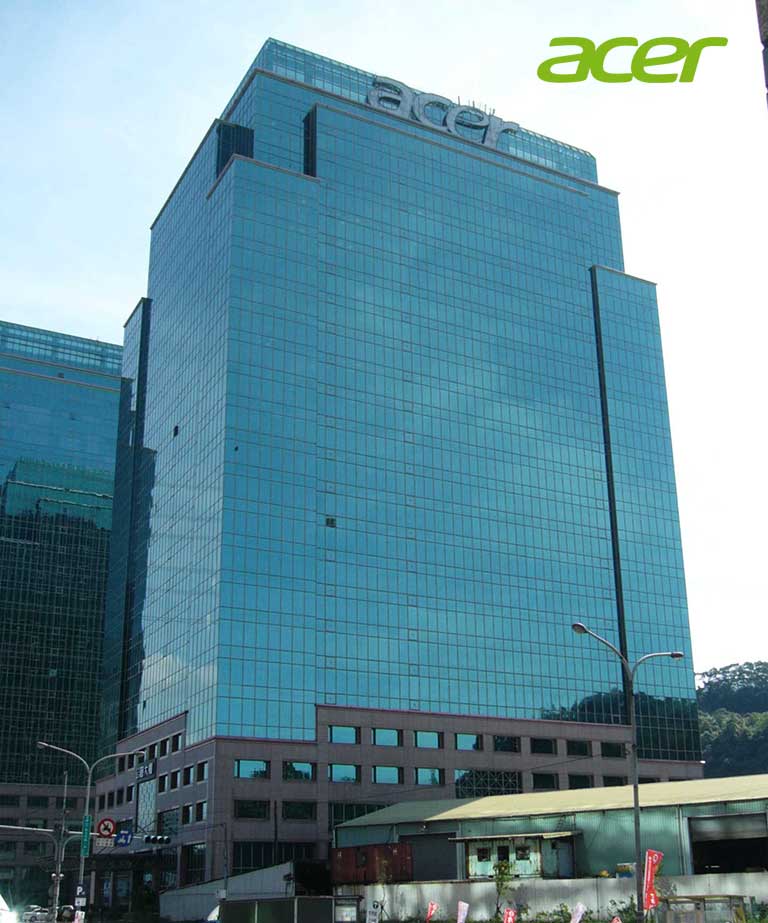 Acer, as a multinational company of Taiwan, started making hardware electronics at the very beginning of its journey. Acear is a popular and top class hardware producer in the world till 2023.
From the year 1976 to the year 2023, the Acer company worked hard to become one of the biggest providers of hardware production. Starting with the microprocessor and other minor electronic parts, the company now sells its fully made hardware products.
Acer supplies its hardware products largely in the European continent. Besides, satisfying the consumers of Europe, North America is also getting the privilege of this brand. The notebook that the company started to reveal in the market is, till now, the best edition of the hardware production of this company.
12. Lenovo
Brand Country: China
Net Worth: $34.38 Billion
Founded: 1 November 1984
Founder: Liu Chuanzhi
Present CEO: Mr. Yang Yuanqing
Headquarters: Quarry Bay, Hong Kong
Products: Smartphones, desktops, servers, notebooks, tablet computers, netbooks, supercomputers, peripherals, printers, televisions, scanners, storage devices
Employees: 71,500 People
Industry: Computer hardware, Electronics
Service Center: 1 (855) 253-6686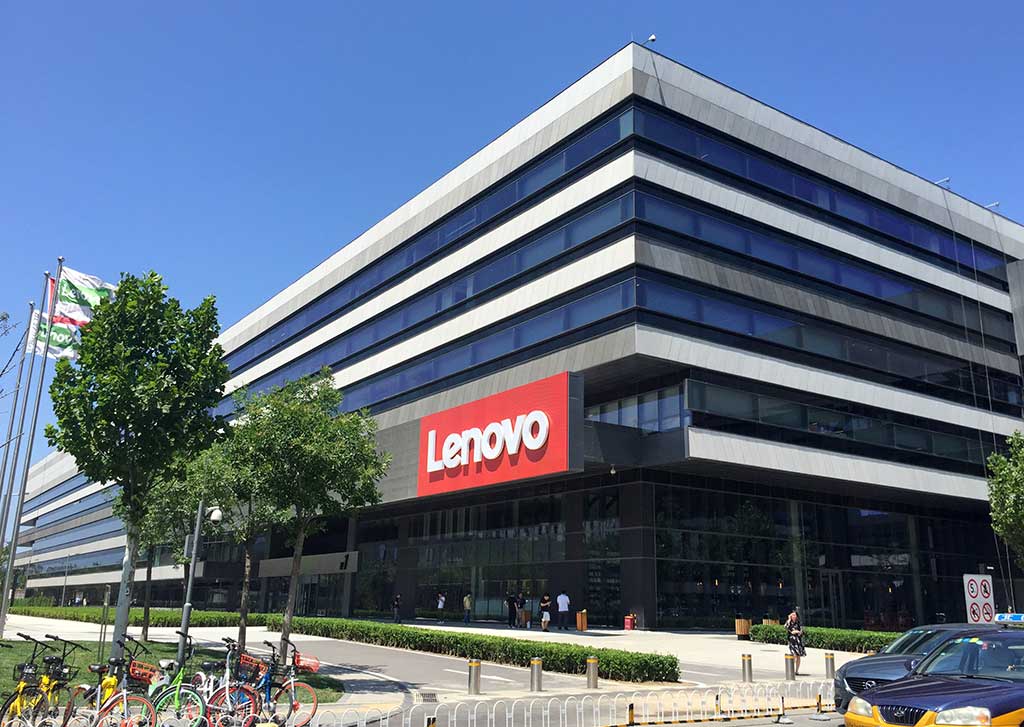 Lenovo is a very affordable and popular hardware company in the world in 2023. Lenovo is a Chinese company and the company has been run for about 36 years. 
From 1984, Lenovo started making hardware parts. Success is an obvious thing for this company. About 180 countries get the chance of using Lenovo's hardware privileges. Also, Lenovo spreads its branches over 60 countries to provide its product to the consumers.
In the year 2005, besides making minor electronic parts, Lenovo succeeded to produce its full hardware made personal computer. Lenovo also takes help from the Intel company to embody the production to a great extent. The bond between Lenovo and Intel started in the year 2014.
13. Sony
Brand Country: Japan
Net Worth: $187.48 Billion
Funded: 7 May 1946
Founder: Masaru Ibuka, Akio Morita
CEO: Kenichiro Yoshida
Headquarters: Sony City, Minato, Tokyo, Japan
Products: Computer hardware, Consumer electronics, Semiconductors, Video games, Films, TV shows, Music, Telecommunications equipment, Robots
Employees: 109,700 People
Industry: Conglomerate
Service Center: 800-538-7550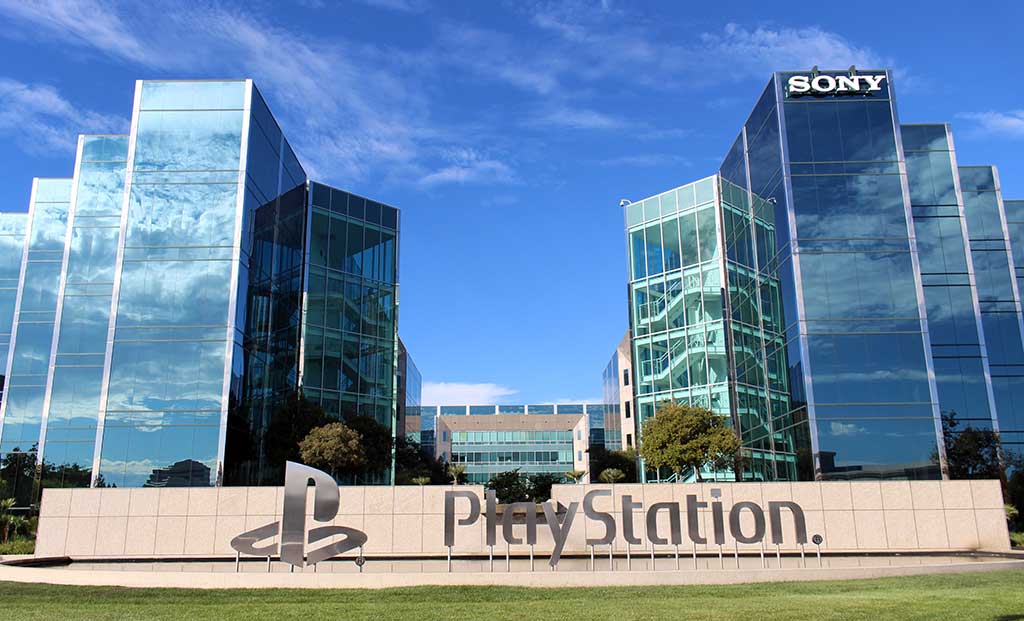 Sony is as strong as Apple. As the Japanese multinational conglomerate corporation, Sony is one of the most famous and popular brands in the world.
The company manufactures, develops, and designs electronics like computers, instruments, entertainment systems, home audio devices, software, and game consoles.
With an annual revenue of 76.8 billion US dollars, the Sony brand has operations worldwide. A semiconductor solutions segment also belongs to the company that manufactures camera modules and image sensors as well. With a market cap of $94.8 billion, Sony is a trustable brand.
14. Toshiba
Brand Country: Japan
Net Worth: $25.58 Billion
Founded: 1875
Founder: Tanaka Hisashige
Present CEO: Satoshi Tsunakawa
Headquarters: Minato City, Tokyo, Japan
Products: Electronics, Semiconductors, Social infrastructure
Employees: 141,256 People
Industry: Conglomerate
Service Center: 1 (800) 457-7777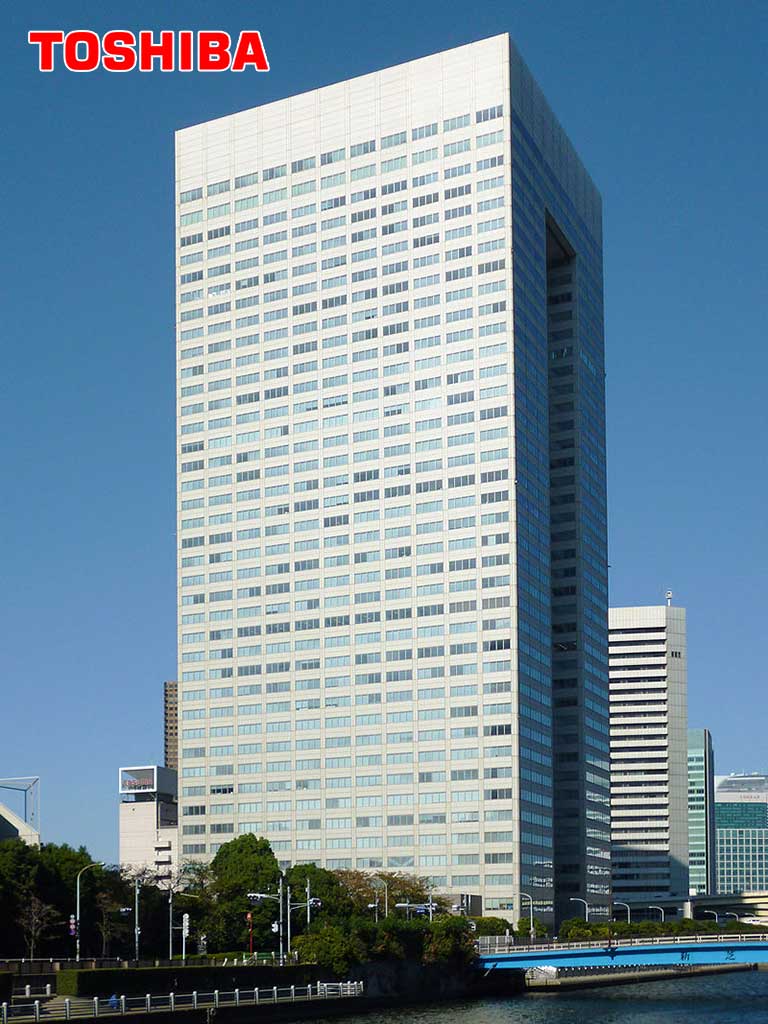 The Japanese company Toshiba is one of the country's multinational conglomerate corporations that manufactures diversified hardware products.
Including escalators and elevators, the company produces industrial, power, and social infrastructure systems. Toshiba is also recognized as one of the largest manufacturers of consumer electronics, medical equipment, PCs, and home appliances.
With a net income of 1.01 trillion Japanese Yen, Toshiba has been running since 1875 with a great history. The company is marked as Japan's technological prowess. Hence, in the consumer market, the company Toshiba has a century-long presence with pride and lots of achievements.
15. Huawei
Brand Country: China
Net Worth: $83.52 Billion
Founded: September 1987
Founder: Ren Zhengfei
Present CEO: Ren Zhengfei
Headquarter: Shenzhen, China
Products: Mobile, broadband networks, consultancy, managed services, multimedia technology, smartphones, tablet computers, dongles, Smart TV, Harmony OS, EMUI
Employees: 197,000 People
Industry: Mobile phones, Consumer electronics, Telecom equipment, Networking equipment
Service Center: 1 (888) 548-2934

As a multinational technology company, Huawei is the invention of China. However, the company has run fully since the year 1987 and still has a huge amount of reputation for providing a 5g networking system in its hardware products.
This company helps over 170 countries to have the 5g wireless network and their advantages. However, the United States is the foremost customer of the hardware production of this company. Even though Huawei got the last position, the company defeats Apple and Samsung in producing the best hardware smartphones.
#Top 10 Hardware Companies in the World 2023
Apple – Brand Country: United States
Samsung – Brand Country: South Korea
Intel – Brand Country: United States
Asus – Brand Country: Taiwan
HP – Brand Country: United States
Gigabyte – Brand Country: Taiwan
LG – Brand Country: South Korea
Dell – Brand Country: United State
IBM – Brand Country: United States
MSI – Brand Country: Taiwan