The best motherboard brand in 2024 can provide the top feature to utilize every inch of the internal function of a PC. Your PC deserves to be designed with the best motherboard so that you get the best out of your machine. No components will work properly if your motherboard has low performance. 
Sometimes a top motherboard brand can ensure the best performance without even thinking about the other specifications. Thus, we are here with the best motherboard brands in the world in 2024. You may also check our recent publication of the best RAM brands 2024.
Please do not compromise with quality for money and let's give your PC an ideal setup with high-performing hardware. To enrich your computer function and speed up the overclocking, you should get the motherboard from a renowned mainboard company.
Here is the best motherboard brands in the world 2024
01. Asus
Net Worth: NT$182 Billion
Brand Country: Taiwan
Founded: 2 April 1989
Founder: Ted Hsu, T.H Tung, M.T Liao, Wayne Tsiah
CEO: S.Y. Hsu and Samson Hu
Headquarters: Beitou District, Taipei, Taiwan
Products: Desktops, laptops, netbooks, mobile phones, networking equipment, monitors, projectors, motherboards, graphics cards, etc.
Employees: 14,700 People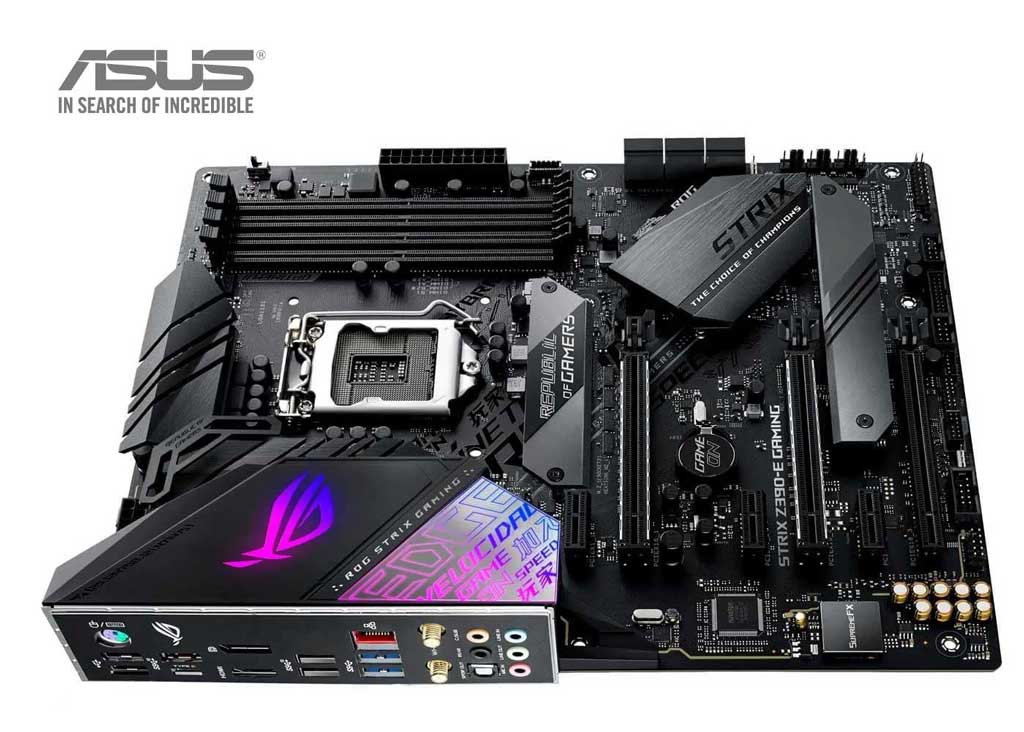 ASUS is the best motherboard brand in the world in 2024. Asus provides the top motherboards that stand in the first position to rule other brands in the world. The brand produces the best kind of overclocking feature with high-end functioning. However, Asus presents the best motherboard in Asus ROG Maximus XII HERO with excessive cooling ability. Also, it carries the form factor of ATX which is great.
Another, Asus ROG Strix Z390-I is perfect for game enthusiasts. It has the best option for double capacity memory with a Mini-ITX form factor. Also, Asus is so reputed in producing extraordinary motherboards that you'll have to pay more than your expectation to enjoy its high-tech features.
02. GIGABYTE
Net Worth: $2 Billion
Brand Country: Taiwan
Founded: 1986
Founder: Pei-Chen Yeh
CEO: Ming-Hsiung Liu
Headquarters: Xindian District, New Taipei City, Taiwan
Products: Computer cases, Computer peripherals, Graphics cards, Motherboards, Notebooks, etc.
Employees: 2,672 People

Another remarkable and top class motherboard producer is the GIGABYTE brand. The brand believes in producing the optimum satisfying motherboards. To resemble its beliefs the brand highly announces its best model of GIGABYTE Z490 Gaming X motherboard for the gamers out there. With outstanding outlook, this motherboard carries ATX form factor, Q-Flash and Q-Flash Plus support including LGA1200 socket capacity.
The whole model is so perfect and budget friendly that anyone would love to have this intel motherboard for gaming purposes. Another best motherboard of the brand is GIGABYTE Z390 Aorus Ultra for a CPU of the gamers again. Though the brand doesn't provide flashes as ignited as other motherboards, there is a lot more to take from the brand.
03. Intel
Net Worth: $73.02 Billion
Brand Country: United States
Founded: July 1968
Founder: Gordon Moore, Robert Noyce
Present CEO: Bob Swan
Headquarters: Santa Clara, California, United States
Products: Central processing units, Microprocessors, Integrated graphics processing units (iGPU), Systems-on-chip (SoCs), Motherboard chipsets, Network interface controllers, Modems, Mobile phones, Solid state drives
Employees: 121,100 People

Intel is the most popular and one of the best motherboard brands in the world in 2024. If you want rock-solid vividness, Intel brand is indeed a best option for mainboards for your CPUs. The motherboards that they produce are highly stable and standardized with highly measured components. The chipsets, memory support and other particular parts are fit into the motherboard so gracefully.
However, among several best motherboards, Intel Z490 is a great completion for the gamers. The CPUs fit the chipsets so gracefully that it serves the great service including supporting integrity. There are multiple USB ports of GEN 2X2 of Type-C port. It also has the largest ATX size of the form factor with socket facility.
04. MSI
Net Worth: $24.90 Billion
Brand Country: Taiwan
Founded: 4 August 1986
Founder: Henry Lu, Jeans Huang, Frank Lin, Joseph Hsu, Kenny Yu
Present CEO: Chiang Sheng-Chang
Headquarters: Zhonghe District, Taipei, Taiwan
Products: Gaming laptops, desktops, monitors, motherboards, graphics cards and peripherals, etc.
Employees: 2,672 People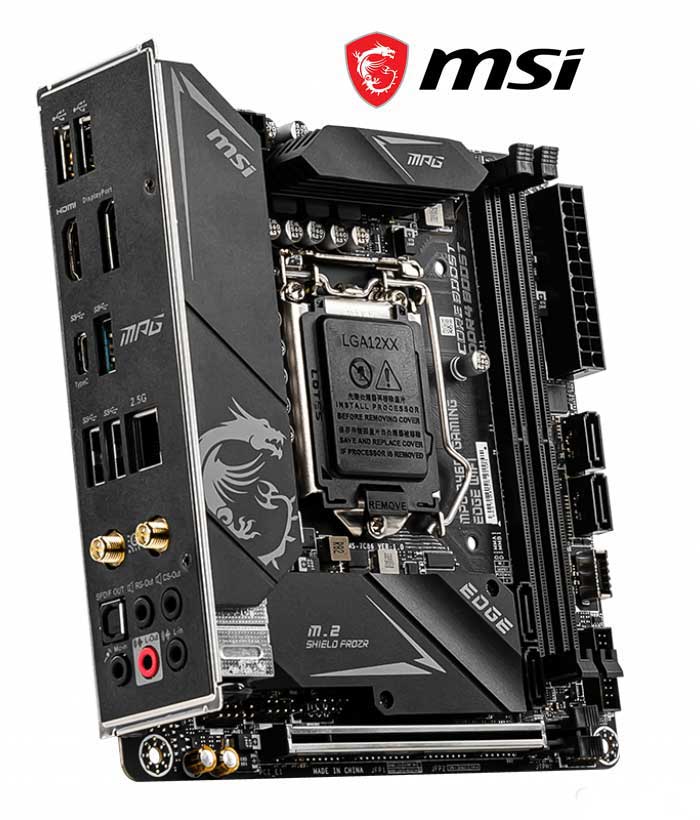 MSI is recognized as one of the best Intel motherboard producers with huge advantages. So far, MSI has produced its best model MSI MEG Z490 Godlike with multi-GPU support system and an E-ATX form factor. The motherboard overclocks in the possibly easiest BIOS way and supports the whole system with magnificent constructive quality. With Intel components your CPU gets totally crazy and serves the top-notch performance. And if you want a compact sized motherboard for your congested room of the desk, go for MSI MPG Z390M Gaming Edge AC without any second thought.
Another motherboard of MSI is for AMD Ryzen Threadripper which fits MSI Creator TRX40 motherboard to its CPU as an honorable guest. With proficient capability of cooling system and better overclocking advantage this motherboard features a great deal of efficiency.
05. ASRock
Net Worth: $10 Billion
Brand Country: Taiwan
Founded: 2002
Founder: Ted Hsu
Present CEO: Ted Hsu
Owner: Pegatron
Headquarters: 11265 Taipei, Taiwan
Products: Motherboards, Video card, HTPC, Server, IPC.
Employees: 501-1,000 People

Having the reputation of the world's third most large motherboard manufacturer, the brand is also bound to produce the best kind of motherboard chipsets as well. The brand supplies some valuable and most useful parts in the motherboard to keep it precise and compact. However, ASRock X570 Phantom Gaming X represents the ATX form factor and an AMD Premium X570 chipset.
That AMD setup features some really cool parts including Wi-Fi 6 support to boot. Nice overclocking features and effective cooling advantage make it overall a unique foundation. Also, if you are an Intel fan, then here is ASRock X299 Taichi with Intel X299 chipset and huge memory capacity for your convenience.
06. AMD
Net Worth: $4.9 Billion
Brand Country: United States
Founded: May 1969
Founder: Jerry Sanders
Present CEO: Lisa Su
Headquarters: Santa Clara, California, United States
Products: Motherboards, Microprocessors, Graphics processing units.
Employees: 22,500 People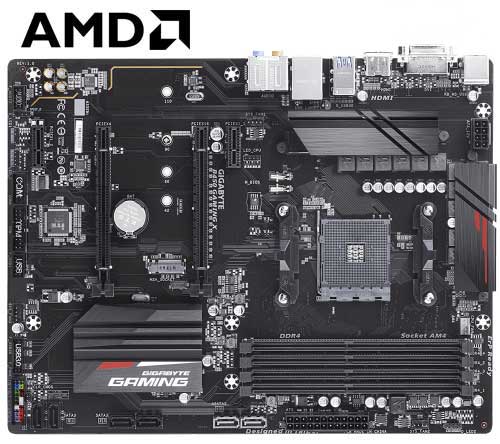 Another best mainboard brand is AMD. Giving your CPU the best deserving motherboard AMD is a committed and reliable brand in 2024. The company is reliable and offers the best motherboards. You only know the great performance when you use AMD's MSI MPG X570 Gaming Pro Carbon Wifi. Providing with the 3rd gen Ryzen CPU of AMD this motherboard is a collaboration of bleeding edge tech.
The motherboards are empowered with USB-C port, rear I/O panel feature, gigabit Ethernet port. Hence, high speed connectivity and data transfer are ensured. They are also wifi 6 compatible for faster speed overclocking. To get the most out of your hardware the motherboards are engineered with premium features.
07. HP
Net Worth: $36.96 Billion
Brand Country: United States
Founded: 1 Jan 1939
Founder: David Packard and Bill Hewlett
Present CEO: Dion Weisler
Headquarters: Palo Alto, California, United States
Products: Printers, HP Software products, Digital Cameras, Tablet computers, Personal desktops, Monitor, etc.
Employees: 51,000 People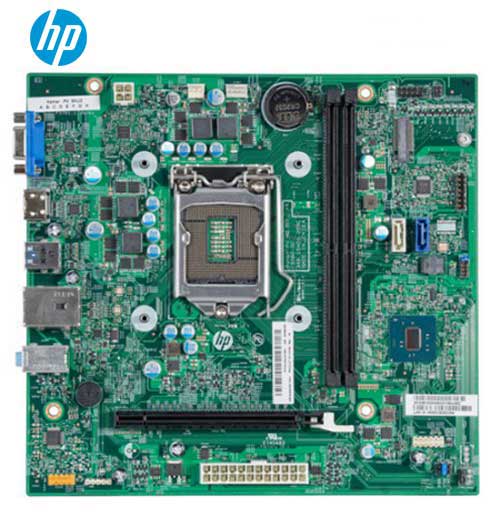 Just like its computer production HP doesn't lag behind producing the best motherboard out there. Till now HP Z400 workstation motherboard is doing great. With 80 percent battery capacity the HP motherboards are compatible to almost every trouble your PC might go through.
Including numerous expansion slots like Gen3 PCle x4 and 16, M.2 sockets and more. The rear I/O is featured with optical SPDIF connector, HDMI out, Lan and display port covering the best performance. The dual channel memory architecture also plays great in speeding the overclock.
08. Dell
Net Worth: $115.86 Billion
Brand Country: United State
Founded: 1 February 1984
Founder: Michael Dell
Present CEO: Michael Dell
Headquarters: Round Rock, Texas, United States
Products: Personal computers, Servers, Peripherals, Smartphones, Televisions
Employees: 165k People

Dell Company is also recognized as the best motherboard producer company from the very begining. The brand really comes up with an upgraded motherboard with some excellent premium features. The Dell motherboard YP806 Optiplex has a separate fan base though. With 4 memory slots the motherboard works flawlessly.
The Dell motherboards are generally engineered with PCI Express x1 and x16 expansion slots. With the memory type of DDR3 SDRAM the motherboards are a good bang for your investment. From the form factor to the SATA ports the Dell motherboard is a good choice to your PC.
09. Toshiba
Net Worth: $22.27 Billion
Brand Country: Japan
Founded: July 1875
Founder: Tanaka Hisashige (for the Tanaka Seisakusho line)
Present CEO: Armand Dupreez​
Headquarters: Minato, Tokyo, Japan
Employees: 141,256 People

Just like any other best motherboard company, Toshiba motherboards are also specific and the brand is also considered the best producer of main boards. Giving specifications to the equipment and peripherals the motherboards are produced. The manufacture with fiberglass substrate makes the product rigid. Giving stability to your gadget the Toshiba motherboards are solid ones.
Offering extra USB ports, it has a great performance ability. They also have stable BIOS and BIOS entry buttons. A Toshiba motherboard has topnotch overclocking power with a system reboot feature. Hence, to get a cool computer upgrade inserting a Toshiba motherboard will be a wise decision.
10. Sony
Net Worth: $187.48 Billion
Brand Country: Japan
Founded: May 1946
Founder: Masaru Ibuka, Akio Morita
Present CEO: Kenichiro Yoshida​
Headquarters: Sony City, Minato, Tokyo, Japan
Employees: 109,700 People

To get the best deal of a motherboard Sony is also considered as one of the best motherboard brands. Among all their manufactured motherboards Sony Vaio motherboard has achieved great expectations. Sony motherboard has DDR3 memory type and ATX form factor. With the SATA hard drive interface the motherboards are hundred percent tested.
The Sony motherboards are manufactured with AMD chipset and ports for HDMI, VGA, Ethernet and USB. All features offer a great deal of performance and a smooth connectivity. Hence, with the integrated type of graphic card the Sony motherboards are great.
11. Acer
Net Worth: NT$122 Billion
Brand Country: Taiwan
Founded: 1 August 1976
Founder: Stan Shih, Carolyn Yeh, George Huang
Present CEO: Jason Chen
Headquarters: Xihi, New Taipei in Taiwan
Products: Desktops, laptops, netbooks, servers, smartphones, tablet computers, storage, handhelds, monitors, etc.
Employees: 7,500 People

Acer is another brand which is trying hard to beat other brands on motherboard production. Hence, the brand as well produces the best motherboards with some great features. Though they do not support a lot of slots in their motherboards, they come up with AMD compatibility.
With an appreciable speed of overclocking the Acer motherboards allow high quality performance. RAM type, slots, drive interface and everything else have been manufactured with hundred percent testing steps. Thus, Acer motherboards are almost at the verge of winning the trophy.
12. Biostar
Net Worth: $1 Billion
Brand Country: Taiwan
Founded: 1986
Founder: Mingyi Wang
Present CEO: Mingyi Wang
Headquarters: New Taipei, Taiwan
Products: Motherboards, Barebone computers, Desktops, Expansion cards, Graphics cards, Headphones, Home theater PCs, Industrial PCs
Employees: 553 People

Biostar motherboards are as fine as any other high-end featured motherboards. Since the brand is trying hard to stay in the frontline, it is not so far that the brand is leading as one of the best motherboard manufacturers in the world. However, Biostar produced the latest version of BIOSTAR TZ77XE3 with full optimum privilege and ATX form factor. It would be a nice journey if you buy this motherboard for your CPU.
With extra overclocking power and high reliability solid works the EX3 and EX4 versions are on fire in the motherboard industry. Also, it is the cheapest mobo vendor with satisfying features. Moreover, trying Z490GTA Ver. 5.0 with 10th generation Intel Core processor and HDMI 4K resolution support system would be considered as good investment.
13. IBM
Net Worth: $113.01 Billion
Brand Country: United States
Founded: June 1911
Founder: Charles Ranlett Flint, Thomas J. Watson
Present CEO: Arvind Krishna
Headquarters: Armonk, New York, United States
Products: Motherboards, Computers, Supercomputers, Microprocessors, Modems
Employees: 282,100 People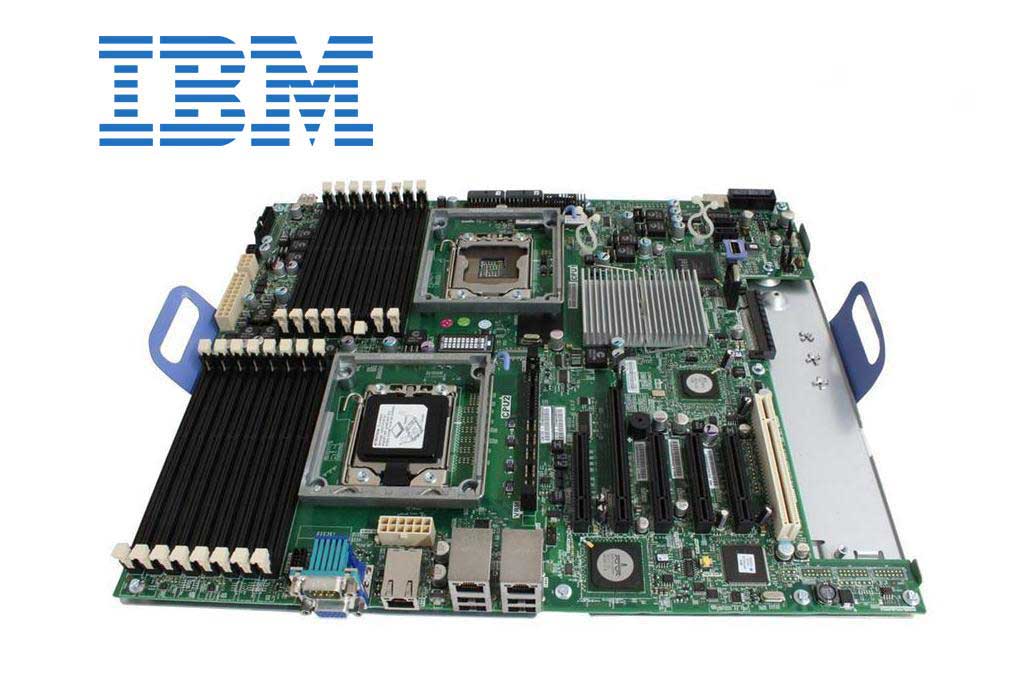 IBM motherboards are well enough for doing special jobs as it is cheaper enough. Though the brand produces motherboards with some lacking, still the produced motherboards are strong enough for your PC. IBM Netvista 25090 Socket 478 motherboard is one of their lit collections. It has 2 USB ports and stable overclocking ability. The compatibility is highly ensured by brand.
However, if you are a game lover and keep on gaming on your desktop then bless yourself by buying IBM Genuine THINKCENTRE M81 motherboard. This is perfectly compatible with your desktop and it has a socket H2 03T8005.
14. Supermicro
Net Worth: $5 Billion
Brand Country: United States
Founded: 1993
Founder: Charles Liang
Present CEO: Charles Liang
Headquarters: San Jose, United States of America
Products: Motherboards, Computers, etc.
Employees: Not Founded

With better support options and reasonable prices Supermicro brand is really cool enough. The brand has been reluctantly producing high-end motherboards since 1993 and still continuing. With excessive x86 Serverboards range, the motherboards get fit into any computing system.
The X10SLL-F-O item from the series MBD-X10SLL-F-O of supermicro brand is absolutely perfect for a budget friendly gaming facility. The product is also lightweight with LGA 1150. It has several USB ports and a convincing overclocking capability. Also, it has the reputation of easy installment.
15. Tyan
Net Worth: $100 Million
Brand Country: Taiwan
Founded: 1993
Founder: Dr. T. Symon Chang
Present CEO: Dr. T. Symon Chang
Headquarters: Taipei, Taiwan
Products: Motherboard, Servers, etc.
Employees: 250 People

Last but not the list, Tyan motherboards are also doing great in the Tech industry. Offering input and output ports for USB 2.0, Ethernet and other features, the Tyan motherboards have built-in features. The motherboards also have PCI Express expansion slots.
With dual sockets and a good RAM memory you can get high speed overclocking function. Hence, to build your PC in an ideal way Tyan brand can provide you with a great motherboard.
#Top 10 Best Motherboard Brands in the World 2024
Asus – Brand Country: Taiwan
GIGABYTE – Brand Country: Taiwan
Intel – Brand Country: United States
MSI – Brand Country: Taiwan
ASRock – Brand Country: Taiwan
AMD – Brand Country: United States
HP – Brand Country: United States
Dell – Brand Country: United States
Toshiba – Brand Country: Japan
Sony – Brand Country: Japan