Why it is important to choose the best desktop brand in 2024 while making a buying decision. In places like an office or home, the desktop is the soul of a project. And, it is 100% true that the best desktop company can provide the best products ever.
Why choosing a desktop? Because a laptop can provide limited data ports, a desktop, on the other hand, can provide several data ports with developed processors. Also, in the corporate job sectors, desktops are for regular use in one particular location. Not only that, but a better-branded desktop can also be a great experience in the gaming journey as well.
Concerning all the major benefits of human beings, the brands of desktops are restlessly working in improving the versions of their creations. To have a nice experience and long-term service, go through the whole article and acknowledge yourself with the best desktop brands.
Here is the list of most reliable and the best desktop brands in the world 2024.
01. Apple
Net Worth: $3 Trillion
Brand Country: United States
Funded: April 1, 1976
Founder: Steve Jobs, Steve Wozniak, Ronald Wayne
CEO: Tim Cook
Product: Macintosh, iPod, iPhone, iPad, Apple Watch, Apple TV, HomePod, macOS, iOS, Shazam, Siri
Headquarters: 1 Apple Park Way, Cupertino, California, United States
Employees: 154,000 People
Customer Service: 1-800-694-7466
Brand Rating: 9.5
With some high-end basic features and functioning, the Apple brand stood as the first-ever best desktop brand till now in 2022. The bran still provides the fast Intel microprocessors with several processor cores. They offer 64-bit operation with at least 2GB of RAM. Along with the higher-end models, the low-end models can install an Intel HD 3000 GPU. Apple is the most reliable and high-security computer machine ever built. It will provide you the ultimate performance till its live-end.
Apple is considered the highest priced best desktop brand in the world. They do not compromise with quality and money. It can be said that you will easily get the same configured desktop in the market with a half price than Apple.
The LED displayers are manufactured richly unlike other fluorescent lamps. Also, the OS X Lion software offers the advantage of downloading digital lifestyle applications with super HD support. Till now, the best creation of the Apple brand is the iMac 5K desktop which comes with a Magic Mouse 2 and a matching Magic keyboard.
02. HP
Net Worth: $36.96 Billion
Brand Country: United States
Founded: 1 Jan 1939
Founder: David Packard and Bill Hewlett
Present CEO: Dion Weisler
Headquarters: Palo Alto, California, United States
Products: Mouse, Printers, HP Software products, Digital Cameras, Tablet computers, Personal desktops, etc.
Employees: 51,000 People
Brand Rating: 9.2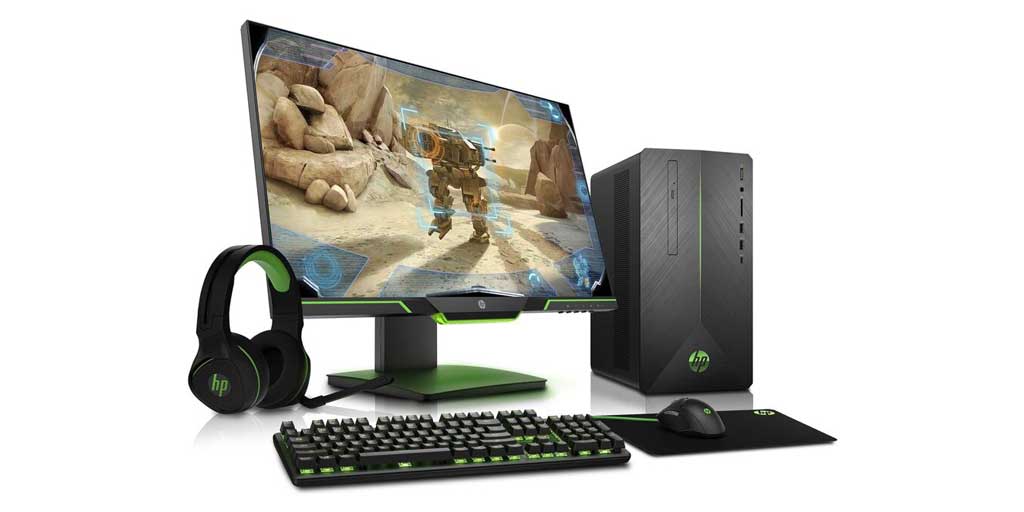 HP is one of the best desktop brands in the world in 2024 because it still provides the most reliable hardware. With an efficient Random Access Memory, the HP brand comes as the second-best option in the desktop market. The brand provides eco-friendly tech formula concerning the effect it feels on the environment. Most of the creations of this brand have dual-monitor support and multiple viewing experiences.
With Hexa-Core Intel Core i5 processor, each individual desktop appears as sturdy and magnificent. The anti-glare display helps to have maximum privilege. HP brand is hugely famous for delivering Gaming Desktop with an i7-10700F Intel Core with 16GB Ram. Also, the GeForce RTX 2060 compounds boost up the capacity of the desktop twice.
03. Asus
Net Worth: NT$182 Billion
Brand Country: Taiwan
Founded: 2 April 1989
Founder: Ted Hsu, T.H Tung, M.T Liao, Wayne Tsiah
Present CEO: S.Y. Hsu and Samson Hu
Headquarters: Beitou District, Taipei, Taiwan
Products: Desktops, laptops, netbooks, mobile phones, networking equipment, monitors, projectors, motherboards, graphics cards, etc.
Employees: 14,700 People
Brand Rating: 9.2

I personally recommend ASUS as the best desktop brand in the world in 2024 with the best performance and reliable hardware. ASUS's different series of PCs provide you a budget-friendly performance in the computer world. ASUS means a business class look and a pro-class performance. It has the multifunctional ways to increase the performance according to budget.
The brand Asus serves computer service globally with some tremendous specifications. Concerning the whole data-based work that a human being has to do with a desktop computer, this brand provides the best business machines ever. The brand offers 9th generation Intel Core processor, faster and better DDR4 memory with 3200Mbps frequency.
Also, the dual-monitor privilege with 2K/4K resolution embodies the functions to a great extent. Asus is ceaselessly trying to boost up their features and delivers ASUSPRO business desktops with a convenient design of several VGA, Display ports. For gaming facilities, Asus ROG Strix GL12 is indeed a gem for its multiple capabilities.
04. Dell
Net Worth: $115.86 Billion
Brand Country: United State
Founded: 1 February 1984
Founder: Michael Dell
Present CEO: Michael Dell
Headquarters: Round Rock, Texas, United States
Products: Personal computers, Servers, Peripherals, Smartphones, Televisions
Employees: 158k People
Brand Rating: 9.1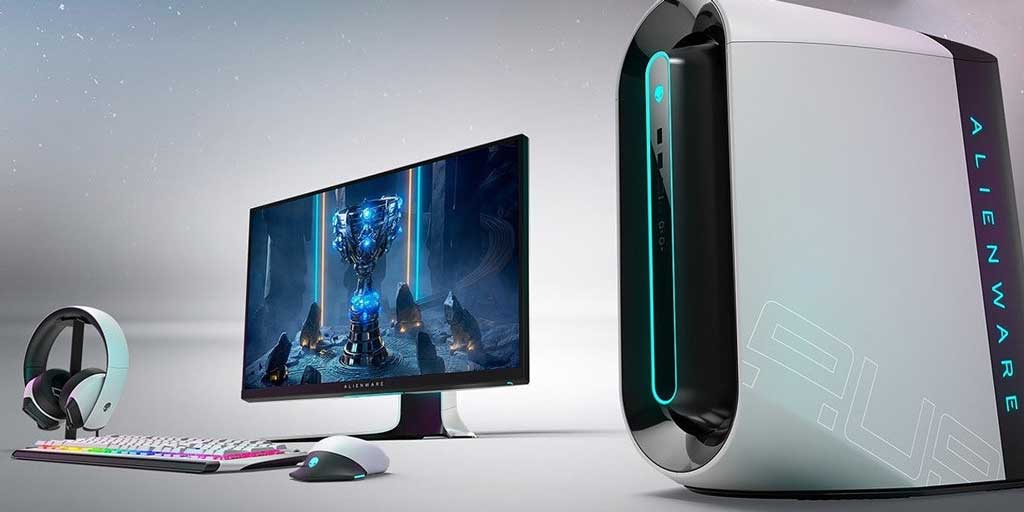 DELL is the first choice desktop brand for the US people still in 2024. Dell brand has been serving products to its customers for 36 years now and still continues to amaze its users by developing in a super-sonic way. Till now Dell XPS Tower of the Dell brand wins the heart of numerous people for possessing numerous ideal features. With 9th generation Intel Core i3-i9 and HD-UHD graphics compatibilities, the desktop is topnotch.
Also, the affordable price chills desktop enthusiasts in a positive way. With an optimum inch of LCD monitors for having clear visions, Dell offers a keyboard, mouse, 2.0 GHz dual-core, and even a wireless adapter to adjust in the new era.
05. Acer
Net Worth: NT$122 Billion
Brand Country: Taiwan
Founded: 1 August 1976
Founder: Stan Shih, Carolyn Yeh, George Huang
Present CEO: Jason Chen
Headquarters: Xihi, New Taipei in Taiwan
Products: Desktops, laptops, netbooks, servers, smartphones, tablet computers, storage, handhelds, monitors, etc.
Employees: 7,500 People
Brand Rating: 8.8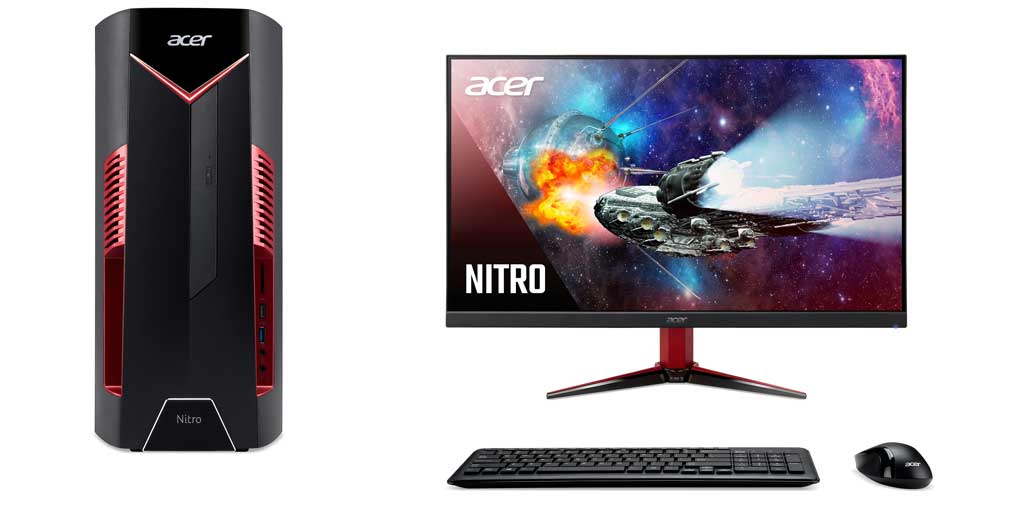 Acer is the most popular and budget-friendly best desktop brand in the world in 2024. In the corporate world, there is no better option than to be provided with a desktop of the Acer brand. With convenient set-up instructions, both the tower design and the Aio design are convincing enough. The CPU comes with an upgraded version with a DDR4 RAM capacity. To give fast access to any application or installment of apps, the SSD hard drive provides immense support.
Also, for gamers the brand provides a processing chip of high-end video cards to stream smooth imagery on the screen. However, the Acer Aspire C24-865-Aci5 Aio desktop computer is the best option as it holds immense RAM and processing power with the 9th Generation Intel processor.
06. MSI
Net Worth: $35.18 Billion
Brand Country: Taiwan
Founded: 4 August 1986
Founder: Henry Lu, Jeans Huang, Frank Lin, Joseph Hsu, Kenny Yu
Present CEO: Chiang Sheng-Chang
Headquarters: Zhonghe District, Taipei, Taiwan
Products: Gaming laptops, desktops, monitors, motherboards, graphics cards and peripherals, etc.
Employees: 2,672 People
Brand Rating: 8.5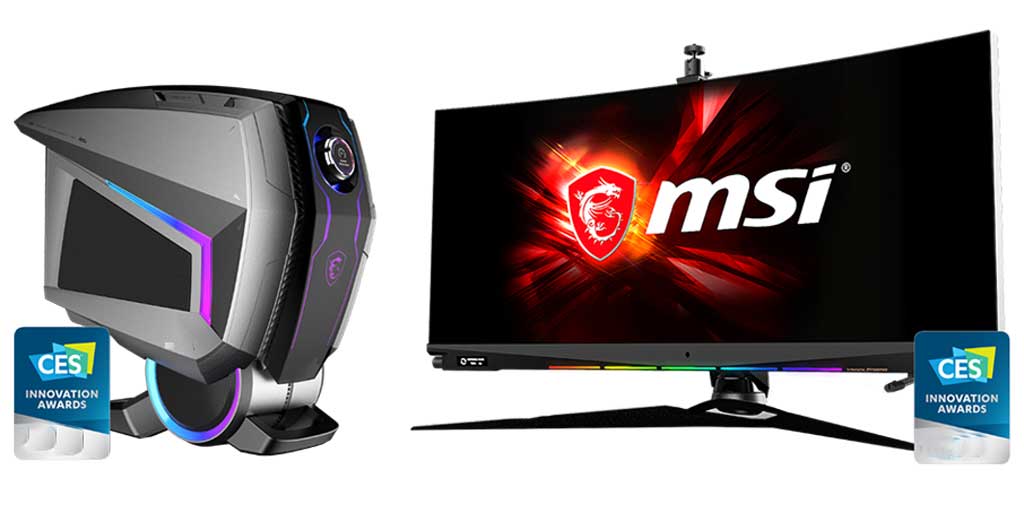 MSI brand with a great combination of features, functions and specifications provides the best kind of desktops within an affordable price. Even though they lack in some ways, the cutting-edge pieces of hardware offer you to have smooth gaming facilities. MSI Infinite X, MSI Trident 3, MSI Vortex, MSI Codex, and many more have the badass horsepower to be run as per your wishes.
Most of the high-end desktops have an NVIDIA RTX 2080 Ti graphics card which is very convenient for the gamers as it reduces the internal issues while gaming. There are extra spaces in case you want to upgrade your PC in the future. The 4K resolution and Intel Core i9-9900K processor are the main helping hands for a smooth running.
07. Corsair
Net Worth: $1.8 Billion
Brand Country: United States
Founded: January 1994
Founder: Andy Paul, Don Lieberman, John Beekley
Present CEO: Andy Paul
Headquarters: 47100 Bayside Parkway, Fremont, California, U.S. 94538
Products: Mouse, DRAM modules, USB flash drives, ATX power supplies, Computer cases, CPU and memory cooling, Solid-state drives, etc.
Employees: 1,990 People
Brand Rating: 8.4

Corsair brand is another best choice for desktop, especially in the small-room offices. If you want a compact-sized desktop with top-notch quality, this brand can be a great help. In spite of its small size, the computers most likely have all the configurations as a grown-up computer. With extraordinarily powerful AMD Ryzen 9 3900X-3950X CPU and NVIDIA GeForce RTX RTX 2080 Super – 2080 Ti graphics, the Corsair brand is no less than an ideal desktop.
Also, the storage capacity and SSD plus 2TB HDD help to have a smooth gaming performance while video streaming. Corsair One a100 is one of the desktops which fulfill all types of connections in spite of its compact size.
08. CyberPowerPC
Net Worth: $1 Billion
Brand Country: United States
Founded: February 1998
Founder: Stanley Ho
Present CEO: Stanley Ho
Headquarters: 730 Baldwin Park Blvd City of Industry, California, United States
Products: Custom Desktops, Custom Laptops etc.
Employees: 10 People (Wiki)
Brand Rating: 8.3

CyberPowerPC is indeed a great brand for producing desktops with high endurance technology and qualitative features. The brand focuses especially on fast-paced gaming privilege providing optimum HDD and SSD storage. For gaming computers, the brand provides Intel Core i5 processor and for boosting up they provide immense media storage.
Beside, CyberPowerPC Gamer Xtreme desktop brings a vast capacity for gaming buttery smooth with NVIDIA GeForce GTX 1660 SUPER graphics card. The realistic visuals also soothe the eyes while gaming.
09. Lenovo
Net Worth: $34.38 Billion
Brand Country: China
Founded: 1 November 1984
Founder: Liu Chuanzhi
Present CEO: Mr. Yang Yuanqing
Headquarters: Quarry Bay, Hong Kong
Products: Smartphones, desktops, servers, notebooks, tablet computers, netbooks, etc.
Employees: 71,500 People
Brand Rating: 8.2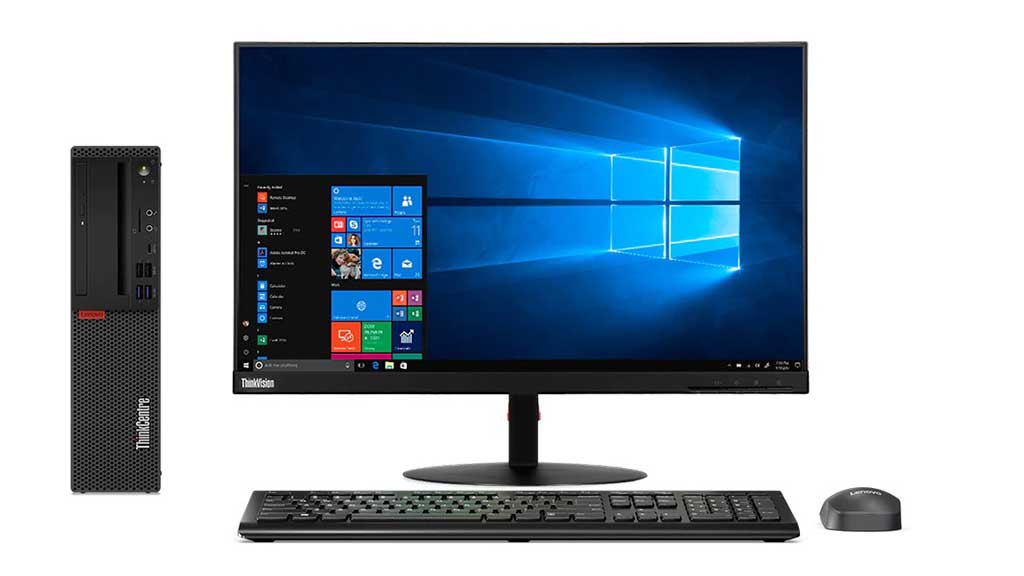 Lenovo comes with desktops from mid-range to high-range features both for work-oriented and gaming-oriented facilities. Their discrete graphics cards, multiple USB ports, and an integrated Intel HD 300 graphic CPU processor help a single desktop to come out as a wonderful creation. One thing you should bear in mind is that less money always buys poor performance.
Also they provide multiple ODD to send a higher range of electromagnetic waves. Beside, the use of Intel Core i3-2310M and a memory up to 8 GB DDR3 RAM are the common useful features of Lenovo desktops.
10. Maingear
Net Worth: $250 Million
Brand Country: United States
Founded: 2002
Founder: Ron Reed (MD)
Present CEO: Mr. Wallace Santos
Headquarters: Kenilworth, New Jersey, United States
Products: Desktops, Laptops, Gaming Computers, Workstation, etc.
Employees: 40 People (From Google)
Brand Rating: 8.0

With the great advantage of customizing facilities, Maingear is also listed as the best desktop brand till now. Within all other desktop brands, this brand lacks in some process but still delivers the best performance according to its price. For its custom water loops and seamless finishing, the brand is popular worldwide. Starting with a reasonable price the Turbo is confined with all the upgraded AMD Ryzen processors only for the gamers. However, you can make up your own gaming desktop rig with high-performance capacity only by this brand.
#Top 10 Best Desktop Brands in 2024
Apple – Brand Country: United States
HP – Brand Country: United States
Asus – Brand Country: Taiwan
Dell – Brand Country: United State
Acer – Brand Country: Taiwan
MSI – Brand Country: Taiwan
Corsair – Brand Country: United States
CyberPowerPC – Brand Country: United States
Lenovo – Brand Country: China
Maingear – Brand Country: United States