We 80% of people know, Apple is the best TAB brand in the world till 2024, but 80% of people use other branded Tablets instead of Apple. That's why we need to know the best tab companies among the other brands.
Tabs are rapidly being used in offices, education, field works, arts, designs, and much more in data entry works. The reasons people are not choosing Apple are; other brands are providing more affordability, connectivity, apps installation, extra storage, and much more trendy features.
In most cases the necessity of a Tablet is understood when you need more connectivity options and better resolution of the screen while working. The tabs computers are a little bigger version of the smartphones.
You can do all the things like capturing photos, texting, phone calls, and all the other things that you do with your smartphones. But the great advantage you can get from a tab is that it has a wider screen and better connectivity.
That's why if you are searching for tablets, then you should know the best tab brand in the market in 2024. We know producers define the quality and renowned tab producers never compromise with quality.
#Here is the list of the best TAB brands in the world in 2024 with brand ranking.
01. Apple
Net Worth: $3 Trillion
Brand Country: United States
Founded: April 1976
Founder: Steve Jobs, Steve Wozniak, Ronald Wayne
Chairman: Arthur D. Levinson
Present CEO: Tim Cook
Headquarters: Cupertino, California, United States
Products: Macintosh, iPod, iPhone, iPad, Apple Watch, Apple TV, HomePod, etc.
Employees: 154k People
Brand Rating: 9.1
As a long runner from 1976, Apple is the number one best tab brand in the world that has sustained its reputation from the beginning. But the Apple-made tablets were first revealed in 2007 in the market with a huge response.
With the first invention of Newton MessagePad in 1993, the latest invention of this brand is the iPad Air Wi-Fi + Cellular which was launched this year on 15th September. The tablet is very lightweight with a 10.9 inches long touch screen display for a wide glance.
The 64 GB internal storage is efficient enough to capture all the heavy-loaded files. The camera offers a huge opportunity with a 12-megapixel back camera and a 7-megapixel front camera. The advantage of both Wi-Fi connection and cellular has made the TAB premium and top-notch.
02. Samsung
Net Worth: $500 Billion
Brand Country: South Korea
Founded: March 1938
Founder: Lee Byung-chul
Present CEO: Kim Ki Nam, Kim Hyun Suk, Koh Dong-Jin
Headquarters: Seocho District, Seoul, South Korea
Products: Display, Mobile phones, Apparel, automotive, chemicals, consumer electronics, electronic components, medical equipment, semiconductors, solid-state drives, DRAM, etc.
Employees: 287,439 People
Brand Rating: 9.0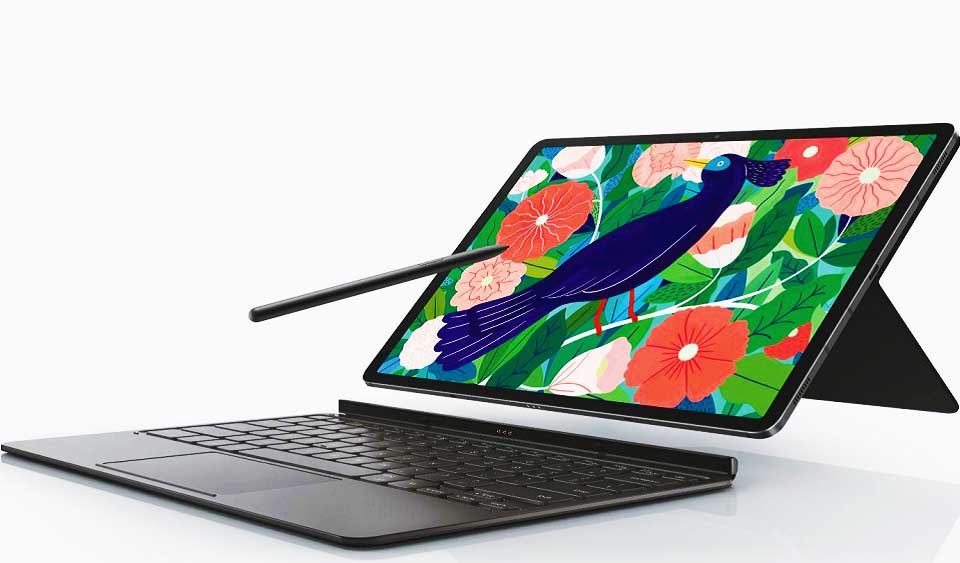 Samsung is considered the best Tab brand among the android devices till 2024. Also, it has gained the award of the largest shipment, worldwide most used devices, and popular tab features.
The android based tablet series of Samsung was first revealed in 2010 in September. In Berlin, IFA, the series got revealed with immense acceptance. The Samsung Galaxy Tab officially got in hands in the same year in November. The series provides a tab with 8 inches displaying screen, with 2 GB of RAM and fair space internally. Also, with the 1024×768 pixels resolution, the TABs were leading on the mart.
However, Galaxy Tab Active 3 (LTE) is the newest addition to the Samsung Galaxy Tab series that has been exposed in September 2024. The whole invention is boosted by the octa-core Exynos 9810 SoC Processor. With 4 GB of RAM and 128 GB of ROME, the device carries an 8-inches long display with two rear and front cameras. Samsung Galaxy Tab S7 is another breathtaking tab with Snapdragon Qualcomm 865+ CPU.
03. Microsoft
Net Worth: $2 Trillion
Brand Country: United States
Founded: April 1975
Founder: Bill Gates, Paul Allen
Chairman: John W. Thompson
Present CEO: Satya Nadella
Headquarters: Redmond, Washington, United States
Products: Surface, Mobile, Windows, Office, Servers, Skype, Visual Studio, Dynamics, Xbox, etc.
Employees: 182,268 People
Brand Rating: 9.0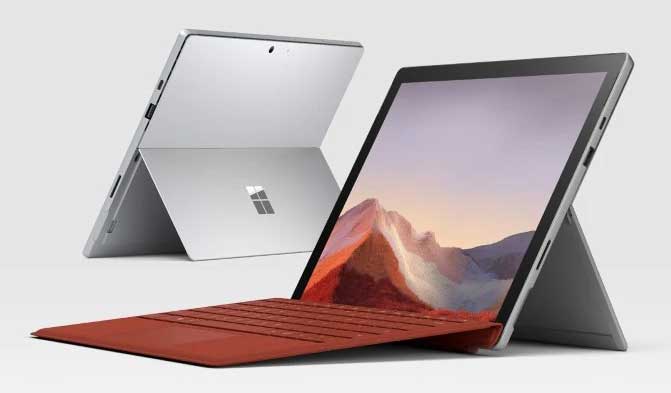 Microsoft, as a popular and ancient brand, has gained huge popularity and become one of the best tablet brands in the world. In the year 2000, it was a great endeavor of the inventor Bill Gates to invent a handier device, and later he produced the "Tablet PC" in 2001. The belief of making the tablet more famous, many legends came out as heck in the year 2002 when Windows XP Tablet was launched.
Within an affordable price, the Microsoft brand offers you windows and android based tablets. This largest software maker brand launched its unique and latest tablet the Surface Go 2 (LTE) in the year 2024 on 6th May. It runs 10 Windows with 6 GB RAM and 128 GB ROME.
04. Google Pixel
Net Worth: $1.74 Trillion
Brand Country: United States
Founded: February 2013
Founder: Google LLC
Present CEO: Sundar Pichai
Headquarters: 1600 Amphitheatre Parkway Mountain View, CA 94043 USA
Products: Smartphones, tablets, laptops
Employees: 139,995 People
Brand Rating: 8.8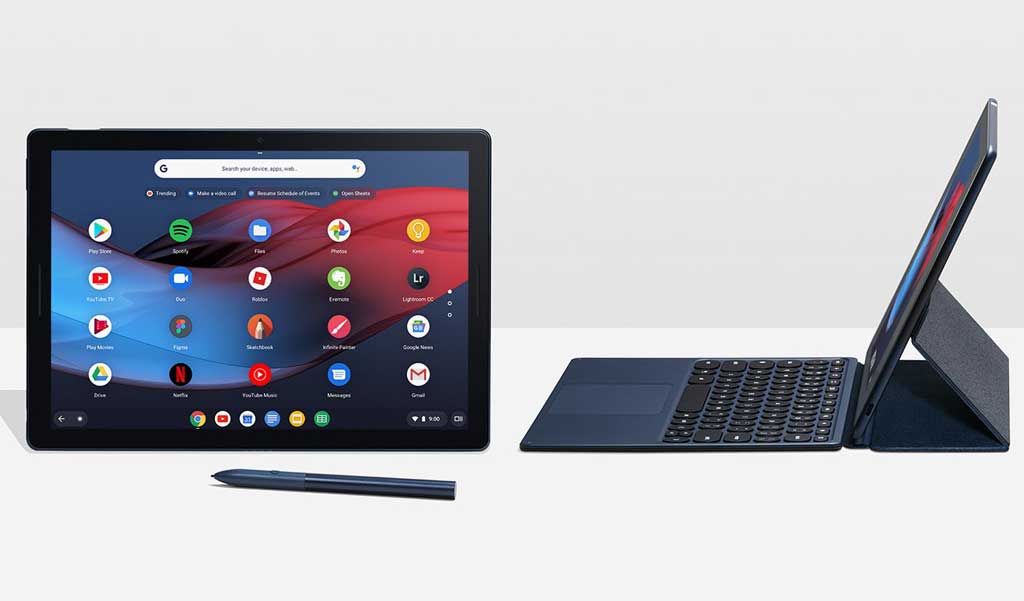 As an American international company, Google is the name that is unheard of many people. But still, the brand manages to keep up delivering its technical devices including the tablets. In this recent era, the company made Pixel Slate tablets that are the most easy-made choices according to budget facility.
However, Google brand has stopped making tablets for a congested period of time. The tablet offers 12.30 inches long vibrant screen touch displayer. It provides a premium resolution of 2000×3000 pixels. For selfies, the tab offers an 8-megapixel front shooter capturer. The entire device is nurtured on Chrome OS. From the year 2024, the Google brand started to supply its product to several countries including India.
05. Huawei
Net Worth: $83.52 Billion
Brand Country: China
Founded: September 1987
Founder: Ren Zhengfei
Present CEO: Ren Zhengfei
Headquarters: Shenzhen, China
Products: Mobile, fixed broadband networks, consultancy and managed services, multimedia technology, smartphones, tablet computers, etc.
Employees: 197k People
Brand Rating: 8.0

Huawei is the China made best tablet brand in 2024. Huawei is the brand that has already earned a lot of name and fame by its invented smartphones globally. And in the case of tabs making, Huawei also slays anyway. With its first lesson in making MediaPad Pro, the Huawei brand started its journey towards tablet making. It was famous for its punch-hole display and other innovative features.
This year, in February, Huawei announced its latest ever creation, the MatePad Pro 5G. With 10.8 inches AMOLED, 2560×1600 resolution display touchscreen, and 13 MP rear and 8 Mp front shooter selfie capturer the item comes in different colors including black, green, and white. The pencil and the keyboard case are the new offerings from this brand this year.
06. LG
Net Worth: $24.214 Billion
Brand Country: South Korea
Founded: October 1958
Founder: Koo In-hwoi
Present CEO: Jo Seong-Jin
Headquarters: LG Twin Tower 128, Yeouido-dong, Yeongdeungpo District, Seoul, South Korea
Products: Mobile phones, Tablet computers, Smartwatches, Rolly keyboards, Televisions, Home appliances, etc.
Employees: 75k People
Brand Rating: 8.0

From the year 2011, LG is providing tablets that are prominent in features, and most importantly, they are very much budget-friendly. With the operating system of windows 8, the LG Tab-Book was introduced with a great acceptance. Later, LG electronics produced more tablets but the LG G Pad E7 LGV400W wined a lot of hearts for its ultra features. It provides outstanding battery life and the portability of this tablet is impressive.
However, the newest addition to this electronic is the LG G Pad 5 which has 10.10 inches and 1920×1200 pixels of resolution. This tablet was first revealed in the year 2019. With several connectivity options LG provides the same kind of setting as their smartphones. It also offers the best budget-friendly tablets that include unique and modern technology.
07. Lenovo
Net Worth: $34.38 Billion
Brand Country: China
Founded: November 1984
Founder: Liu Chuanzhi
Present CEO: Yang Yuanqing
Headquarters: Beijing, China
Products: Smartphones, desktops, servers, notebooks, tablet computers, netbooks, supercomputers, peripherals, printers, televisions, scanners, storage devices
Employees: 71,500 People
Brand Rating: 7.5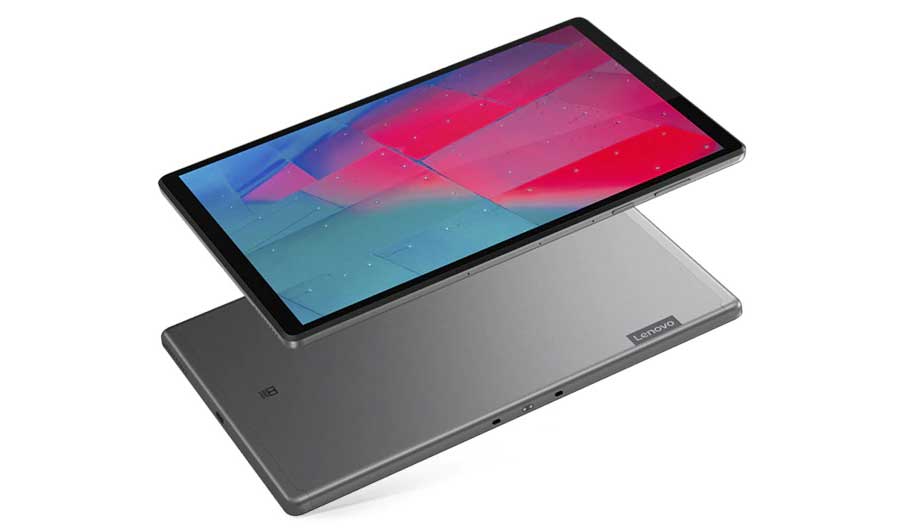 Lenovo started its journey in 1984 and invented all kinds of technical devices with satisfaction. The brand's first tablet was revealed in 2011 and the name of the tablet was ThinkPad Tablet. The tablet acquired all the premium features which made it discrete from all the " X Series" of the Lenovo brand.
The best tab of this brand is the Lenovo Smart Tab which has a screen that is as capable as the screen of a smart laptop. It comes with a pencil and a keyboard case. With ultra security-based technology, this tab is the most recommended. On 31 August 2024, the Smart Tab M10 HD 2nd with Alexa Built-in was revealed by this brand. It is run by a 5000mAh battery for better durability.
08. Asus
Net Worth: NT$182 Billion
Brand Country: Taiwan
Founded: April 1989
Founder: Ted Hsu, M.T. Liao, Wayne Tsiah, T.H. Tung, Luca D.M.
Present CEO: SY Hsu and Samson Hu
Headquarters: Beitou District, Taipei, Taiwan
Products: Desktops, laptops, netbooks, mobile phones, tablet PCs, networking equipment, monitors, projectors, motherboards, graphics cards, optical storage, multimedia products, peripherals, wearables, servers, and workstations.
Employees: 14,700 People
Brand Rating: 7.5

In the case of producing the best tabs, Asus is always on the top list for sure. Along with other technological appliances, Asus tablets are also one of the best. With the ZenPad name of their pad lines, the first tablet from Asus was spotted at the CES appearance. The Eee pad EP121 was the first tablet that was invented by Asus.
The Zenpad 3S 8.0 is the newest and latest tablet launch by Asus in the year 2017. The tab is powered by a quad-core Snapdragon 625 processor. Offering 4GB of RAM, the Tab has built-in features. It also offers 2048 pixels of resolution through its 7.9 inch display. Overall, the Asus tabs feel amazing in hand.
09. Dell
Net Worth: $115.86 Billion
Brand Country: United State
Founded: February 1984
Founder: Michael Dell
Present CEO: Michael Dell
Headquarters: Round Rock, Texas, United States
Products: Personal computers, Servers, Peripherals, Smartphones, Televisions, etc.
Employees: 165k People
Brand Rating: 7.4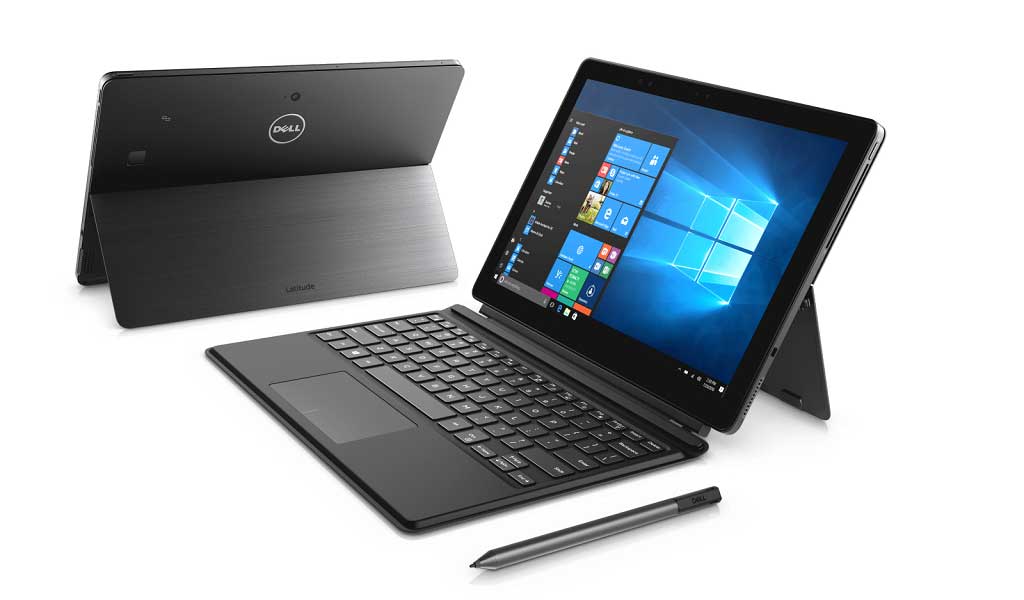 For manufacturing effective and simple devices, Dell has gained immense response and reputation for years. Dell Streak 7 was the first tablet that was invented by the company Dell in 2011. Till now, Dell has come up with many more tablets with new features like Dell Venue 8 pro 5855, Dell Venue Pro 11, Dell Latitude 10, Dell XPS 10, and so on.
The Latitude 12 from Dell's 5000 series stands a discreet and an extraordinary appearance. Checking all the requirements that a business user can have the tab is well-worth. Including a smart card reader, the tab from Dell is FIPS TPM approved. Also, the latest Dell Latitude 12 7000 7202 RUGGED Business Tablet is a mega-beast you will always want.
10. Acer
Net Worth: NT$122 Billion
Brand Country: Taiwan
Founded: August 1976
Founder: Stan Shih, Carolyn Yeh, George Huang
Present CEO: Jason Chen
Headquarters: Xizhi, New Taipei, Taiwan
Products: Desktops, laptops, netbooks, servers, smartphones, tablet computers, storage, handhelds, monitors, etc.
Employees: 7,500 People
Brand Rating: 7.3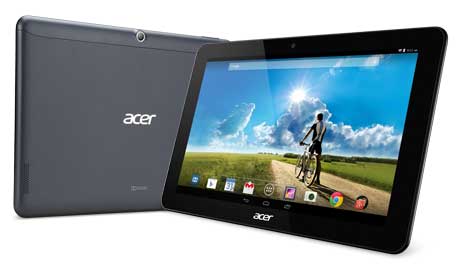 Acer most probably is the best brand that also offers high-quality tablets at a very low price since 2010. With its first-ever Iconia Smart tablet, till now Acer has offered many more of its tablet creations. The Chromebook Tab 10 is the latest mobile launched by Acer in April 2018. With 2048 by 1536 pixels of resolution, the tab offers a touchscreen of 9.7 inch.
The Chromebook Tab 10 has 4GB of RAM to offer its users and a 32GB of internal storage. Featuring a 5-megapixel camera on the back and a 2-megapixel camera on the front, the newest tab model from Acer is way affordable.
11. Motorola
Net Worth: $36.82 Billion
Brand Country: United States
Founded: September 1928
Founder: Paul and Joseph Galvin
Present CEO: Brayn Lopez
Headquarters: 1303 East Algonquin Road, Schaumburg, Illinois, USA
Products: Tablet computers, Mobile phones, Smartphones, Mobile telephone infrastructure, Televisions, Two-way radios, Networking systems, Cable television systems, wireless broadband networks, etc.
Employees: 53k People
Brand Rating: 7.0

With the Moto Tab ones, the company Motorola started to manufacture tablets again. Now, it has gained much reputation as well in the case of producing the best tablets in the market. After the splitting of the company Motorola, it has come with its first ever Android tablet in the year 2011. The Moto Tab from Motorola is an AT&T exclusive yet, not something that is special.
It is the latest one from the company that was launched in 2017. Providing 1920 by 1080 pixels of resolution on a 10.1 inch display touchscreen the tab is affordable. The 32GB internal storage can be expanded to 128GB if you insert a microSD card. Running the android 7.1, the tab is powered by a 2GHz Octa-Core Qualcomm Snapdragon 625 Processor.
Net Worth: $282.304 Billion
Brand Country: United States
Founded: July 1994
Founder: Jeff Bezos
Present CEO: Jeff Bezos
Headquarters: Seattle, United States
Products: Echo, Fire Tablet, Fire TV, Fire OS, Kindle
Employees: 2.558M People
Brand Rating: 7.0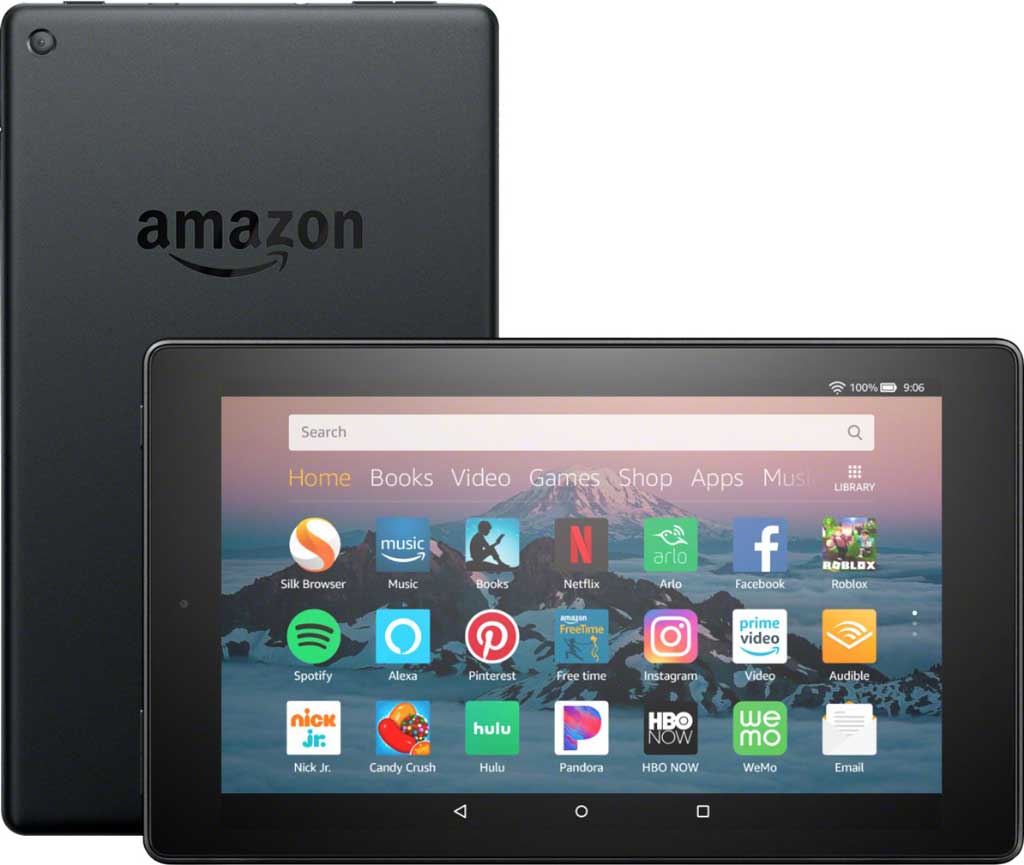 Amazon as a new brand first invented its device named the Fire. It is a series of tablets with all the facilities acquired by Amazon.com. The tablet used to be called Kindle Fire. It is a handy e-book for e-book readers. Later the Amazon electronic manufacturer invented the Fire Phone keeping the Kindle Fire as a role model.
However, the latest creation of this brand is Amazon Fire HD 8 Kids Edition which got launched on 14th May in the year 2024. The device is generated with a 2GHz quad-core. It offers a RAM of 2 GB and an expandable ROME with 32 GB. With a less connectivity option, the brand delivers topnotch tablets with cheap rates.
13. TCL
Net Worth: $14.42 Billion
Brand Country: China
Founded: 1981
Founder: Li Dongsheng
Present CEO: Li Dongsheng
Headquarters: Huizhou, Guangdong, China
Products: Television sets, smartphones, mobile phones, air conditioning, washing machines, refrigerators, etc.
Employees: 35,379 People
Brand Rating: 6.8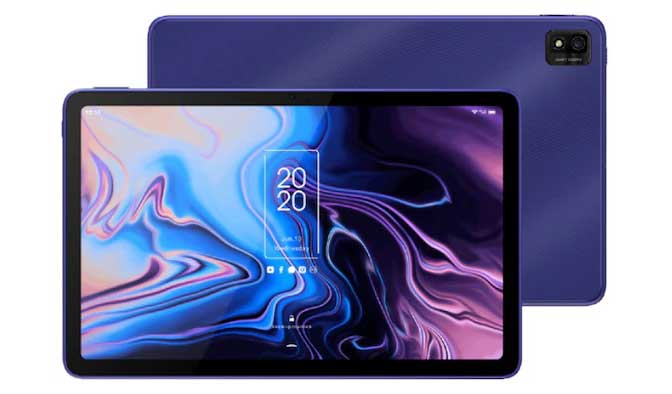 The Chinese company TCL also manufactures, designs, and develops tablets along with other domestic appliances. Being the parent company of the Alcatel OneTouch brand a wide range of tablets is launched. The 10 Tab Mid is the latest and the very recent tablet launched in September 2024.
The tab is powered by an octa-core Snapdragon 665 processor. Offering a RAM of 3 GB the tab has 32 GB of internal storage. With a 8inch touchscreen display, the tab is featured with the high-end technology. The TCL 10 Tab Max was also launched with the TCL 10 Tab Mid. With some upgraded features, this one is great.
14. Honor
Net Worth: $83.52 Billion (Huawei)
Brand Country: China
Founded: 2013
Founder: Ren Zhengfei
Present CEO: Ren Zhengfei
Headquarters: Shenzhen, China
Products: Smartphones, laptops, wearables, accessories
Employees: 194k People (Huawei)
Brand Rating: 6.5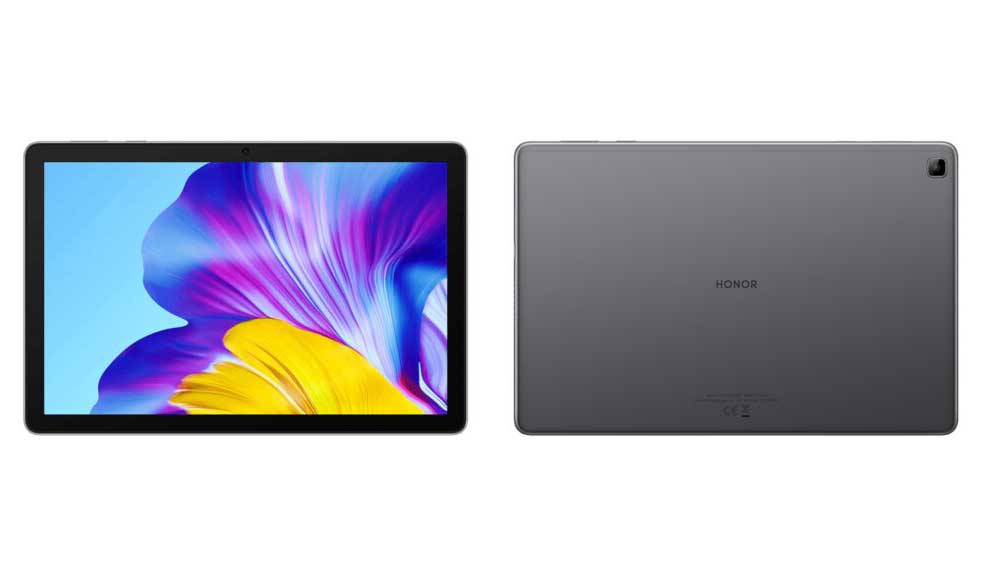 Since 2013, the company Honor is contributing a lot to the total sales of Huawei in its own categories. The latest tab that the company has launched in July 2024 is the Pad X6 (9.7-Inch) LTE. Offering a touchscreen display if 9.70inch the tab is budget- friendly.
It is powered by an octa-core HiSilicon Kirin 710A SoC processor. It also runs Android 10 with an internal storage of 32 GB. Honor's Honor Pad 6 (10.1-Inch) Wi-Fi and LTE are also considered the best of its tablet lines.
15. Alcatel
Net Worth: $10 Billion
Brand Country: France
Founded: April 2004
Founder: Alcatel-Lucent
Present CEO: Kristeleen Rala
Headquarters: Nanterre, France
Products: Telecommunications devices
Employees: 400 People
Brand Rating: 6.0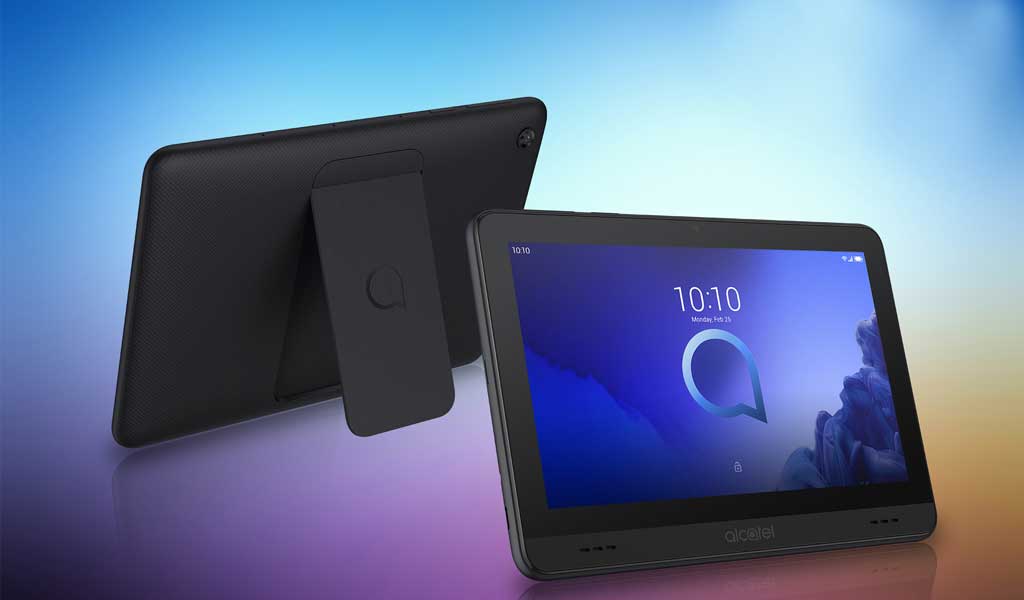 Alcatel is the sub-brand of TCL that is quite reputed in the USA because of its inexpensiveness. The company is a joint venture and established in 2004. Smart Tab 7 is the latest tablet from Alcatel which was launched in September 2019.
Offering a resolution of 600 by 1024pixels through a 7inch display, the tab is low pricey. With a RAM of 1.5 GB, the tab is powered by a quad-core MediaTek MT8167D processor. Again, the Alcatel Pop4 (10-inch) and Alcatel 3T 10 also come with some best specifications you might be looking for.
#Top 10 Best TAB Brands in the World 2024
Apple – Brand Country: United States
Samsung – Brand Country: South Korea
Microsoft – Brand Country: United States
Google Pixel – Brand Country: United States
Huawei – Brand Country: China
LG – Brand Country: South Korea
Lenovo – Brand Country: China
Asus – Brand Country: Taiwan
Dell – Brand Country: United State
Acer – Brand Country: Taiwan