To get the utmost pleasure of using your PC, an excellent best company's monitor with high-end features is a must. Whether you are the first blockbusters watcher or a pro PC gamer, the top choice of your best monitor brand will be fruitful on your eyes!
The best branded monitor on a desk in 2023 will surely enhance your creative work and it will make your PC station fancy looking. Please do not compromise choosing the best monitor from the best brands in 2023. Also, you may like our recent publication Best Laptop Brands in 2023.
#Here are the best monitor brands in the world 2023 including top monitor brand ranking.
01. Dell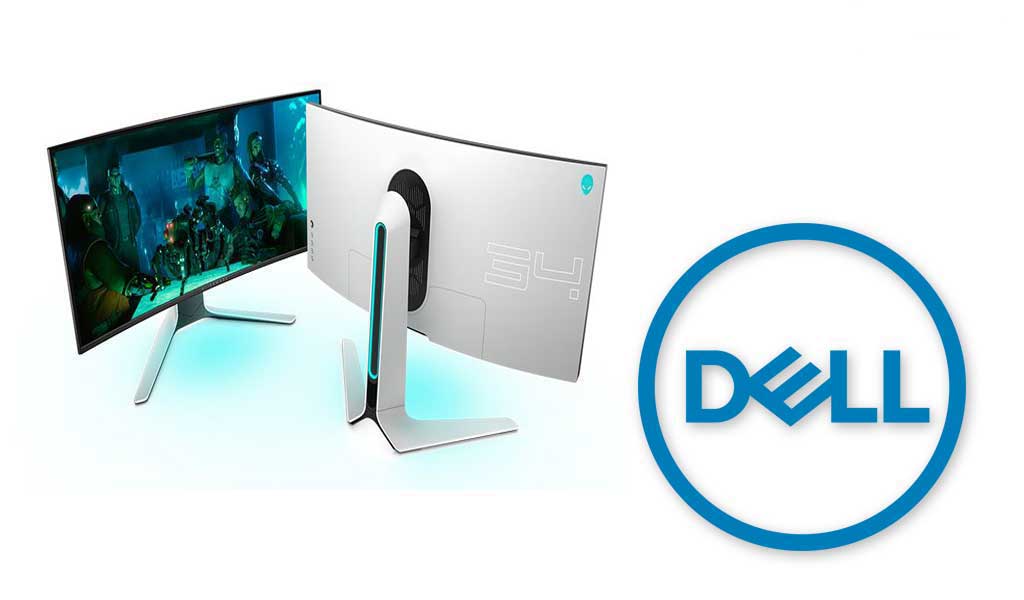 Brand Country: United State
Net Worth: $115.86 Billion
Founded: 1 February 1984
Founder: Michael Dell
CEO: Michael Dell
Headquarters: Round Rock, Texas, United States
Products: Personal computers, Servers, Peripherals, Smartphones, Televisions

Employees: 165k People
Rank: 9.6
DELL is still the best monitor brand in the world in 2023. Well, in most of the offices or even in homes you will see the Dell monitors all around. It is because the Dell monitors are best suited for an office desk. Compared to all other monitor brands Dell brand allows you to have the combination of all premium features within a budget friendly value. Hence, Dell is enlisted as the number one best monitor brand in the world from decades! Don't miss: Mobile Phone Brands in 2023
If you want to play safe in case of buying the best monitor then you should give a think about this one. With better ergonomics and motion handling efficiency, Dell monitors have advanced and commencing gaming features!
02. Samsung
Brand Country: South Korea
Net Worth: $500 Billion
Founded: 1 March 1938
Founder: Lee Byung-Chul
CEO: Kim Ki Nam
Headquarters: Seocho District, Seoul, South Korea
Products: LCD and LED panels, mobile phones, memory chips, NAND flash, solid-state drives, televisions, laptops, monitors, etc.
Employees: 287,439 People
Rank: 9.5

SAMSUNG is the king in the display world and the 2nd best monitor brand in 2023. When other monitor brands are not ranking up for not giving effort on making a firm display, Samsung, on the other hand, has ranked up for its glorious displayers. Not only that, the brand is also popular for producing curvy monitors. It is also quite impressive that this brand makes wide-ranged desktops providing high-end features.
The brand is quite concerned about giving the high inch LED monitor with the best TN panel. For making a buttery smooth like gaming life, this brand has AMD FreeSync compatibility. Moreover, the monitor of this brand gives a sophisticated look to your house or office-chamber.
03. LG
Brand Country: South Korean
Net Worth: $24.214 Billion
Founded: 5 January 1947
Founder: Koo In-hwoi
Present CEO: Dong-Su Kim
Headquarters: LG Twin Tower 128, Yeouido-dong, Yeongdeungpo District, Seoul, South Korea
Products: Computers, Monitors, Televisions, Mobile devices, smartwatches, etc.
Employees: 75k People
Rank: 9.5

LG is a popular and reliable monitor brand. It has taken over the niche of the premium monitor market and positioned itself proudly as one of the best monitor brands in the world! In general LG monitors are too good and even many big Companies use LG panels as they have the best built-in and high-end displays. With the best refresh rate, the LG monitors will serve you more than twenty years.
With all the aesthetics the LG monitors are easy on the eye and stylish on the desk. And if you want to talk about its best manufacture yet, then the 27UK650-W, 27-inch monitor is a beast! The monitors are manufactured with 4K resolution and fits in anyway.
04. Asus
Brand Country: Taiwan
Net Worth: $182 Billion
Founded: 2 April 1989
Founder: Ted Hsu, T.H Tung, M.T Liao, Wayne Tsiah
CEO: S.Y. Hsu and Samson Hu
Headquarters: Beitou District, Taipei, Taiwan
Products: Desktops, laptops, netbooks, mobile phones, networking equipment, monitors, projectors, motherboards, graphics cards, etc.
Employees: 14,700 People
Rank: 9.5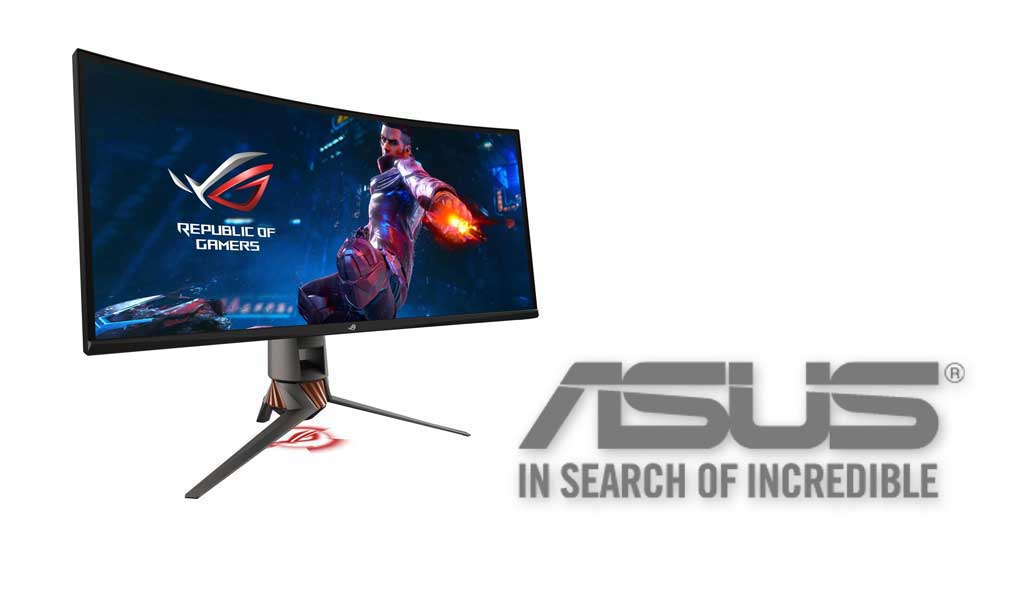 ASUS is the user friendly best monitor brand in the world in 2023. With an extreme definition screen and incredible price value Asus offers the world's best monitors. Thus, it beholds a position in the list of the best monitor brands in the world. The brand offers monitors that are in-built with high end materials. With absolute presets, ergonomic purposes and efficient OSD properties the monitors are too impressive.
Asus monitors come with peak brightness, good picture quality and color. With a built-in camera and audio speaker an Asus monitor gives you a lifetime service. So, to fancy your lifestyle a bit more, owning an Asus monitor will get the big job done!
05. HP
Brand Country: United States
Net Worth: $36.96 Billion
Founded: 1 Jan 1939
Founder: David Packard and Bill Hewlett
Present CEO: Dion Weisler
Headquarters: Palo Alto, California, United States
Products: Printers, HP Software products, Digital Cameras, Tablet computers, Personal desktops, Monitor, etc.
Employees: 51K People
Rank: 9.4

HP is a strong and reliable monitor brand in the world. It always pays a high attention to the longevity of their products. With all around good performance and a perfect screen size, the monitors are too much attractive. The HP monitors come with the absolute color display and screen resolution. They are smart to use as they come with all connectivity features.
If you spend hours after hours toiling before your desk then there is nothing better than a HP monitor. The brand offers you ergonomics and features you would immediately fall in love towards. Have you ever imagined having a HP monitor on your luxurious office desk? I bet you immediately want one.
06. Huawei
Brand Country: China
Net Worth: $83.52 Billion
Brand Rating: 9.7
Founded: September 1987
Founder: Ren Zhengfei
CEO: Ren Zhengfei
Headquarter: Shenzhen, China
Products: Mobile and fixed broadband networks, consultancy and managed services, Multimedia technology, Smartphones, Tablet computers, Dongles, Smart TV, Harmony OS, EMUI.
Employees: 197,000 People
Parent Organization: Huawei Investment & Holding Co., Ltd.

07. Acer
Brand Country: Taiwan
Net Worth: NT$122 Billion
Founded: 1 August 1976
Founder: Stan Shih, Carolyn Yeh, George Huang
Present CEO: Jason Chen
Headquarters: Xihi, New Taipei in Taiwan
Products: Desktops, laptops, netbooks, servers, smartphones, tablet computers, storage, handhelds, monitors, etc.
Employees: 7,500 People
Rank: 9.3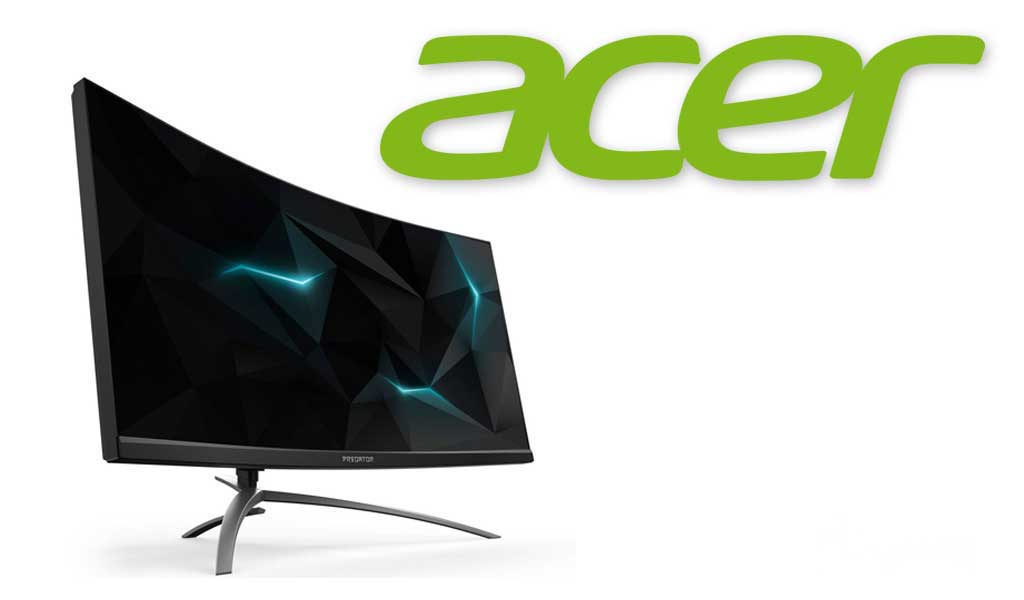 If you have minimum doubts about the Acer brand, then it's a high time you changed your mind for obvious reasons. The monitors that the brand produces are compact and value-oriented. For its extraordinary comfy look, the monitors of this brand are wanted for the small-office or home. And if you are a gamer and thinking if it can adapt or support your gaming features, then feel worriless because this brand is also a concern for the gamers as well.
Now that you are satisfied enough for its compact look with enormous capability, let me flatter you by telling other information that Acer monitor brand has the higher contrast ratio than the AOC monitor brand. Also, you may like a very important content on Pro Gamers 144Hz Monitor Under $200.
08. BenQ
Brand Country: Taiwan
Net Worth: $118 Million
Founded: 1984
Founder: K.Y. Lee
Present CEO: Conway Lee
Headquarters: Taipei, Taiwan
Products: Projector, Monitor, Speaker, Mobile, etc.
Employees: 3,500 People
Parent Organization: Qisda Corporation
Rank: 9.3

With a pretty solid performance and detailed screen features BenQ is also one of the best monitor brands in the world in 2020. The brand offers you monitors with all aesthetics, ergonomics and advanced features possible. The monitor screens are of 4K resolution with minute and vibrant brightness. Their HDR emulation of the monitors is widely impressive.
BenQ monitors are just the best as gaming monitors because they always give you some extra. The monitors come with more inputs and outputs and better stand with pictures. So, off course as a solid brand BenQ has nailed it all.
09. MSI
Brand Country: Taiwan
Net Worth: $35.18 Billion
Founded: 4 August 1986
Founder: Henry Lu, Jeans Huang, Frank Lin, Joseph Hsu, Kenny Yu
Present CEO: Chiang Sheng-Chang
Headquarters: Zhonghe District, Taipei, Taiwan
Products: Gaming laptops, desktops, monitors, motherboards, graphics cards, and peripherals, etc.
Employees: 2,672 People
Rank: 9.3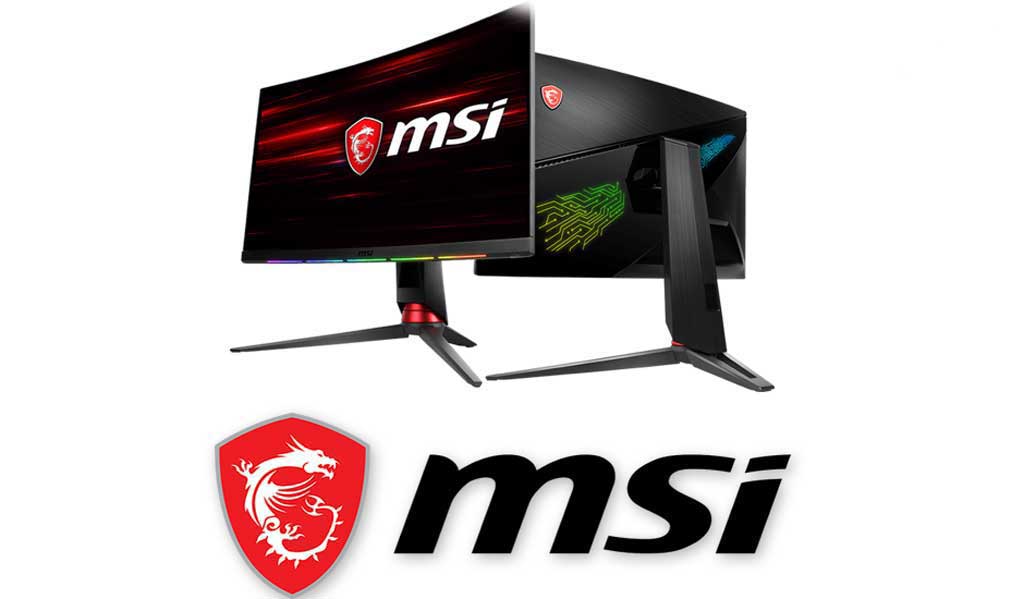 MSI is a renowned monitor brand in the world. If you are a passionate gamer and struggling in finding the best kind of monitor for gaming, MSI can be a great help in cases like that. With the best kind of comfort providing, this brand is considered as the topnotch gaming monitor provider. The brand especially focuses on giving the optimum availability of technical screens at the most reasonable price.
However, MSI Optix MPG27C is recognized as the best high-end monitor for the ultimate gamers. Beside the high-end game monitor, MSI Optics MHZ341 6U is another top level monitor and called as the pioneer of other finest monitors of MSI monitor brand.
10. Philips
Brand Country: Netherlands
Net Worth: $16.95 Billion
Founded: 15 May 1891
Founder: Gerard Philips and Anton Philips
Present CEO: Frans van Houten
Headquarters: Amsterdam, Netherlands
Products: Electronics, Audio system, Lighting, Medical equipment.
Employees: 81,592 People
Rank: 9.0

The monitors from Philips brand have been gaining much reputation day by day. By providing the Ultra Wide-Color Technology this brand is becoming one of the trustiest brands among the other top brands. The color ranging, wide spread display is very much charming and worth a try.
Moreover, the LED backlights are very pleasing to the eyes. The overall configuration that this brand grants is realistic and for the gamers it would be the most satisfying high-end feature. For home to docking, this brand puts immense effort in making them competitive enough.
11. Lenovo
Brand Country: China
Net Worth: $39.11 Billion
Founded: 1 November 1984
Founder: Liu Chuanzhi
Present CEO: Mr. Yang Yuanqing
Headquarters: Quarry Bay, Hong Kong
Products: Smartphones, desktops, servers, notebooks, tablet computers, netbooks, etc.
Employees: 75,000 People
Rank: 8.5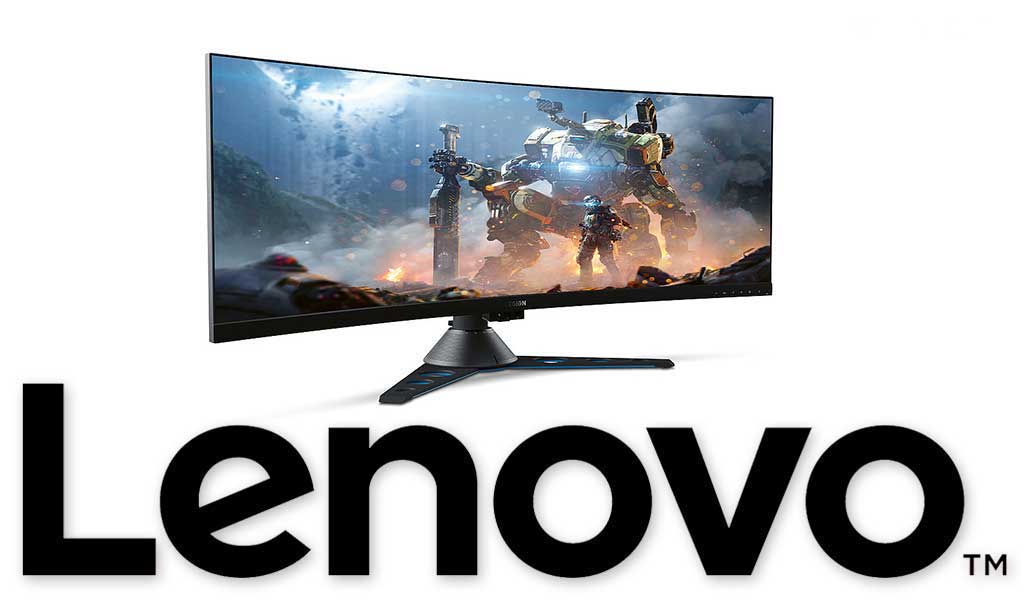 If you are searching for a monitor which can provide you big screens with sharp images, Lenovo can be your great companion in that fact. With the affordable price, some of the Lenovo monitors are worth a try. And, L27q is a special monitor which has a wide screen advantage and a pleasuring bluish backlight.
With successive grayscale performance and WQHD imagery the whole feature of Lenovo is a wonder. Also, the brand is trying hard and upgrading the features and configurations within the budget friendly environment. For the gamers, the monitors can be a little skewed but the brand is working on that to fix it as well.
12. Sceptre
Brand Country: United States
Net Worth: $25 Million
Founded: 1984
Founder: Gail O'Dell Collins
Present CEO: John Dunton
Headquarters: City of Industry, California, United States
Products: LCD
Employees: Not Founded
Rank: 8.5

The Sceptre brand delivers monitors which have a color accuracy reputation. Even if you are thinking about the LED or LCD screen, this brand is perfect to provide all these in the firm monitors. Though the refresh range is not so high and the picture quality is a big doubt in the darkness, the monitors are really worth it because of their 27-inch monitor facility.
For the gamers the monitor is really solid and its high picture quality delivers a great deal to them. It may be dejecting a bit with the build quality or design of the monitor but overall the brand is not a bad decision for a broker.
13. ViewSonic
Brand Country: United States
Net Worth: $1 Billion
Founded: 1987
Founder: James Chu
Present CEO: James Chu
Headquarters: Brea, California, United States
Products: Monitors, Projectors, Pen Displays, Large format displays, etc.
Employees: 1,000 People
Rank: 8.0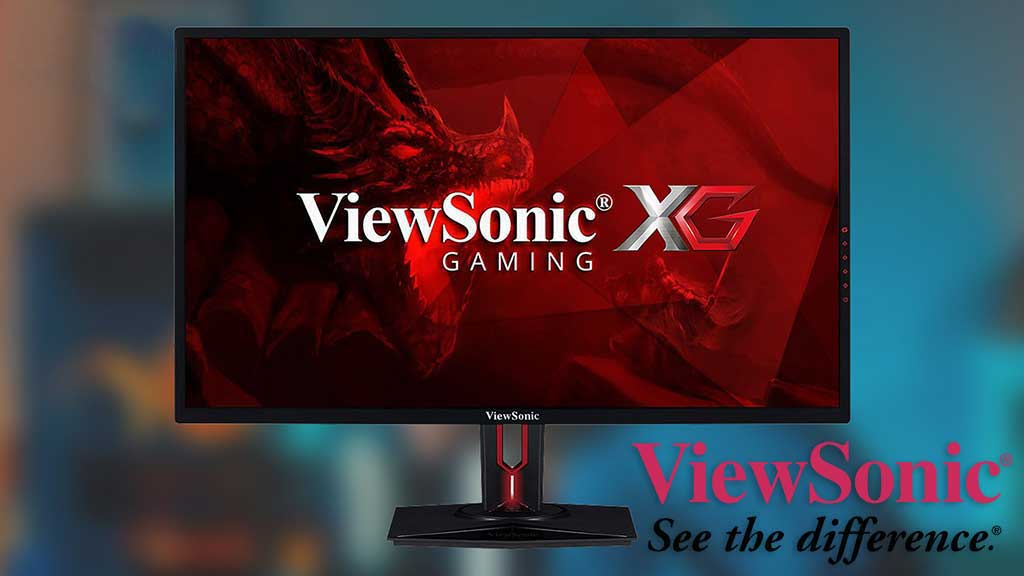 ViewSonic brand is quite popular not only for its manufacturing of monitors but also for its digital whiteboard and projector product. The brand has also placed its name in the PC Magazine as one of the best monitor brands of 2023. No wonder, their monitors are built with high-end motion handling features and outstanding picture quality.
Moreover, if you are a gamer then ViewSonic can get you an 'on budget' monitor that offers tremendous gaming performance. This brand is a proven leader among all the desktop display market.
14. Gigabyte
Brand Country: Taiwan
Net Worth: $2 Billion
Founded: 1986
Founder: Pei-Chen Yeh
Present CEO: Ming-Hsiung Liu
Headquarters: Xindian District, New Taipei City, Taiwan
Products: Monitors, Motherboards, Graphics cards, PC components, Peripherals, Laptops, Server hardware.
Employees: 7,100 People
Rank: 8.0

For the most immersive gaming feel, Gigabyte monitor brand is ranking up worldwide. With the proper screen size and high refresh rate the monitors are the dream monitors to the gamer. It doesn't have pushover behavior like other ordinary monitor brands. It represents a curvature of 1500R so that the gamers can have a smooth game buttery.
The brand is so determined that it launches new gaming series monitors concerning the die-heart gamers every 2 or 3 year. The monitors are also perfect in office-rooms. But a big question arises as the monitor isn't resistant to dark rooms properly.
15. AOC
Brand Country: Taiwan
Net Worth: $50 Million
Founded: 1934
Founder: Ross Siragusa
Present CEO: Ross Siragusa
Headquarters: Taipei, Taiwan
Products: Monitors, TVs, displays
Employees: 501-1000
Parent Organization: TPV Technology
Rank: 7.5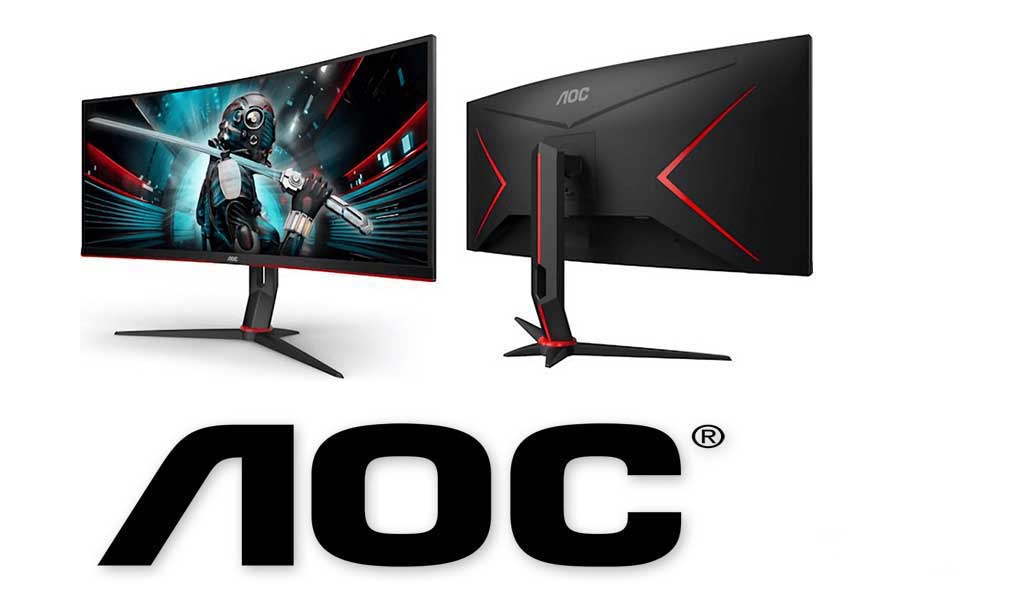 Many people have confusions about the AOC monitor brand as one of the best monitor brands. But individually, the brand is upgrading its versions of the monitors and trying hard to be in the frontline among other top ten brands. With the full range of IPS and wide-ranged sophisticated glass screening, the brand produces the best kind of pictures which soothes the eyes.
The AOC brand now sells its manufactured CRT monitors vastly throughout the whole big world for the screens of home PCs or office PCs. The brand is also focused in providing you with the best kind of monitor configuration within the affordable price. This is a legit and not so wow type of brand but totally goes for small office-rooms.
16. Viotek
Brand Country: United States
Net Worth: $50 Million
Founded: Not Founded
Founder: Not Founded
Present CEO: Not Founded
Headquarters: South Bend, Indiana, United States
Products: Monitor
Employees: Not Founded
Rank: 7.0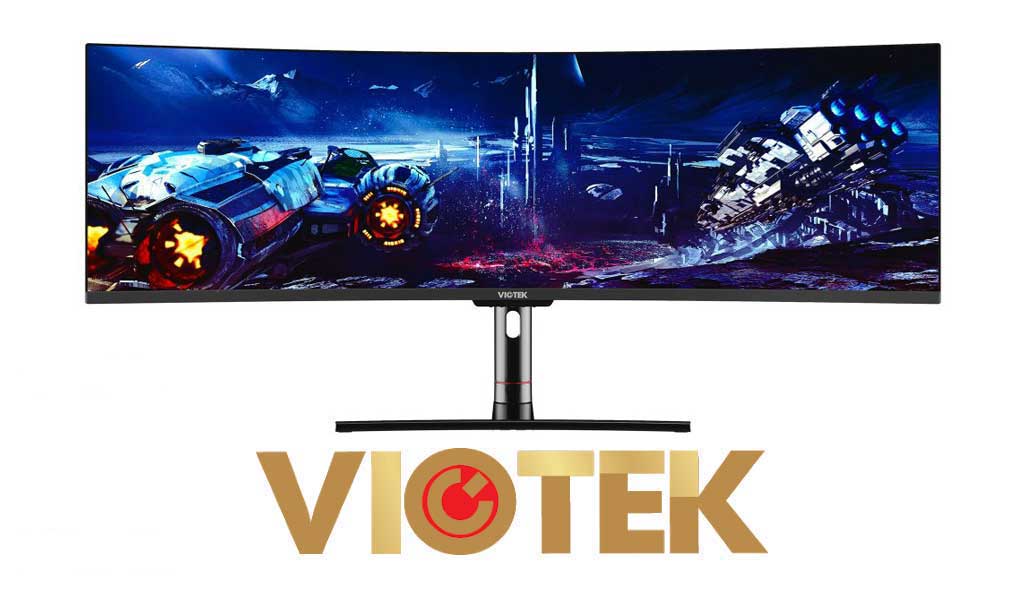 This monitor brand is now being acceptable by the huge range of people out there, who are literally looking for the best with the lowest cost. For the gamers, this brand can also cooperate as it has no issues with the edge-lit HDR. You'll also not have to worry about the mode as it can go both with FreeSync or G-Sync.
The overall look may not give you an amazing feeling about the brand, but trust me, this brand is a real help to the broke people who need a moderate configuration of monitors. Moreover, the curved figured monitor is fascinating to look at.
#Here is the top 10 monitor brands in the world 2023
| Rank | Brand Name | Brand Country |
| --- | --- | --- |
| 01 | Dell | United State |
| 02 | Samsung | South Korea |
| 03 | LG | South Korean |
| 04 | ASUS | Taiwan |
| 05 | HP | United States |
| 06 | Huawei | China |
| 07 | Acer | Taiwan |
| 08 | BenQ | Taiwan |
| 09 | MSI | Taiwan |
| 10 | Philips | Netherlands |