I like to recommend the best mouse brands 2024 because the mouse is the most frequently used component in the PC. It's natural to expect tremendous service from an input device like a mouse while it is connected to the computer and laptop. It plays a very important role as it cursors different items on the screen and helps you to open options for yourself. Also, for game lovers, a perfect mouse is a door to winning.
This is surely the best mouse brand that can provide the best performance ever in the mouse industry. Reliability is one of the most important parts where we can depend on something. If you choose the best mouse company's mouse, it will be an asset for you forever. I like to request you to choose the brand first to buy a mouse.
But if you buy a mouse that doesn't even glide on the flat surface thoroughly, then you've got a problem there. Thus, considering all the oddness, we have come up with the best mouse brands of the current world. Follow the article and insert the precious information as a better buying guide.
#Let's see the best mouse brands in the world in 2024
01. Logitech
Net Worth: $1.64 Billion
Brand Country: Switzerland
Founded: October 1981
Founders: Daniel Borel, Pierluigi Zappacosta, Giacomo Marini
CEO: Bracken Darrell
Headquarters: Lausanne, Switzerland. (Newark, California, United States)
Products: Peripherals, Software
Employees: 8,200 People
Rating: 9.8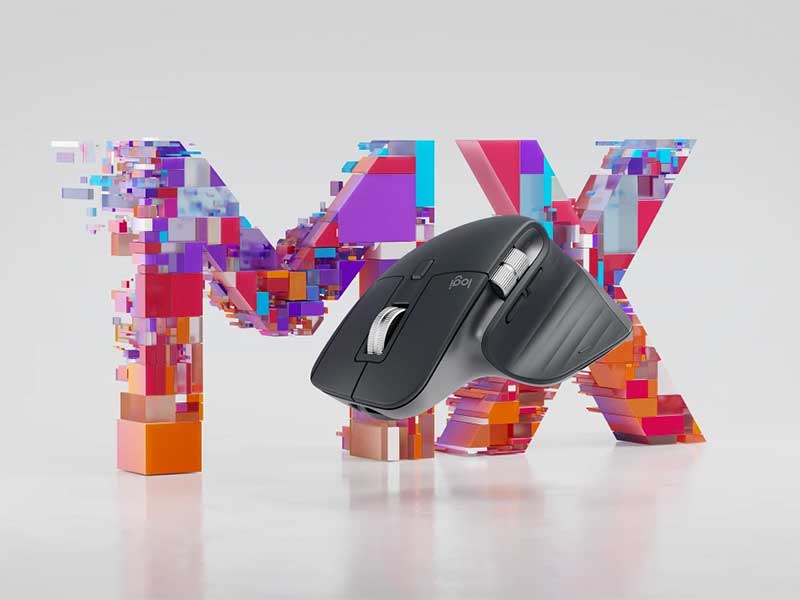 Producing the best mouse for your gaming and official PC, Logitech reserves the number one position in the list of best mouse brands in 2024. The Logitech MX Master 3 is now slaying the tech market. This office mouse is the best for your office work. Their Logitech G Pro is also a wireless gaming mouse that is most hyped among gamers all over the world.
With accurate gliding and great feeling, the mouse offers great performance. Giving some extra than the FPS mouse, the brand produces mouse features universal size and shape. Their mouse has RGB light settings. With customizable G HUB software, the mice of the brands are worth buying.
02. Apple
Net Worth: $3 Trillion
Brand Country: United States
Funded: April 1, 1976
Founders: Steve Jobs, Steve Wozniak, Ronald Wayne
CEO: Tim Cook
Product: Macintosh, iPod, iPhone, iPad, Apple Watch, Apple TV, HomePod, macOS, iOS, Shazam, Siri
Product Longevity: 10+ Years
Headquarters: 1 Apple Park Way, Cupertino, California, United States
Employees: 154k People
Customer Service: 1-800-694-7466
Rating: 9.8

As we all know that Apple has its own individuality and discreteness about its product. No wonder, they also succeeded in making reliable mice for the game lover generation following certain high configured methods. The brand relentlessly updating its devices and magic mouse is one of them. The magic mouse is a favorite of the consumers because they provide multi-touch options and easy gliding formulas over the surface for desktop computers.
However, apple magic mouse 2 is capable of fulfilling many demands like the topmost mouse brand but it has some limitations as well. With its 3.0 Bluetooth connectivity and lighting ports magic mouse, 2 offers medium service remaining within its limitations.
03. Corsair
Net Worth: $1.8 Billion
Brand Country: United States
Founded: January 1994
Founders: Andy Paul, Don Lieberman, John Beekley
CEO: Andy Paul
Headquarters: Fremont, California, United States
Products: Mouse, DRAM modules, USB flash drives, ATX power supplies, Computer cases, CPU and memory cooling, Solid-state drives, etc.
Employees: 1,900 People
Rating: 9.7

After Logitech, Corsair is taking the best mouse brand ranking in the world in 2024. Hence, with some other tech stuff, Corsair is considered one of the best mouse brands in the world in 2024. Till now Corsair M65 RGM Elite gaming wired mouse is considered the best. With an aluminum frame, their mice are sturdy, sleek, and feel amazing on the grip.
With a vast range of CPI, the Corsair mice offer significant performance. The Corsair Scimitar Pro RGB is also one of their best creations. With a dedicated spinner button, their mice have at least 8 buttons. To maximize the performance they also provide 15 to 17 functioning mice. If you are a pro gamer, most probably you will need a Corsair mouse.
04. Razer
Net Worth: $1.6 Billion
Brand Country: United States
Founded: 1998
Founder: Min-Liang Tan, Robert Krakoff
CEO: Min-Liang Tan
Headquarters: Irvine, California, United States
Products: Keyboard, mouse, laptop, computer accessories, etc.
Employees: 1,451 People
Rating: 9.7

Manufacturing some of the best mice, Razer is also the best mouse brand in the recent tech era. Their Razer Viper Ultimate wireless gaming mouse is one of their premium productions. Having an ambidextrous designing feature the mouse is outstanding in performance. Its CPI range is also wide and pretty much adjustable.
They offer mice that can be used both wired and wirelessly. The USB receiver of the mice delivers low click latency. With a minimum of eight functioning buttons, the mice of the company Razer offer a HyperShift button for more convenience for gamers. So, choosing a Razer mouse can never go fail.
05. Gigabyte
Net Worth: $2 Billion
Brand Country: Taiwan
Founded: 1986
Founder: Pei-Chen Yeh
CEO: Ming-Hsiung Liu
Headquarters: Xindian District, New Taipei City, Taiwan
Products: Computer Accessories, Computer cases, Computer peripherals, Graphics cards, Motherboards, Notebooks, etc.
Employees: 7,100 People
Rating: 9.6

Gigabyte is one of the best mouse brands in the world in 2024. It presents a pc mouse that is competitive and arguable worldwide for its magnificent high-end features. The symmetrical design of each mouse is capable of fitting in both right and left hands people. The company knows how to figure a mouse with the right weight, explicit designs, and tremendous functioning ability.
Moreover, the ambidextrous design including the RGB fusion synchronizing function takes the mice of the brand to an upper level. Besides, for game lovers, the brand produces mice that are worth 200 ips and 50G acceleration which helps to move the device with a buttery smooth feeling. Gigabyte AORUS M4 comes with Japanese Omron on every button which is compelled to respond over around 50 million clicks of fingertips.
06. Cooler Master
Net Worth: $4 Billion
Brand Country: Taiwan
Founded: 1992
Founder: Roger Lin
CEO: Roger Lin
Headquarters: New Taipei, Taiwan
Products: Computer cases, Power supplies, Computer coolers, Computer peripherals, Computer monitors, Gaming chairs, etc.
Employees: 5,000 People
Rating: 9.5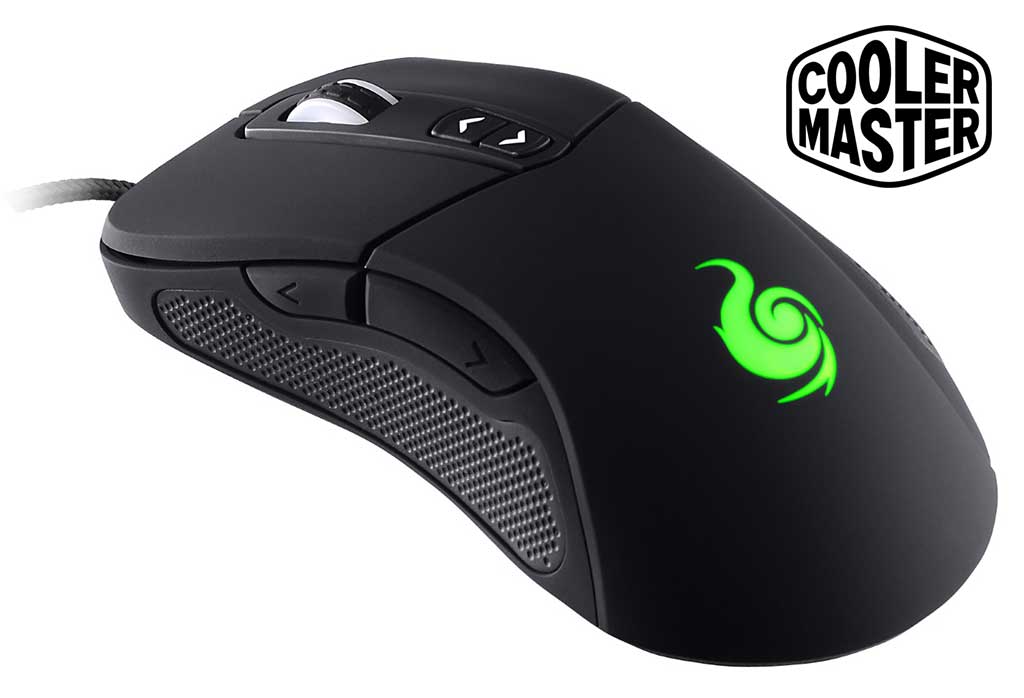 Cooler Master is also reputed for producing a mouse that is extreme in look and provides service for a long time. The brand is master in making very light-weighted mice which helps the fingers to move easily within the required place. Even the gaming mice are made with materials that are eco-friendly and no exaggeration in designing.
For example, Cooler Master's MM710 is revealed as the most weight-balance device. It is undoubtedly a good choice for serious twitch gamers. The honeycomb shell and ultra weave cable are the significant features of a gaming mouse to reduce heavyweights. Also, the high-quality mouse feet of PTFE produce consistency in gliding.
07. A4Tech
Net Worth: $1.5 Billion
Brand Country: Taiwan
Founded: 1987
Founder: Robert Cheng
Present CEO: Robert Cheng
Headquarters: Xindian, New Taipei, Taiwan
Products: Keyboards, Mice, PC Cameras, Hubs, Gaming Devices
Employees: 2,500 People
Rating: 9.4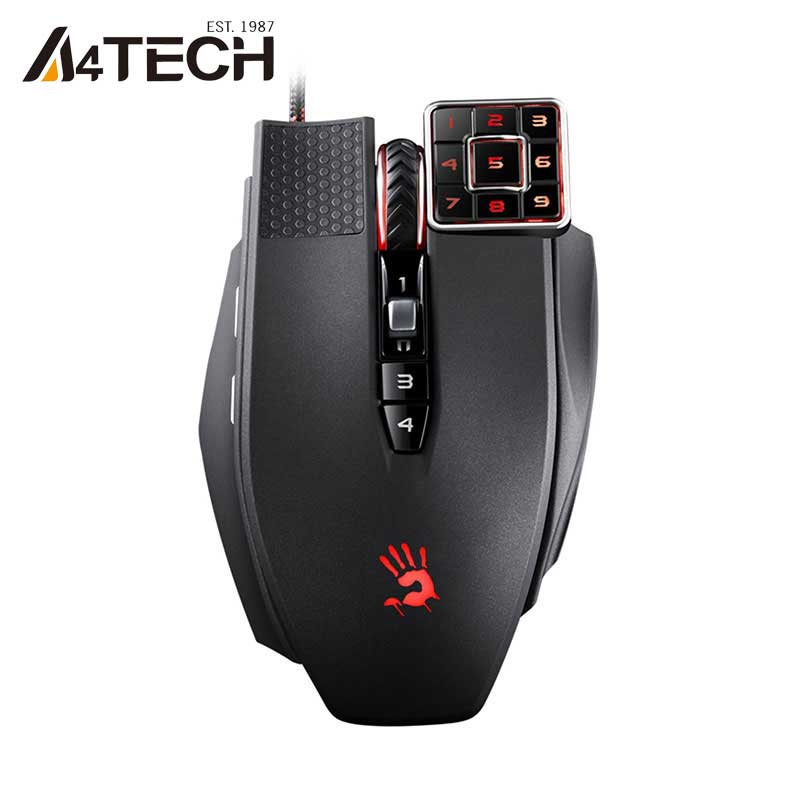 A4Tech is one of the best mouse brands in the world till 2024. With the latest optical technology A4 tech has become capable of producing V-track gaming mice coping up with the contemporary gaming fascination. The brand delivers mice with mechanical buttons and puts rubber texture on each side to rescue your fingers from being fatigued. Even the energy-saving wireless mice have accurate stability, consistency, and resistance like a wired mouse.
Moreover, they provide an ergonomic and symmetric design with a laser lighting system for gaming mice. The optical sensor and around 100-2000 DPI resolution the mice can work in windows 7, 8, XP, Vista or any type.
08. SteelSeries
Net Worth: $1.25 Billion
Brand Country: Denmark
Funded: 2001
Founder: Jacob Wolff-Petersen
CEO: Ehtisham Rabbani
Product: Headsets, mice, gaming peripherals and accessories: keyboards, controllers, and gaming surfaces
Product Longevity: 3+ Years
Headquarters: Copenhagen, Denmark
Employees: 500 People
Rating: 9.3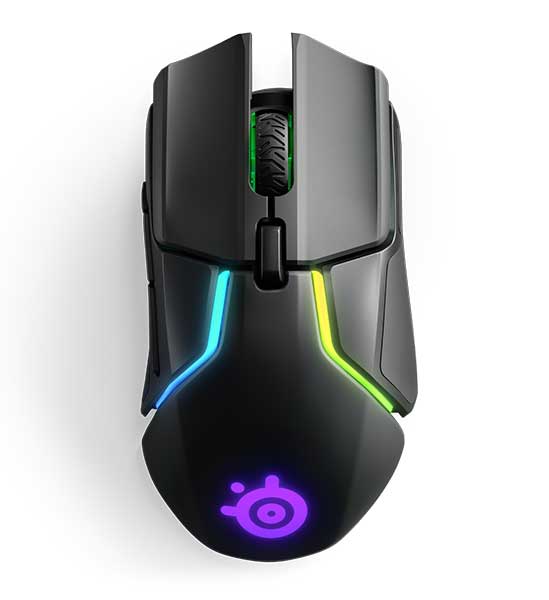 With a special focus on gaming wireless mice, the SteelSeries brand is famous worldwide for the creation of high-functioning gaming mice. Their high-performance technique method is appreciated largely. SteelSeries brand reveals its first truly amazing RIVAL 650 wireless mouse including a gaming range of 1000 Hz. It is advantaged with a fast-charging formula and works 15 hours at a stretch.
For instant detection, the optical sensor grants high resolution. The quantum wireless mice are the new wonder for gamers as it doesn't require charging in the middle of your gaming session for ruining it. For tournament atmospheres, frequent optimization is required.
09. Asus
Net Worth: NT$182 Billion
Brand Country: Taiwan
Founded: 2 April 1989
Founders: Ted Hsu, T.H Tung, M.T Liao, Wayne Tsiah
CEO: S.Y. Hsu and Samson Hu
Headquarters: Beitou District, Taipei, Taiwan
Products: Desktops, laptops, netbooks, mobile phones, networking equipment, monitors, projectors, motherboards, graphics cards, etc.
Employees: 14,700 People
Rating: 9.2

Asus, besides providing high configured laptops or desktops, it has a seamless transition in making awesome mice as well. From gaming purpose to drawing purpose, Asus represents ROG Spatha with unthinkable 12 optimized buttons for super consistency in resistance. Also, it is the best choice for MMORPG fans.
Most of the mice have easy-swap formulas with Japan-made Omron technical switches. They are great for fitting in the palm as the magnesium alloy is featured in that way. Most of the mice of the brand have a DPI worth 820 and removable odd-shaped buttons comparing the buttons of other mice.
10. Microsoft
Net Worth: $2 Trillion
Brand Country: United States
Founded: April 1975
Founders: Bill Gates and Paul Allen
CEO: Satya Nadella
Headquarters: Redmond, Washington, United States
Products: Windows, Office, Servers, Skype, Visual Studio, Dynamics, Xbox, Surface, Mobile, software.
Employees: 182,268 People
Rating: 9.1

Microsoft is the first ever mouse brand which provides high configured mice within a very reasonable price. They offer the same kind of ergonomic shape in the mouse like any other top brands. The wireless mouse series specs of Microsoft brand have a maximum 16.4 ft operating system with 3 Qty oriented buttons. With 2.4 GHz interface with deep optical sensor, the mice are extreme in general feature.
Most of the mouse series have 100 Dpi movement resolution and they are mostly compatible in the windows of seven. They come with light weight and their gliding process is pretty arguable. Thus, for gaming purposes the mice of this brand play a smooth role.
11. Roccat
Net Worth: $240 Million
Brand Country: Germany
Founded: 2007
Founder: Rene Korte
CEO: Rene Korte
Headquarters: Hamburg, Germany
Products: Mouse, computer accessories
Parent Organization: TBC Holding Company LLC
Rating: 9.0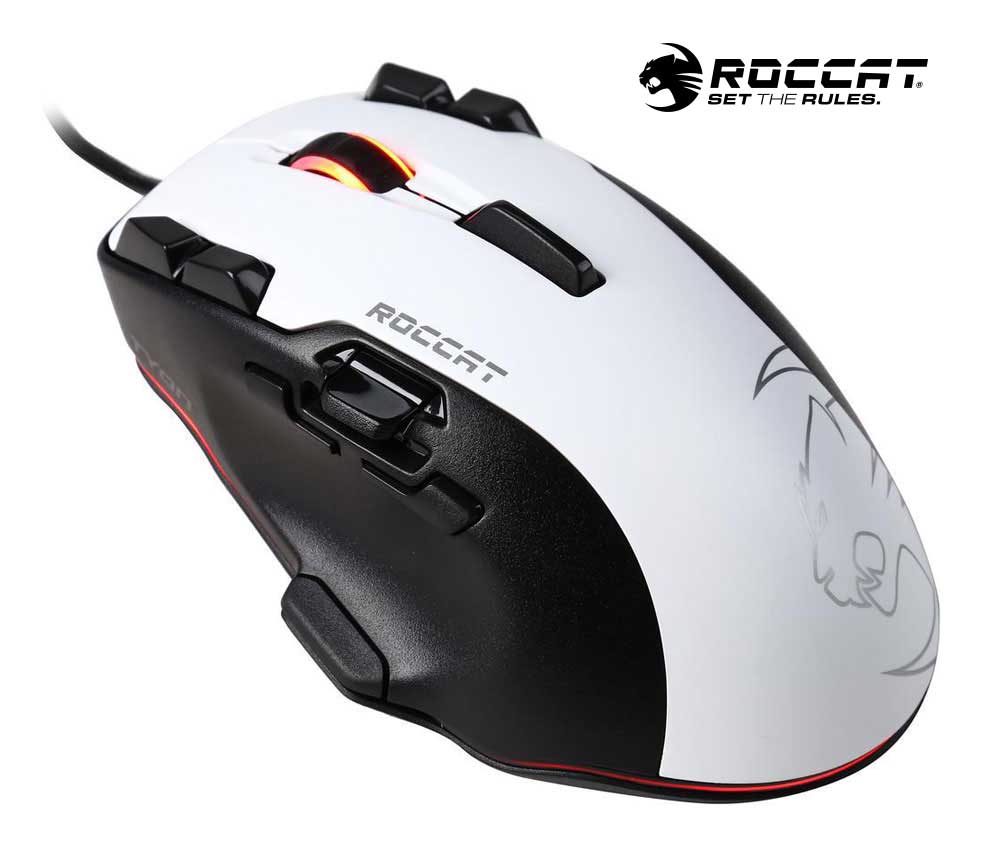 After many struggles Roccat is also one of the best mouse brands. Their mice are manufactured with clicky buttons. Their Roccar Kain 100 Amio mouse is considered the best gaming mouse till now. With a comfortable claw grip feature the mice are reliable. Though they offer an average sensor capability, the mice have button layout that is easy to reach.
Up to 8500 CPI sensitivity their mice have a frequent polling rate. They have an optical type sensor and a lightweight gadget. Fitting to any grip style the company manufactures some high quality mice for the gaming purpose.
12. Dell
Net Worth: $115.86 Billion
Brand Country: United State
Founded: 1 February 1984
Founder: Michael Dell
CEO: Michael Dell
Headquarters: Round Rock, Texas, United States
Products: Personal computers, Servers, Peripherals, Smartphones, Televisions
Employees: 165k People
Rating: 9.0

Along with some other technological stuff, Dell has also created the best mice. Hence, the company is enlisted in the list of best mouse brands. The company's KM717 premier wireless keyboard and mouse both come as a great combo package. They produce laser sensor mouse with easy setup features. The mice are workable on every kind of surface even on glass.
Delivering Bluetooth connectivity with two more gadgets excluding your PC their mice have amazing specifications. The slimline mice offer ergonomic grip. Dell MS111 USB mouse is also great for your PC. With almost 1000dpi cursor tracking speed Dell's mice are worth giving a shot.
13. HP
Net Worth: $36.96 Billion
Brand Country: United States
Founded: 1 Jan 1939
Founder: David Packard and Bill Hewlett
Present CEO: Dion Weisler
Headquarters: Palo Alto, California, United States
Products: Mouse, Printers, HP Software products, Digital Cameras, Tablet computers, Personal desktops, etc.
Employees: 51k People
Rating: 8.9

For all avid gamers HP has always tried to bring the most high-end mice to its customers. For example, both the HP OMEN 600 and 400 gaming mice stand out of all the mice of the company's gaming accessories line. Offering splendid red accents and unique system of removal weight the mice are hyped among the gamers.
With adjustable sensitivity the HP mice can deliver you a DPI range from 800 to 12000 which is vast and impressive at the same time. Having at least 6 buttons the mice are highly compatible with any of your devices.
14. Trust
Net Worth: $973 Million
Brand Country: Netherlands
Founded: 1983
Founder: Michel Perridon
Present CEO: Michel Perridon
Headquarters: Dordrecht, Netherlands
Products: Computer Peripherals and Accessories
Employees: 220 People
Rating: 8.5

With five star ratings, the company Trust is also on the verge of owning the best recognition of their products. The brand manufactures mice recommending highly to the pro gamer out there. Trust's Gaming GXT 155 RGB gaming mouse is till now everyone's choice. Their mice are featured with advanced software for the functioning of the macro's and at least 11 buttons.
Their mice also have adjustable DPI setting features from a speed of 100 to 4000 DPI. With the RGB LED lighting the Trust offers the best mice undoubtedly.
15. Newegg
Net Worth: $1 Billion
Brand Country: United States
Founded: 2001
Founder: Fred Chang
Present CEO: Fred Chang
Headquarters: City of Industry, California, United States
Products: Computer hardware, software, peripherals, gaming, electronics, accessories, DVDs, housewares, appliances, tools, furniture, office products and more
Employees: 1,500 People
Rating: 8.4

Newegg is also trying hard to reach the top position by creating some best mice models. Their mice come in a great sensor feature and DPI speed. With a comfortable grip, their mice are also recommended for gaming purposes. With perfect weight distribution, their mice offer excellent technical performance.
With high tracking speed and control power Newegg's mice are easy to set up. Overall, at a friendly price value, Newegg offers you the best mice which you should not miss.
#Here are the Top 10 Mouse Brands in the World 2024
Logitech – Brand Country: Switzerland
Apple – Brand Country: United States
Corsair – Brand Country: United States
Razer – Brand Country: United States
Gigabyte – Brand Country: Taiwan
Cooler Master – Brand Country: Taiwan
A4Tech – Brand Country: Taiwan
SteelSeries – Brand Country: Denmark
Asus – Brand Country: Taiwan
Microsoft – Brand Country: United States