One should choose the best computer keyboard brand when they need a better performing keyboard. There are some renowned PC keyboard manufacturers whose products will never disappoint you.
Picking the perfect keyboard for your computer is as important as it can be tricky. The time when all keyboards had the same layout is over. Now they come in all shapes, sizes, and colors. Different keyboard brands have a variety of options to offer for different types of needs.
Whether you're a gamer or a content creator, a keyboard is where your hands spend most of the time. And it's important that you invest in one that suits your needs best. So there's a lot to consider when it comes to finding the keyboard that caters to your requirements. Don't miss best mouse brands in the world 2023.
Here are the best PC keyboard brands in the world 2023 including company ranking.
01. Logitech
Brand Rating: 8.1
Net Worth: $1.64 Billion
Brand Country: Switzerland
Founded: October 1981
Founders: Daniel Borel, Pierluigi Zappacosta, Giacomo Marini
CEO: Bracken Darrell
Headquarters: Lausanne, Switzerland
Products: Peripherals, Software
Employees: 8,200 People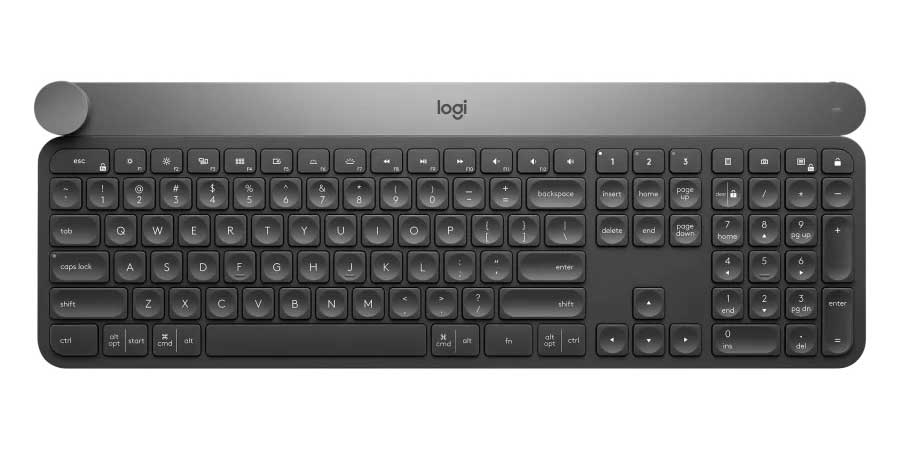 Logitech is the best computer keyboard brand in the world in 2023. It is making some of the best keyboards in the market right now. They have a variety of models to offer whether it's for your office or home.
Their latest wireless models can be a really good look for your rig. The latest wireless model Logitech CRAFT comes with a knob for fast shuffling so it's comfortable to type on. The Logitech K780 is slightly less expensive but perfect for on the go works. The G513 comes with a soft wrist cushion and RGB backlights. A reasonable price makes it perfect for gamers on a budget.
02. Corsair
Brand Rating: 7.8
Net Worth: $1.8 Billion
Brand Country: United States
Founded: January 1994
Founders: Andy Paul, Don Lieberman, John Beekley
CEO: Andy Paul
Headquarters: Fremont, California, United States
Products: Mouse, DRAM modules, USB flash drives, ATX power supplies, Computer cases, CPU and memory cooling, Solid-state drives, etc.
Employees: 1,990 People


Corsair is considered as one of the best computer keyboard brands in the world in 2023. It offers some of the best gaming keyboards with a simple layout.
Most of their mechanical models come with RGB lights and wrist guards, a combination of style and comfort. Corsair STRAFE series is probably one of their best offerings. The Cherry MX and MX switch are definitely the most popular in the line.
If you're considering expanding a bit more, check out the K95 Platinum that includes an extra set of keycaps and some great media and shortcut keys. With its lightweight aluminum frame and fast keys witches, it easily competes as one of the best gaming keyboards out there.
03. Cooler Master
Brand Rating: 7.7
Net Worth: $4 Billion
Brand Country: Taiwan
Founded: 1992
Founder: Roger Lin
CEO: Roger Lin
Headquarters: New Taipei, Taiwan
Products: Computer cases, Power supplies, Computer coolers, Computer peripherals, Computer monitor, Gaming chair, Mouse
Employees: 1,000-5,000 People


Along with making some of the best PC hardware, Cooler Master also brings some amazing offers in the keyboard game. They do have a slightly different layout so the keys might take some time to get used to, but once you do you're bound to fall in love.
The CoolerMaster MasterKeys Pro is an amazing choice as a gaming keyboard. If the build quality of MK Pro doesn't satisfy you, check out MK750. With its minimalistic sleek design, RBG backlight and switch responsiveness, it'll bring definite satisfaction to your gaming experience. And if you're going wireless, the ultra portable SK621 is definitely worth checking out.
04. Gigabyte
Brand Rating: 7.6
Net Worth: $2 Billion
Brand Country: Taiwan
Founded: 1986
Founder: Pei-Chen Yeh
CEO: Ming-Hsiung Liu
Headquarters: Xindian District, New Taipei City, Taiwan
Products: Computer Accessories, Computer cases, Computer peripherals, Graphics cards, Motherboards, Notebooks, etc.
Employees: 2,672 People

As one of the largest hardware producing firms, Gigabyte doesn't stand too far back in the keyboard market. Gigabyte is considered as a top class computer keyboard manufacturer in the world.
If you're on a windows PC, Gigabyte has easily downloadable drivers for your keyboard that suit your needs. It is a huge plus that many other brands lack. Gigabyte FORCE K81 is extremely popular as a gaming keyboard.
With its simplistic design and sturdy built, K81 is a favorite for gamers. If it's the elegance you're looking for, KM6150 is sure to turn some heads. Gigabyte KM7580 wireless model recently made its debut and is already making headlines with its extra set of multimedia keys for easy access.
05. Razer
Brand Rating: 7.5
Net Worth: $1.6 Billion
Brand Country: United States
Founded: 1998
Founders: Min-Liang Tan, Robert Krakoff
CEO: Min-Liang Tan
Headquarters: Irvine, California, United States
Products: Keyboard, mouse, laptop, computer accessories, etc.
Employees: 1,451 People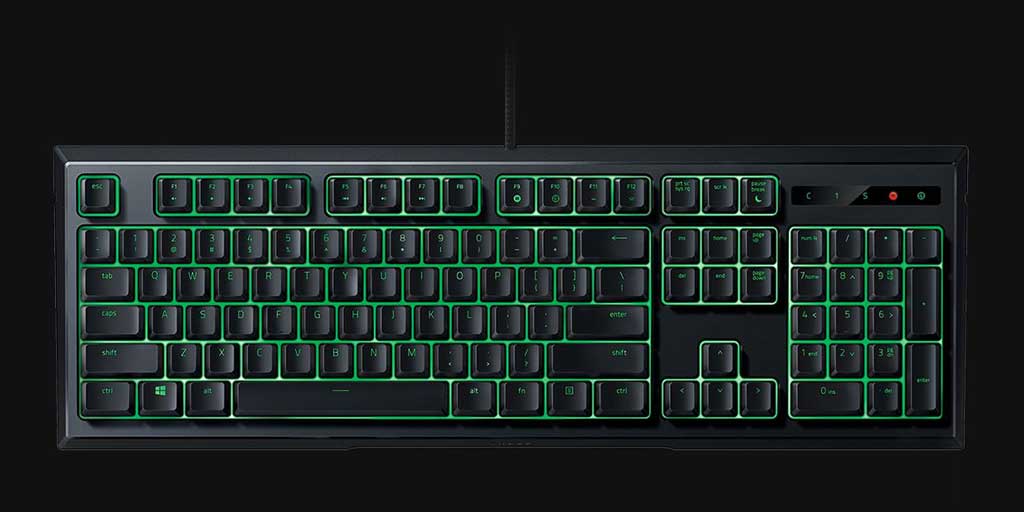 Razer is a very comfortable computer keyboard maker in the market. Razer brings you a line of futuristic keyboards that's faster and more responsive than perhaps any other brands.
The Huntsman Elite is a lightning fast keyboard that features an opto-mechanical switch and excellent durability. But the best does come with an impressive expense. Razer also brings their Blackwidow mechanical keyboard line with anti-ghosting capabilities, improved cable routing, durable built and RGB lighting.
You can take it one step further with Blackwidow Elite which is a tournament grade mechanical keyboard. The Razer Turret is the world's first optical keyboard and mouse for XBOX and Windows PC.It brings incredible precision with a built-in mouse mat for optimal gaming experience.
06. A4Tech
Brand Rating: 7.4
Net Worth: $1.5 Billion
Brand Country: Taiwan
Founded: 1987
Founder: Robert Cheng
CEO: Robert Cheng
Headquarters: Xindian, New Taipei, Taiwan
Products: Keyboards, Mice, PC Cameras, Hubs, Gaming Devices
Employees: 2,500 People

World's most popular and one of the best computer keyboard brands is A4Teach. This company doesn't need to be introduced, A4Tech keyboards mean business.
With their minimalistic design A4Tech Keyboards prioritizes simplicity and elegance. Both their traditional and the ten keyless optimized lines of keyboards make up in performance where they lack in eye-catching visuals.
However, they did step up their game with the latest Bloody B314 gaming keyboard. It's a wired ergonomic keyboard with a palm rest and additional game key panels. The price range of this futuristic keyboard also works for someone on a budget. If you're thinking about going wireless, check out 4200N. This keyboard and mouse combo operates with no-lag technology.
07. SteelSeries
Brand Rating: 7.1
Net Worth: $1.25 Billion
Brand Country: Denmark
Funded: 2001
Founder: Jacob Wolff-Petersen
CEO: Ehtisham Rabbani
Product: Headsets, mice, gaming peripherals and accessories: keyboards, controllers, and gaming surfaces
Headquarters: Copenhagen, Denmark
Employees: 500 People

SteelSeries brings the Apex series for gamers who want a sleek modern look for their rig. The Apex Pro offers per-key actuation that allows incredible customization. The layout is attractive, and comes with a minimalist deck with full RGB.
The aircraft grade aluminum frame gives it 2x durability and the detachable soft touch magnetic wrist cushion provides a comfortable gaming experience. If that tops your budget, the SteelSeries Apex 3 might be a good option. Apex 3 supports 14 languages but it doesn't include mechanical switches. In that case, the Apex 5 Hybrid mechanical Keyboard might be worth looking into.
08. Cherry GmbH
Brand Rating: 7.0
Net Worth: $500 Million
Brand Country: United States
Funded: 1953
Founder: Walter Lorraine Kirsch (Walter Cherry)
CEO: Rolf Unterberger
Product: Keyboards, Mice, Card reader, Peripheral, etc.
Headquarters: Auerbach in der Oberpfalz, Germany
Employees: 380 People (2015)

Cherry GmbH is mostly known for their mechanical key switches loved by gamers and content creators. Their SX scissor keys are sure to provide you with excellent typing experience.
Cherry includes key software that lets users customize and reprogram the function keys to their comfort. The Cherry DW9000 Slim is a designer wireless keyboard that comes paired with a mouse, but also includes USB nano receiver. If you're looking for something lower clearance and reduced ghosting, Cherry MX Board 6.0 might be for you. It has a sturdy built and is ideal for both gaming and typing. Cherry on top, it's also super affordable.
09. Apple
Brand Rating: 7.0
Net Worth: $3 Trillion
Brand Country: United States
Funded: April 1, 1976
Founder: Steve Jobs, Steve Wozniak, Ronald Wayne
CEO: Tim Cook
Product: Macintosh, iPod, iPhone, iPad, Apple Watch, Apple TV, HomePod, macOS, iOS, Shazam, Siri
Product Longevity: 10+ Years
Headquarters: 1 Apple Park Way, Cupertino, California, United States
Employees: 154k People
Customer Service: 1-800-694-7466

For any devices operating on MacOS, Apple is the best computer keyboard brand in 2023. Apple offers cutting edge technology with smart visuals and it's perfect if you're going for a clean look for your setup.
The Apple Magic Keyboard offers a month of battery backup on a single charge. It automatically pairs up with your Mac instantly and lessens the hassle of setup. If the layout feels cramped you can go for the old-school wireless Mac keyboards with a pleasing scissor-key mechanism. With its long-lasting built-in battery, minimalistic design and slim built, it's a classic win.
10. Microsoft
Brand Rating: 6.9
Net Worth: $2 Trillion
Brand Country: United States
Founded: April 1975
Founders: Bill Gates and Paul Allen
CEO: Satya Nadella
Headquarters: Redmond, Washington, United States
Products: Windows, Office, Servers, Skype, Visual Studio, Dynamics, Xbox, Surface, Mobile, software.
Employees: 182,268 People

Microsoft upholds its reputation as the world's largest computer ware provider when it comes to keyboards. They have a multiple lineup to choose from when it comes to both gaming and typing keyboards.
Their latest the Sculpt Ergonomic offers protection against RSI connection with its design. It's a split-key design with integrated keys and helps take off the excess weight off your wrist. With a similar price range Microsoft presents the Modern Keyboard with fingerprint ID. It includes biometric fingerprint technology and a sleek beautiful design. Microsoft also offers compact designs with Universal Foldable Bluetooth Keyboard for on the go actions.
11. Dell
Brand Rating: 6.8
Net Worth: $115.86 Billion
Brand Country: United State
Founded: 1 February 1984
Founder: Michael Dell
CEO: Michael Dell
Headquarters: Round Rock, Texas, United States
Products: Personal computers, Servers, Peripherals, Smartphones, Televisions
Employees: 165k People


Like many of their other products, Dell offers durable technology, affordable prices and long warranty with their keyboard lineup. When it comes to multiple device connections, Dell Premier Wireless Keyboard is worth investing into.
A definite plus is that it's easy to set up and is definitely the quietest among its pears. If you're going for a more professional look KM216 offers an elegant design with added multimedia and volume control keys. Dell offers the AlienWare mechanical keyboards for pro gamers. The latest in the lineup is 410K which compared to its pears doesn't impress much.
12. Asus
Brand Rating: 6.8
Net Worth: NT$182 Billion
Brand Country: Taiwan
Founded: 2 April 1989
Founder: Ted Hsu, T.H Tung, M.T Liao, Wayne Tsiah
Present CEO: S.Y. Hsu and Samson Hu
Headquarters: Beitou District, Taipei, Taiwan
Products: Desktops, laptops, netbooks, mobile phones, networking equipment, monitors, projectors, motherboards, graphics cards, etc.
Employees: 14,700 People

Add function with simplicity and you'll find Asus. Asus provides various models and amazing features for every type of gamer. Asus is one of the best loving brands for computer keyboards.
The ROG Strix Scope is hands down the best gaming keyboard for first person shooter type game lovers. This model includes an understated focus on functionality, a wide Ctrl button and full RGB lighting. They also provide office grade keyboards with no-lag tech to make sure your work experience remains hassle free.
13. Roccat
Brand Rating: 6.6
Net Worth: $240 Million
Brand Country: Germany
Founded: 2007
Founder: Rene Korte
CEO: Rene Korte
Headquarters: Hamburg, Germany
Products: Mouse, computer accessories
Parent Organization: TBC Holding Company LLC

Roccat is a fairly young Germany based brand that swiped the market with their cutting edge technology in computer keyboard. One of their latest additions to the gaming industry is the Roccat Horde AIMO that's specifically built for gaming.
Another advanced addition is the Roccat RYOS MK Pro that features 32-bit ARM Cortex Processors and four switch styles. Although Roccat's first attempt at a mx switch keyboard that bought us VULCAN 120 AIMO, was an impressive endeavor. While the outlay is surely expensive, it's a versatile keyboard with brilliant titan switches and durable design.
14. Trust International B.V.
Brand Rating: 6.5
Net Worth: $973 Million
Brand Country: Netherlands
Founded: 1983
Founder: Michel Perridon
Present CEO: Michel Perridon
Headquarters: Dordrecht, Netherlands
Products: Computer Peripherals and Accessories
Employees: 220 People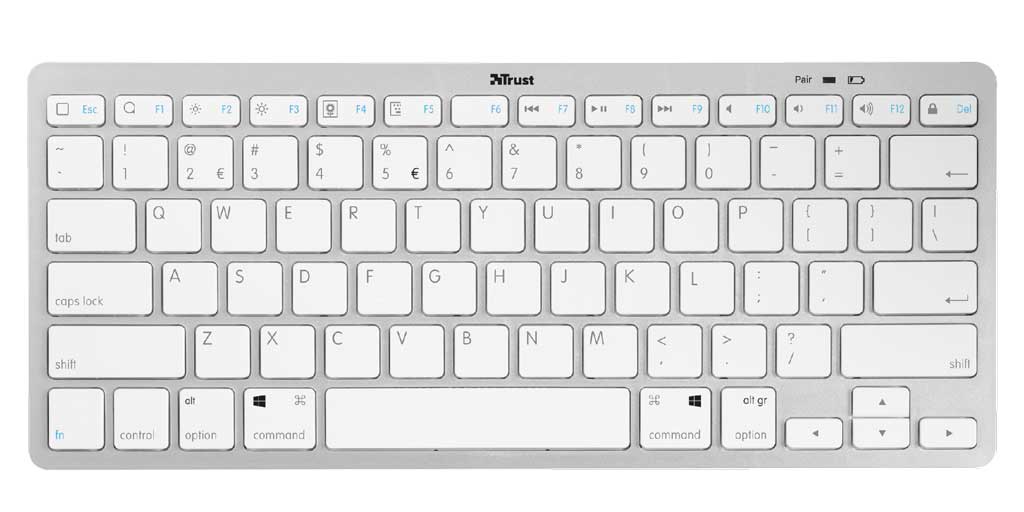 Trust provides low to mid range keyboards that are good for the money it's worth. According to the firm their gaming keyboards operate on semi-mechanical switches.
The Trust GXT 860 Thura includes LED lightning making it cheaper than RGB based keyboards. But while it's good for gaming, it's not typing friendly. The Trust Classic Line Wired Keyboard is perfect for when you're going for a more simplistic look. Trust also offers the Compact Wireless USB keyboard that's lightweight and with its added mouse pad is perfect for any smart devices.
15. Matias Corporation
Brand Rating: 6.4
Net Worth: $100 Million
Brand Country: Canada
Funded: 1990
Founder: Edgar Matias
CEO: Edgar Matias
Product: Keyboard
Headquarters: Vaughan, Canada
Employees: 250 People

Last on the list but definitely not the least, Matias Corp has to offer something for everyone's needs. Matias Tactile Pro Keyboard for Mac OS has excellent feeling key mechanisms along with long lasting design.
If that one feels a bit heavy then feel free to check out their latest model Ergo Pro. The Ergo Pro operates on quiet linear switches. With it's split ergonomic design and dedicated macro keys feel free to use your computer all day without putting extra pressure on your wrist.
#Top 10 Best Computer Keyboard Brands in 2023
Logitech – Brand Country: Switzerland
Corsair – Brand Country: United States
Cooler Master – Brand Country: Taiwan
Gigabyte – Brand Country: Taiwan
Razer – Brand Country: United States
A4Tech – Brand Country: Taiwan
SteelSeries – Brand Country: Denmark
Cherry GmbH – Brand Country: United States
Apple – Brand Country: United States
Microsoft – Brand Country: United States