We have listed the top 20 software companies in the world in 2023 who are ruling all over the world today. The software companies are working together with the human brain to develop the tech world.
The new world is becoming more technology-based and their complex structure may baffle you in a second. To make us understand these complications and to ease our difficult work many software companies are working relentlessly.
These companies came out with solutions and built many apps to help the common people out. That's why you must know which company is fast to acknowledge your problems and rank as a good software company.
Let's see the top 20 software companies in the world 2023 with brand ranking.
01. Microsoft
Country: United States
Net Worth: $2 Trillion
Founded: April 4, 1975
Founder: Bill Gates, Paul Allen
CEO: Satya Nadella
Headquarters: One Microsoft Way, Redmond, Washington, United States
Employees: 182,268 Stuff
Popular Software: Windows, MS Office, Skype, Xbox, etc.
Industry: Software development, Computer hardware, Consumer electronics, Social networking service, Cloud computing, Video games, Internet, Corporate venture capital.
Among the huge list of top-notch software brands, Microsoft is the number one top software company in the world in 2023. This American multinational brand stands in the very front line from the beginning. 
The inventor, Bill Gates founded this corporation which is known for its highly arguable Windows OS. Today, the Microsoft company offers Internet Explorer, Xenix, Start menu, besides Windows 10. To help you build your computing system accurately, Microsoft has been working hard since 1975.
Microsoft as a software company still holds its position tight where other software companies are losing their value since Android took place. In the year 2000, when Bill Gates was announced to be the CEO of Microsoft, the market value of the company was high at that time. By achieving the market cap of trillion-dollar, Microsoft has imprinted a major impact on the traded companies.
02. Oracle
Country: United States
Net Worth: $125.15 Billion
Founded: June 16, 1977
Founder: Larry Ellison, Bob Miner, Ed Oates
CEO: Safra Catz
Headquarters: Redwood City, California, United States
Employees: 132,000 Stuff
Popular Software: Oracle, Oracle Database, Analytics Server, Data Management, etc.
Industry: Enterprise Software, Cloud computing, Computer hardware.

Oracle is positioned as the next top software company till 2023 which was founded in America in 1977. The way this company develops the idea of data and database workloads was appreciated worldwide. 
The company reveals a developed database to systemize their software products every year. After a long competition, the company was finally able to take the second-best position in the market in 2019.
In 1979, the Oracle Corporation drew a great attention by launching SQL comprehensible sequence program and there was no coming back. With a huge market cap, the corporation is determined to grab the position for the next 10/20 years.
03. Adobe Inc.
Country: United States
Net Worth: $12.444 Billion
Founded: December 1982
Founder: John Warnock, Charles Geschke
CEO: Shantanu Narayen
Headquarters: Adobe World Headquarters, San Jose, California, United States
Employees: 25,988 Stuff
Popular Software: Photoshop, Acrobat, Illustrator, PDF, Lightroom, Captivate, ColdFusion, XD, Dreamweaver, InDesign, Spark, Premiere Elements, RoboHelp, FrameMaker, Creative Cloud.
Industry: Software

Adobe is widely popular and one of the top software companies in the world in 2023. Adobe Inc. as a multinational corporation took the job of developing digital marketing software too seriously from the very beginning of their journey in 1982. 
It didn't take much time for Adobe Incorporation to reach the market cap of billion-dollar within the year 1999.
Adobe made our lives easier after it launched PDF (Portable Document Format). Another relatable software, which is Adobe Acrobat and Reader, was launched in the same year in 1993.
However, the fame Adobe Inc. got by launching the Adobe Illustrator in 1987, was widely recognized. Now the service of Adobe is reaching the remote areas by its 71 branches that are being operated in 26 different countries.
04. IBM
Country: United States
Net Worth: $113.01 Billion
Founded: June 16, 1911
Founder: Charles Ranlett Flint
CEO: Arvind Krishna
Headquarters: Armonk, New York, United States
Employees: 282,100 Stuff
Popular Software: IBM Cloud, IBM Cognos Analytics, IBM Planning Analytics, SQL, Watson, Information Management Software, SPSS, ILOG, Tivoli Software, WebSphere, etc.
Industry: Computer software, Cloud computing, Artificial intelligence, Computer hardware.

No doubt IBM is one of the top software companies in the world till 2023. IBM is largely known for its multi-ability of providing products from which software products are more appreciated. 
IBM, with its large number of dedicated employees, grew themselves steadily and finely. This renowned company won many awards including the Nobel Prize (5 times), National Medals of Technology (10 times), and so on.
By storing their Program computer, IBM launched its first software product to run the computer systematically. Though the company implanted its seed in the soil of New York, soon it spread its branches in 170 more countries. The company was featured as the best place for employees in the great magazine of Forbes.
05. SAP
Country: Germany
Net Worth: $31.19 Billion
Founded: 1972
Founder: Dietmar Hopp, Hans-Werner Hector, Hasso Plattner, Klaus Tschira, Claus Wellenreuther
CEO: Christian Klein
Headquarters: Dietmar-Hopp-Allee 16, Walldorf, Baden-Württemberg, Germany
Employees: 107,415 Stuff
Popular Software: ABAP, SAP Analytics, SAP Manufacturing, SAP for Retail, SAP Banking, etc.
Industry: Enterprise software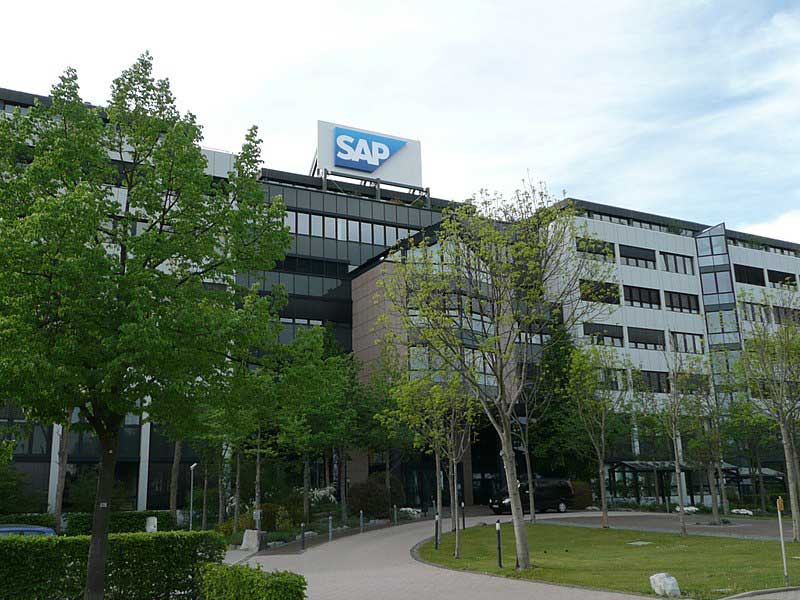 SAP is the top number one company in Germany for their ERP software products. It is one of the largest manufacturers that is leading the European countries.
This company produces software products that help other companies to build their electronic resources, logistics, and other valuable segments. In 1972, the company was found to develop software-based products and analysis systematically.
As a non-American company SAP soon extended its brunch to about 180 other countries. SAP used to be in the list of top three software companies in the world in 2011. The IBM software company collaborated with SAP by providing some mastermind employees to expand the business to the next level.
06. Salesforce
Country: United States
Net Worth: $37.08 Billion
Founded: February 3, 1999
Founder: Marc Benioff, Parker Harris, Dave Moellenhoff, Frank Dominguez, Halsey Minor
CEO: Marc Benioff
Headquarters: Salesforce Tower, San Francisco, California, United States
Employees: 73,541 Stuff
Popular Software: Salesforce CRM, Salesforce CPQ, Salesforce Marketing Cloud, etc.
Industry: Software, Cloud computing

Being an American software company, Salesforce has survived since 1999 to become the pioneer of other software companies. The company became so successful that, "Fortune" magazine covered them as the 6th best software company in the United States of America. From contributing to the mobile apps to building apt data for Facebook analytics, Salesforce is meant to progress every year.
The company raised almost a hundred million dollar in 2004 by participating under the CRM New York Stock Exchange. By growing the market cap to the billion dollars, this company is still holding the best position besides the other best software companies in America.
07. VMware
Country: United States
Net Worth: $19.96 Billion
Founded: October 26, 1998
Founder: Mendel Rosenblum, Diane Greene, Scott Devine, Ellen Wang, Edouard Bugnion
CEO: Pat Gelsinger
Owner: Dell Technologies
Headquarters: Palo Alto, California, United States
Employees: 34,000 Stuff
Popular Software: VirtualBox, QEMU, Boot Camp, etc.
Industry: Computer software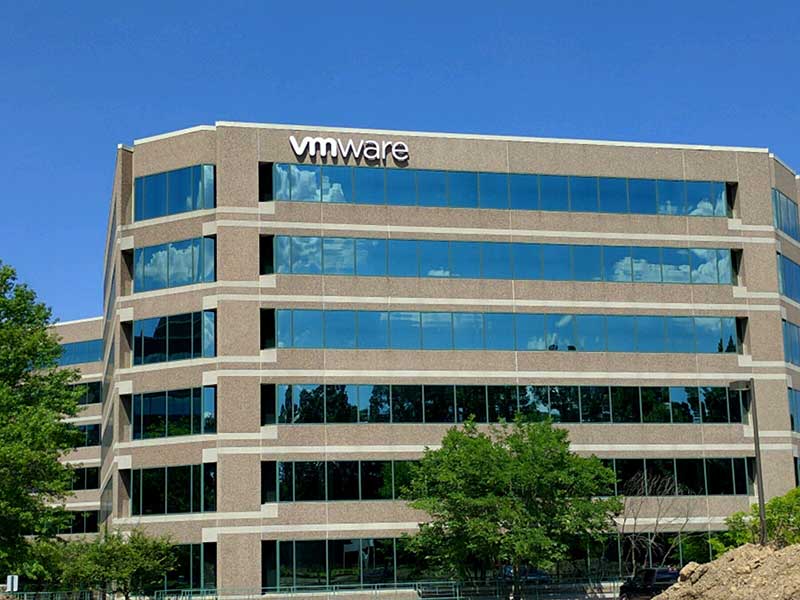 VMware is an American multinational manufacturer where the development of software products is a prominent job. By making the VMware Workstation, the company finally initiated its production machine in 1999.
Also, the virtualization technique they used to connect with x86 architecture has simultaneously made the company famous. The VMware software company was also featured in magazines for being the first commercial manufacturer of software and other electronic products.
Starting with only 20 employees, the company is now run by thousands of them. The software products that the company prefers are Microsoft Windows, VMware ESXi, Linux, and so on.
08. Intuit
Country: United States
Net Worth: $5.64 Billion
Founded: 1983
Founder: Scott Cook, Tom Proulx
CEO: Sasan Goodarzi
Headquarters: Mountain View, California, United States
Employees: 14,200 Stuff
Popular Software: QuickBooks, TurboTax, Mint, etc.
Industry: Enterprise software

This financial software company, Intuit has a great deal of software-based products to serve its customers. The company was run 37 years ago and today the company is one of the best features of "Forbes" magazine.
The Intuit company is determined to contribute to the developing series of other software products including the tax-related app, Quickbooks, and programming apps.
To eliminate the extra trouble and to make the world closer, Intuit became the valiant competitor of Microsoft company. To embody the strength of the Intuit Corporation, Microsoft Windows also helped by reaching the core of the company in 1994.
09. ServiceNow
Country: United States
Net Worth: $7.1 Billion
Founded: 2003
Founder: Fred Luddy, David Loo, Don Goodliffe, Bow Ruggeri
CEO: Bill McDermott
Headquarters: Santa Clara, California, United States
Employees: 19,200 Stuff
Popular Software: IT Workflows, IT Service Management, Agent Workspace, etc.
Industry: Enterprise software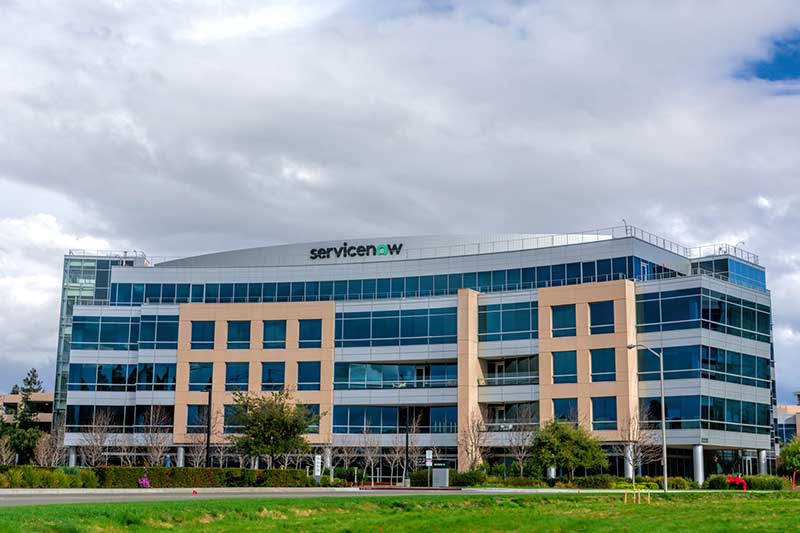 The American company ServiceNow was first established in 2003 and till then it has gained immense popularity for its innovations and developments. This company helps other companies to manage and handle their digital workflows by developing cloud computing.
To large corporations, ServiceNow provides technical management support. Incident, problem, and change, these revolve around the company's core business.
With an annual revenue of 3,460,437,000 USD in the year 2019, the company is still increasing. In 2023, the company released its cloud software the latest version named 'Orlando' with artificial intelligence technology. For fixing all the practical problems, the company is very well-known.     
10. Zoom Video Communications
Country: United States
Net Worth: $1.43 Billion
Founded: 2011
Founder: Eric Yuan
CEO: Eric Yuan
Headquarters: San Jose, California, United States
Employees: 6,269 Stuff
Popular Software: Zoom

The American communications technology company Zoom Video Communications was founded in 2011. Today, we all are familiar with this company because of its great service to the communication and software sector.
Providing online chatting and videotelephony services through a cloud software platform, the company brings together teams worldwide. The company provides social relations, teleconferencing, distance education, and telecommuting.
Using any android devices, telephones, desktops, or room systems we can get easy access to the platform. In 2019, it achieved an annual revenue of $622 million. With more than 2,500 employees, the company has numerous research and development centers all over the world.
11. Dassault Systemes
Country: France
Net Worth: $8.02 Billion
Founded: 1981
Founder: Francis Bernard
CEO: Bernard Charles
Headquarters: Vélizy-Villacoublay, France
Employees: 20,000+ Stuff
Popular Software: 3D design software, 3D Digital Mock-up, and PLM
Industry: Software

As a Fortune 50 large software company, Dassault Systemes is a software developer for 3D product manufacturing, designing, simulation, and more. The company was founded in 1981 and the headquarters is situated in France. Providing 3DEXPERIENCE the company tries to improve the real world by leveraging the virtual world.
Enabling digital continuity, the company optimizes and creates business to business and consumer's products and services. In the very beginning, the company was only into 3D design software along with SolidWorks and CATIA. Later, it added other additional brands. Being both a business model and a system of operations, Dassault Systemes company is famous.
12. Splunk Technology
Country: United States
Net Worth: $5.568 Billion
Founded: October 2003
Founder: Michael Baum, Rob Das, Erik Swan
CEO: Doug Merritt
Headquarters: San Francisco, California, United States
Employees: 7,000+ Stuff
Popular Software: Splunk Cloud, Splunk Enterprise, Splunk Data Stream Processor, IT OPERATIONS, Splunk Infrastructure Monitoring, etc.
Industry: Software

Splunk Technology was founded in 2003 and this San Francisco-based company is now recognized worldwide for its data analysis. With the core 'Data-to-everything', Splunk is a great platform. Here other companies can parse their machine-generated larger data turning them to actionable insight.
The company also provides enhanced navigation, real-time visibility, advanced analytic reporting, and more. The company has a great strategic union with Google. Hence, soon the users of Splunk can apply to their Google cloud. With the annual revenue surpassing two billion USD, Splunk has also generated a great deal of its enterprise value.
13. Workday
Country: United States
Net Worth: $5.96 Billion
Founded: March 2005
Founder: Dave Duffield, Aneel Bhusri
CEO: Chano Fernandez, Aneel Bhusri
Headquarters: Pleasanton, California, United States
Employees: 15,200 Stuff
Popular Software: Financial Management, Spend Management, Analytics and Reporting, Enterprise Planning, etc.
Industry: Software, Cloud computing

In the category of human capital management, Workday has been a great software company since 2005. Breaking the physical server chains the founders Aneel Bhusri and David Duffield tried to put all the energies into a cloud-based platform. Workday is a fruitful collaboration and is also considered a powerhouse in the sector of software enterprise.
Granting control over businesses worldwide over their valuable assets, Workday offers a great platform. They provide services in the financial management system sector and human capital sector. The company secures other company's benefits by getting together all the human resources and payroll systems. To be a growing achiever of one billion USD ARR per quarter, Workday is being massive.
14. HubSpot
Country: United States
Net Worth: $1.29 Billion
Founded: June 2006
Founder: Brian Halligan, Dharmesh Shah
CEO: Yamini Rangan
Headquarters: Cambridge, Massachusetts, United States
Employees: 5,895 Stuff
Popular Software: HubSpot
Industry: Software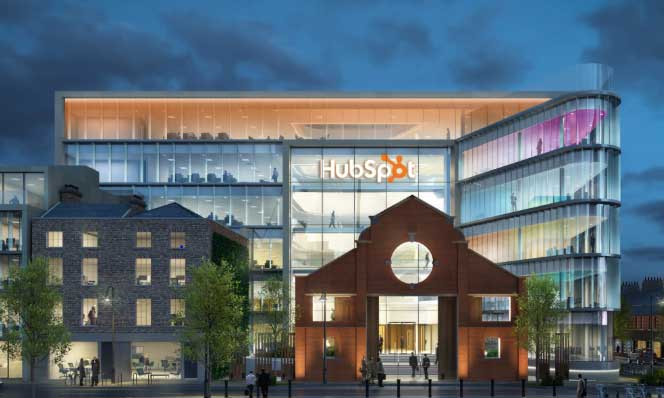 HubSpot is another American developer of software products. Including sales, inbound marketing, and customer services, HubSpot has been serving since 2006. HubSpot is promised to provide service tools for social media marketing, customer relationship management, content management, web analytics, search engine optimization, customer support, chat, and more.
To explain in a sentence, the company is an all-in-one marketing software company. By focusing more on inbound marketing, HubSpot has achieved immense successes. The company is capable of establishing operations by generating a great deal of relatively high-quality and low-cost leads. With an estimated annual revenue of $674.9 million, till now HubSpot has achieved extensive success.
15. BMC Software

Country: United States
Net Worth: $1 Billion
Founded: September 1980
Founder: John J. Moores, Dan Cloer, Scott Boulette
CEO: Ayman Sayed
Headquarters: Houston, Texas, Unites States
Employees: 6,000 Stuff
Popular Software: TrueSight Operations Management, BMC Helix ITSM, BMC Helix Discovery, BMC Helix Remedyforce, BMC Helix Digital Workplace, etc.
Industry: Computer software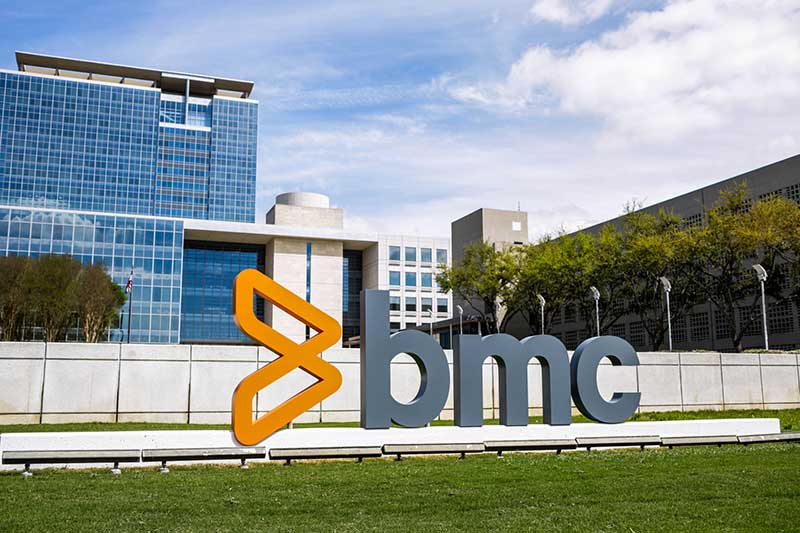 BMC Software is a promising software company that has been giving services for forty years straight. The company provides cloud computing even in remote places. Using the assistance of Remedy Corporation BMC software is improving in the area of software management and data communication. Including Europe, South and North America, Asia, the company has expanded its business policy with many corporations.
The BMC Software company leads to the premises' software products. In 2008, BMC software went under the KKR. Though the market cap of this company wasn't rich at a hundred of million dollars yet, soon it will reach the point with the assistance of publicly trading.
16. Zoho Corporation
Country: India
Net Worth: $1 Billion
Founded: 1996
Founder: Sridhar Vembu, Tony Thomas
CEO: Sridhar Vembu
Headquarters: Chennai, Tamil Nadu, India
Employees: 12,000+ Stuff
Popular Software: Zoho One, Zoho CRM Plus, Zoho Workplace, Zoho Finance Plus, Zoho IT Management, ManageEngine Products
Industry: Software development, Information technology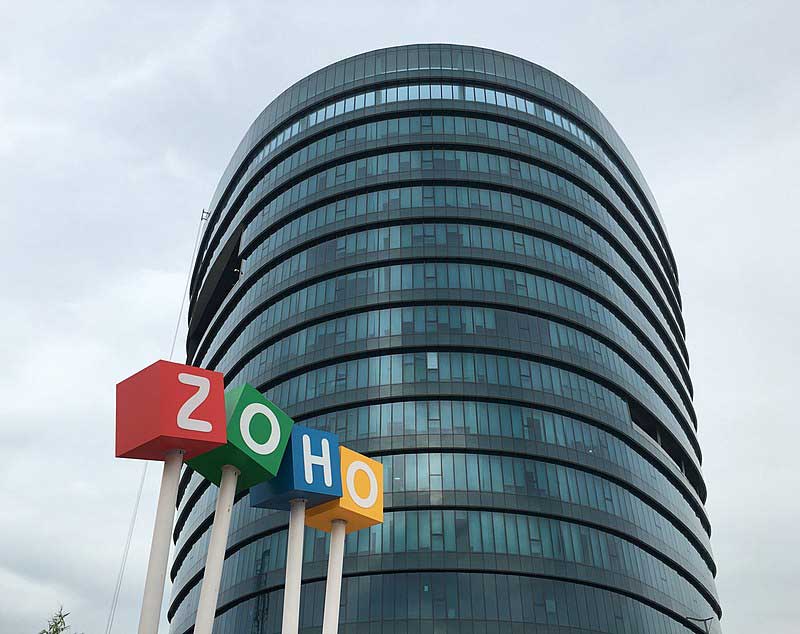 Zoho Corporation is one of India's largest software development companies headquartered in Chennai, India. Since 1996, the company has been providing its services on web-related business tools. The company has some signature sectors to look at. It includes the information technology, management platforms of the internet of things, online office suite, and all.
Bringing together marketing, sales, human resources, and inventory management into one CRM solution, the company has a great influence. For handling large scale businesses, Zoho Corporation has been a great tool. Zoho is serving over almost 50 million customers. Also, it is amazing to know the fact that Zoho has freed its subscriptions during this Covid-19 pandemic.
17. Zendesk
Country: United States
Net Worth: $1.96 Billion
Founded: 2007
Founder: Mikkel Svane, Morten Primdahl, Alex Aghassipour
CEO: Mikkel Svane
Headquarters: San Francisco, California, United States
Employees: 5,860 Stuff
Popular Software: MaestroQA, Hide Ticket Fields, Notify, Help Desk Migration, Quickie PLUS, etc.
Industry: Software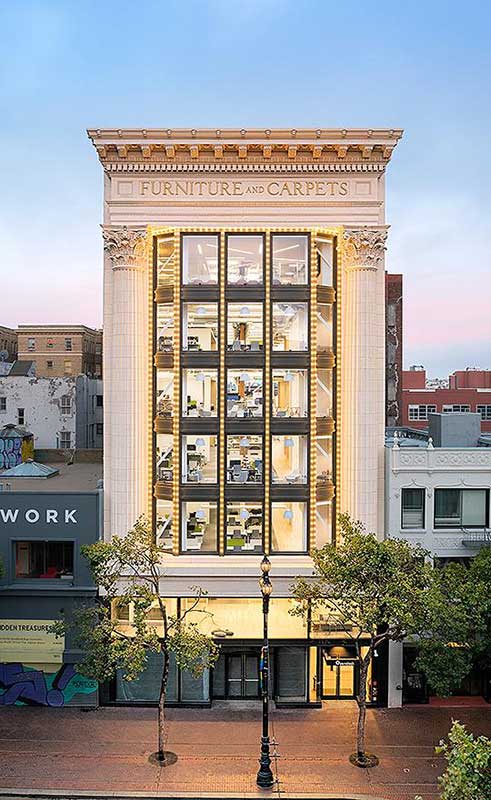 The customer service software company Zendesk is an American Company. It was founded in 2007 and headquartered in San Francisco. For improving customer relationships, the company designs and develops software. It is a CRM company that encourages its employees to grow more and innovate more.
Zendesk is one of the most powerful and flexible software development companies that have the capability of meeting the needs of any scale of large businesses. With over 3570 employees and annual revenue (2019) of up to $816 million, Zendesk is highly dedicated to its customers.
18. PagerDuty
Country: United States
Net Worth: $800 Million
Founded: 2009
Founder: Alex Solomon, Andrew Miklas, Baskar Puvanathasan
CEO: Jennifer Tejada
Headquarters: San Francisco, California, United States
Employees: 950 Stuff
Popular Software: PagerDuty
Industry: Information technology, Incident management, Information technology operations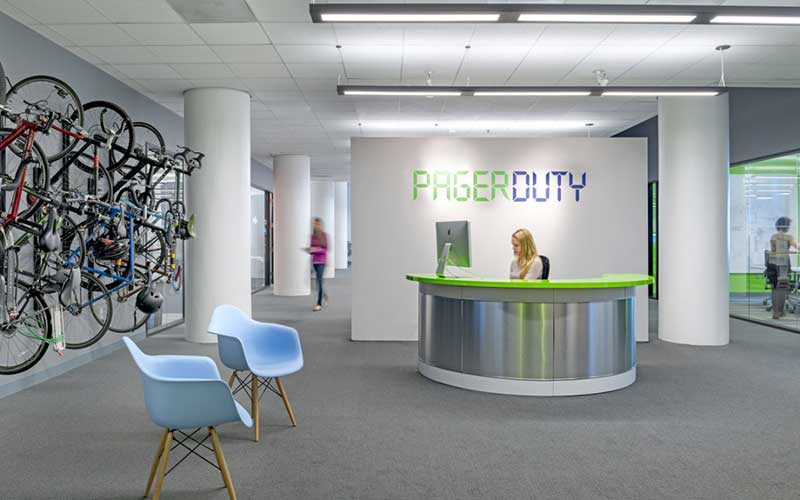 PagerDuty is founded in the soil of America. The brand has specialized in the development of software products including escalating android apps and Windows update jobs since 2009. The journey started a very short time ago and the company is counting millions of dollars in the list of market capital. The possibilities of integrating the software become high at this.
The initial investment of this company was 1.9 million dollars. By 2018, the PagerDuty company took the credit for raising 170 dollars. The short success leads the company to spread over other companies including Vodafone, Clover Network, and so on. In 2019, the company reached its finest peak and caught its attention globally.
19. Remedy Corporation
Country: United States
Net Worth: $500 Million
Founded: 1990
Founder: Larry Garlick
CEO: Larry Garlick
Headquarters: Bayshore Parkway, Mountain View, California, United States
Employees: 800 Stuff
Popular Software: TrueSight Operations Management, BMC Helix ITSM, BMC Helix Discovery, BMC Helix Remedyforce, BMC Helix Digital Workplace, etc.
Industry: Software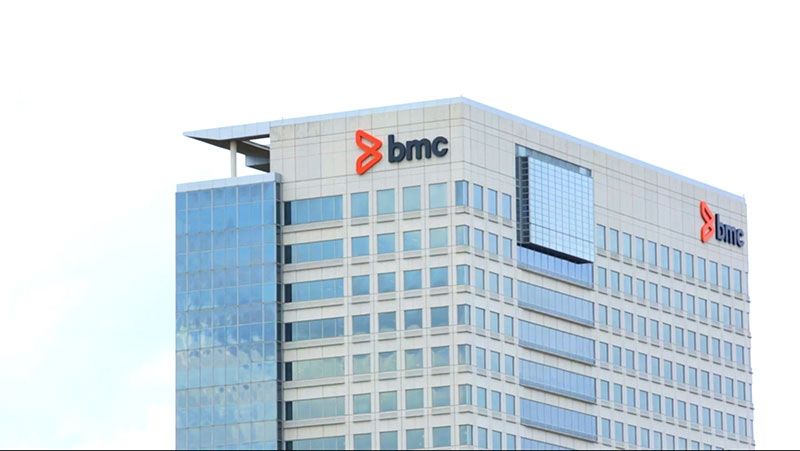 Remedy Corporation is a famous 19th century company that is required to develop database software projects and other mobile applications. As an ITSM, Remedy Corporation is considered the most ancient software manufacturer. The company later was sold to Peregine Systems after the 10th anniversary. Later, the company faced many ups and downs due to its irresponsibility.
It didn't take much time to re-conciliate the position as an American software company. Remedy Corporation became the core of the market after the BMC Software collaboration. The company still works in the unit of managing software projects.
20. SolarWinds
Country: United States
Net Worth: $2.5 Billion
Founded: 1999
Founder: Donald Yonce, David Yonce
CEO: Sudhakar Ramakrishna
Headquarters: Austin, Texas, United States
Employees: 2,147 Stuff
Popular Software: Network Management, Systems Management, IT Security, Database Management, IT Service Management, Application Management
Industry: Software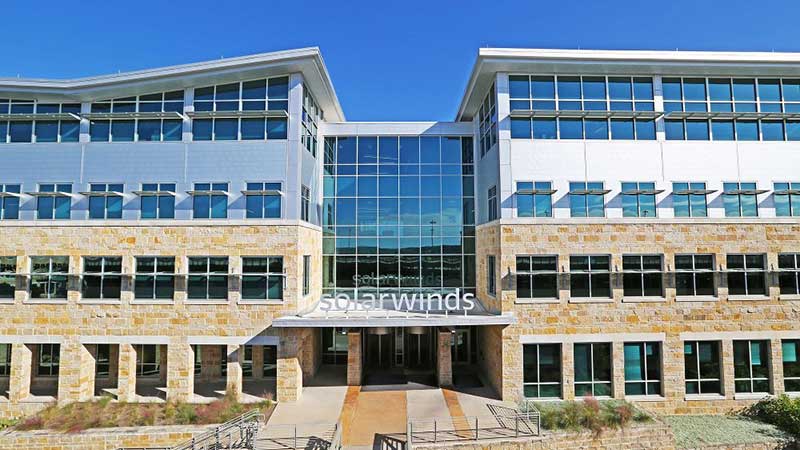 To develop software infrastructure, SolarWinds started its journey 21 years ago. The company has bought many other corporations to run their business at full speed till 2018. They help SolarWinds to build software Pingdom, important apps, and so on. The company didn't open their public trade until 2009. Later on, it closed the trade and resumed in 2018.
The Trace Route was their first invention as a software-prioritized company. Though the company opened as a public trade, it dealt with other unnamed companies to become a private company in recent years. However, SolarWinds raises their reputation greatly by providing employment to many people.
21. Pegasystems
Country: United States
Net Worth: $1.2 Billion
Founded: 1983
Founder: Alan Trefler
CEO: Alan Trefler
Headquarters: Cambridge, Massachusetts, United States
Employees: 6,133 Stuff
Popular Software: Marketing, Customer Decision Hub, Financial Services, Insurance, Insurance, Manufacturing & High-Tech, etc.
Industry: Software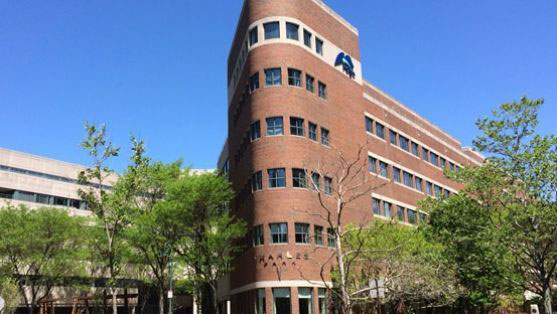 Pegasystems, with its huge progression, has been running the software business since 1983. Before the year 1996, the company was a private corporation. Later on, it joined the subsidiary companies including Meshlabs and Chordiant. It started its publicly traded and rich market cap of 6.9 million dollars. For minimizing data loads, Pegasystems worked seriously on making software.
Keeping Trefler as the role model, the company initiated its business. The company still has to compensate for some areas of fatal trading policy. In 1996, Pegasystems decided to trade publicly and till now they are convincing enough.
22. Atlassian
Country: Australia
Net Worth: $2.60 Billion
Founded: 2002
Founder: Mike Cannon-Brookes, Scott Farquhar
CEO: Mike Cannon-Brookes, Scott Farquhar
Headquarters: Sydney, Australia
Employees: 6,433 Stuff
Popular Software: Atlassian, Jira Software, Jira Align, Confluence
Industry: Software

This is a software company from Australia that develops products for project managers and software developers. The company was founded in 2002 and headquartered in Sydney. JIRA is its flagship product that is a tool for bug tracking and project management. Including Tesla and NASA along with thousands of organizations are using this tool.
Also, the company provides some other products like Hipchat, Stride, Confluence, Bamboo, Trello, Sourcetree, JIRA Align, and more. The company generates annual revenue of $1.61 million for this year. Overall, Atlassian never compromises with their products and always serves the best product to their customers.
23. Cherwell Software
Country: United States
Net Worth: $600 Million
Founded: 2004
Founder: Vance Brown, Arlen S. Feldman, Timothy G. Pfeifer
CEO: Sam Gilliland
Headquarters: Colorado Springs, CO, United States
Employees: 1k Stuff
Popular Software: IT Service Management, IT Asset Management, Enterprise Service Management, Facilities Management, HR Service Management, Project & Portfolio Management, Security Management
Industry: Enterprise software

This is also an American Technology company that serves IT management software. This is a privately held company and first established in 2004. Cherwell is a comprehensive platform where all your business needs can meet.
All kinds of supporting tasks and process workflows are improved through the company. Along with the increase of employee productivity, the company also helps in improving the efficiency of IT related staff.
24. SurveyMonkey
Country: United States
Net Worth: $585.45 Million
Founded: 1999
Founder: Ryan Finley, Chris Finley
CEO: Zander Lurie
Headquarters: One Curiosity Way, San Mateo, CA, United States
Employees: 1,600 Stuff
Popular Software: SurveyMonkey, Enterprise, Integrations & Plug-ins, CX, etc.
Industry: SAAS / Online survey services

SurveyMonkey is a cloud-based software as a service company working on online survey development. The software company was founded in 1999 by Chris Finley and Ryan Finley. Among the products the company serves are the suite of back-end programs and surveys.
The company made its biggest move in the year 2018 through its first appearance on the NASDAQ exchange. On the first day of its trading, SurveyMonkey rose 43% and that was a great deal. Its generated revenue is $233.5 million and now the company provides services towards more than 25,000,000 users.
25. ActiveCampaign
Country: United States
Net Worth: $200 Million
Founded: 2003
Founder: Jason VandeBoom
CEO: Jason VandeBoom
Headquarters: Chicago, Illinois, United States
Employees: 1,000+ Stuff
Popular Software: ActiveCampaign
Industry: Software

It is also a cloud software platform and was founded in 2003. The company provides services to small to mid-sized businesses. ActiveCampaign provides software for CXA (customer Experience Automation) that also includes marketing automation, email automation, CRM categories, and sales automation.
This year the company has generated revenue of 90 million USD. Though in the beginning, the company started as a consulting firm, later it has grown superfast. With over 90,000 clients the company is still growing.
26. ADP
Country: United States
Net Worth: $33.42 Billion
Founded: 1949
Founder: Henry Taub
CEO: Carlos A. Rodriguez
Headquarters: Roseland, New Jersey, United States
Employees: 58,000 Stuff
Popular Software: RUN Powered by ADP, ADP TotalSource, ADP Workforce Now, ADP® Next Gen HCM, ADP Vantage HCM, ADP Enterprise HR, ADP Comprehensive Services
Industry: Business services

ADP is a very old company that started launching software products at the end of the 19th century. This American company was built to process the manual payroll initially. The company officially started to provide service to the market in 1957.
The technical machines began to get improved in 1961. The company later got many offers from different companies to become their subsidiaries. Gradually, the company achieved many smart propositions and made the best use of them. In 2017, the ADP company got the biggest platform of software to show their real collections. From earning a Global Cash Card to receiving WorkMarket, ADP is determined to be successful.
#Top 10 Best Software Companies in the World 2023
Microsoft – Country: United States
Oracle – Country: United States
Adobe Inc. – Country: United States
IBM – Country: United States
SAP – Country: Germany
Salesforce – Country: United States
VMware – Country: United States
Intuit – Country: United States
ServiceNow – Country: United States
Zoom Video Communications – Country: United States