Let's choose the best scanner brand in the world in 2024 for your quality output.
Nowadays so many high performing and low-priced scanners are available in the market. And branded scanners may cost you more with the same performance.
So which one should you choose? I strongly recommend choosing the best scanner brand when taking a buying decision.
Because the low-cost glitters do not shire for long. On the other hand, a standard scanner from a top company will provide you the same performance after years of services.
Here is the best scanner brands in the world in 2024 with company ranking
01. Canon
Brand Country: Japan
Company Net Worth: $18.87 Billion
Founded: 10 August 1937
Founder: Goro Yoshida, Saburo Uchida, Takeo Maeda
CEO: Fujio Mitarai
Products: Scanners, Printers, SLR cameras, Still cameras, Photocopiers, Digital cameras, Camcorders, Lenses, LCDs
Employees: 197,673 People
Headquarters: Ota, Tokyo, Japan
Canon is the best scanner brand in the world 2024. When it comes to scanners Canon dominates the market. They offer the best value for money products and never compromise with quality. 
The LiDE flatbed scanner series are a perfect addition to any home or office computer desk setup. They're light, compact, portable, easy to set up and low on the price range.
Perfect for any A4 size or smaller document or photograph with their 48bit RGB HD resolution. The 9000F MKII is a pro photo flatbed scanner with old school CCD sensors that brings out vivid colors.
02. Epson
Brand Country: Japan
Company Net Worth: $10 Billion
Founded: May 1942
Owner: Seiko Group
CEO: Seiji Hanaoka
Products: Information-related equipment, Electronic devices, Precision products
Employees: 67,605 People
Headquarters: Suwa, Nagano, Japan, (Officially registered in Shinjuku, Tokyo)

Epson is also the best scanner company in the world in 2024. Epson leads the market when it comes to the best photo scanners. Epson offers both low to mid-range desktop and portable scanners. 
The Epson FastFoto FF-680W sheet-feed desktop document scanner has been reviewed to be the best bulk snapshot scanner. Next to Canon, Epson offers the best deals for flatbed document scanners with their Perfection V series.
The V39 comes with searchable PDF and editable text format capabilities. Epson scanners come with an easy to set up software CD included.
03. Fujitsu
Brand Country: Japan
Company Net Worth: $12.85 Billion
Founded: June 20, 1935
Founder: Masami Yamamoto
CEO: Masami Yamamoto
Products: Scanners, Cloud computing, Servers, Supercomputers, Storage, Software, etc.
Employees: 126,400 People
Headquarters: Shiodome City Center, Minato, Tokyo, Japan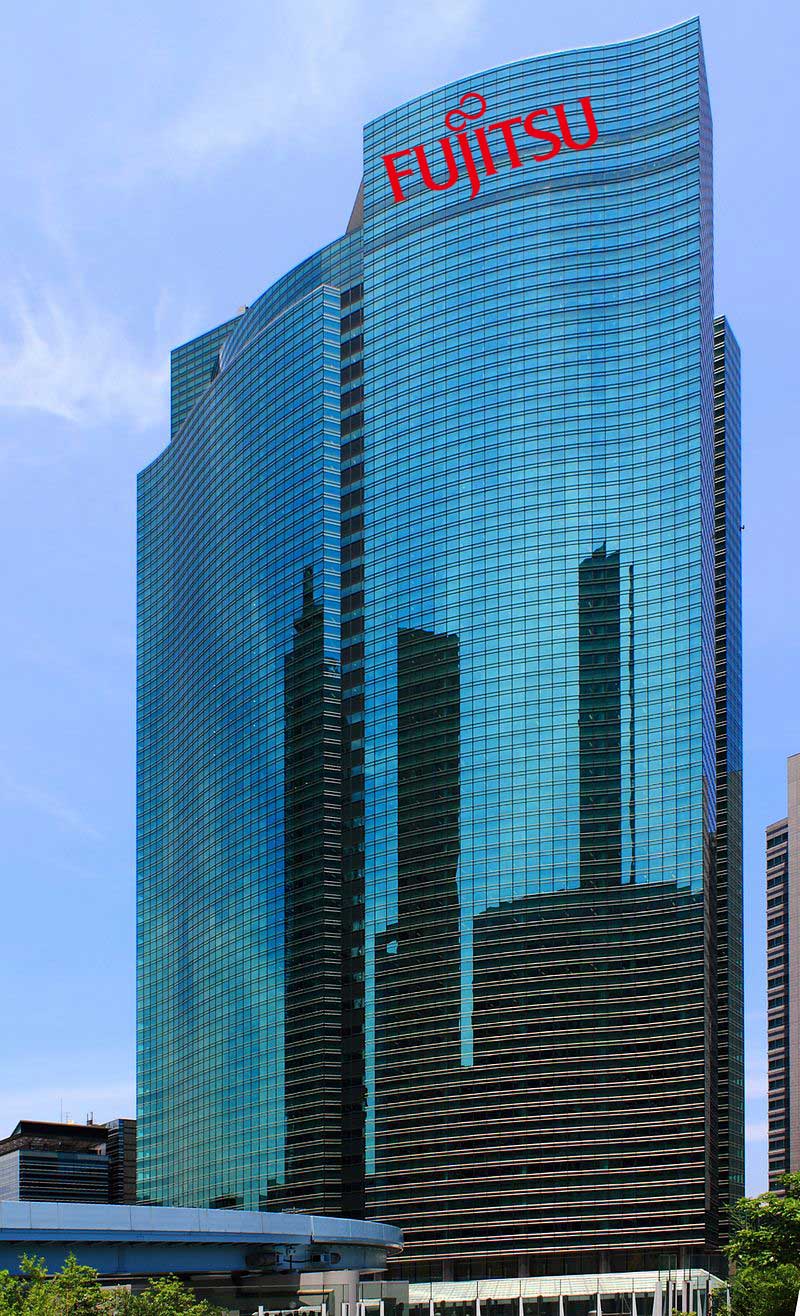 Fujitsu is a trusted manufacturer of many award-winning digital technology, and they're not far behind in the race when it comes to scanners. Fujitsu is a top class scanner brand.
In recent years they've launched various OS platform software compatible scanners that are fast and easy to use. The fi-7160 from Fujitsu is a desktop document imaging scanner with ultrasonic multi feed capabilities.
For something on the low-end price range, the ScanSnap ix1500 with 600dpi optical resolution, sleek design and mobile device compatibility can be a good choice.
04. HP
Brand Country: United States
Company Net Worth: $36.96 Billion
Founded: 1 Jan 1939
Founders: David Packard and Bill Hewlett
CEO: Dion Weisler
Products: Printers, HP Software products, Digital Cameras, Tablet computers, Personal desktops, etc.
Employees: 51,000 People
Headquarters: Palo Alto, California, United States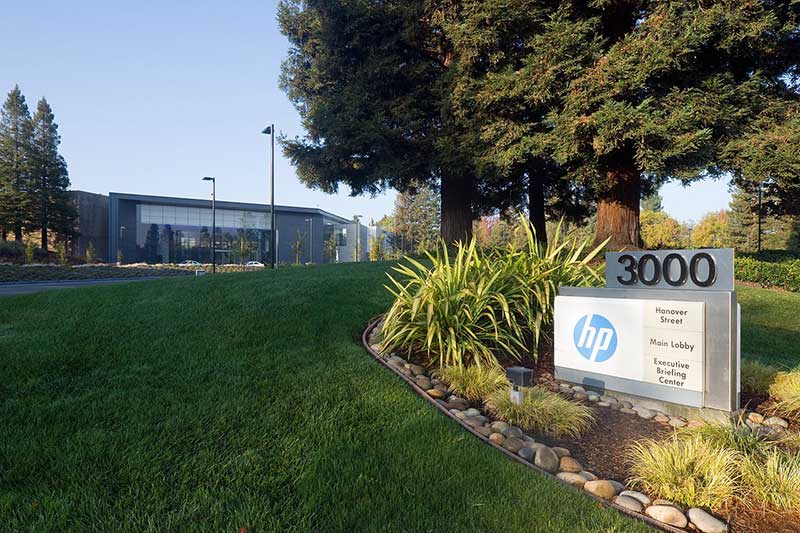 HP is one of the best scanner brands in the market till 2024. For decades HP has been a trusted household name when it comes to computer technology, and they don't disappoint when it comes to scanners. 
HP offers a variety of printer scanners suited for different purposes with essential modern features like crisp scans, fast color printings, touchscreen controls and wireless capabilities.
HP OfficeJet Pro 8710 inkjet is an all-in-one printer, scanner, copier, and fax machine that can be accessed via your mobile devices with wireless connection. The HP EnvyPro 7855 is an affordable printer scanner suited best for home use.
05. Brother Industries
Brand Country: Japan
Company Net Worth: $4.66 Billion
Founded: 1908
Founder: Kanekichi Yasui
CEO: Yoshihiro Yasui
Products: Computer printers, Multi-function printers, Desktop computers, Fax machines, Industrial sewing machines, Typewriters
Employees: 35,093 People
Headquarters: Nagoya, Aichi, Japan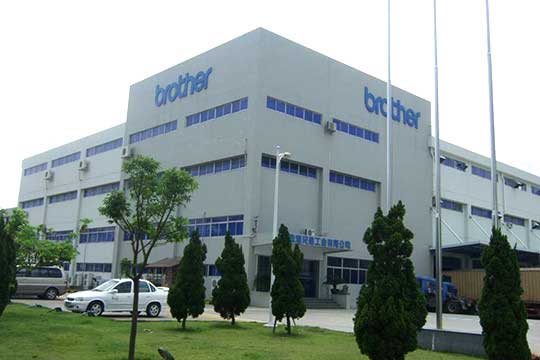 Brother Industries offers desktop and portable scanners that can be the perfect addition for home or small office setups. Brother Industries is also a reliable and top class scanner producing company.
With the help of their top of the line products Brother Industries offers superior technology that increases productivity and improves workflow.
The ADS2200 is a small but powerful hi-speed desktop scanner printer that can work with multiple input devices. Another one from Brother is the DS-940DW mobile scanner that is one of a kind to its lightweight smart features, fast and accurate scanning and easy to use software.
06. KeyScan
Brand Country: United States
Company Net Worth: $100 Million
Founded: 2004
Founder: John Dyall
CEO: John Dyall
Products: Scanner, Network-attached Storage, Keyboards, Servers, document management, Storage, Servers, UBUNTU, Back-up, and i7
Employees: 50+ People
Headquarters: Jersey City, NJ, United States

KeyScan is a popular and one of the best scanner companies in the world till 2024. Keyscan brings you their revolutionary keyboard scanners to save space, time, money and increase work efficiency. 
The KeyScan KS810P is a sheet-feed multipurpose imaging keyboard scanner that features easy no-touch scanning. This keyboard scanner can be auto activated just by inserting a document or plastic cards and easily attached to an email as PDF, DOC, or JPG format with just one click.
This affordable piece of technology has been deemed a must-have tool by reviewers for paperless offices.
07. Lexmark
Brand Country: United States
Company Net Worth: $2.35 Billion
Founded: March 27, 1991
Owner: Apex (51%), PAG Asia Capital (43%), Legend Holdings (6%)
CEO: Allen Waugerman
Products: Printers, Business process management, Document management system, Enterprise Content Management, Managed Print Services, Enterprise output management, etc.
Employees: 9,000 People
Headquarters: Lexington, Kentucky, United States

Lexmark Industries has been manufacturing digital technology for over two decades and is a trusted brand worldwide for many working professionals.
They promise high maximum scan and print volume rating along with up to 6 years of warranty. Lexmark offers a series of excellent quality printer scanners that are relatively fast and offer terrific print quality.
Their latest product the MB2236adw scanner printer offers monochrome laser and integrated duplex prints. For a more expandable version, check out the MC3426 with its highly capable color laser AIO.
08. Microtek
Brand Country: Taiwan
Company Net Worth: $1.1 Billion
Founded: October 23, 1980
Founder: Bobo Wang
CEO: Bobo Wang
Products: Scanners, digital imaging, medical imaging, LCDs
Employees: 897 People
Headquarters: Hsinchu Science and Industrial Park, Hsinchu, Taiwan

Microtek brings you a lineup of professional flatbed scanners with CCD sensors. Microtek scanners come with their patented E.D.I.T. glassless scanning for both reflective and transparent documents.
They also offer industrial grade large dimensional scanners at a comparatively lower price than their competitors on the market. Their ScanMaker i900 has a 9 out of 10 satisfied user rating when it comes to performance.
While Microtek scanners do tend to take up a little more space than that of other brands, they cover the gap with build quality.
09. Mustek Systems
Brand Country: Taiwan
Company Net Worth: $500 Million
Founded: October 1988
Founder: David Kan
CEO: David Kan
Products: Image scanners, digital cameras, video equipment, DVD players, notebooks
Employees: 600 People
Headquarters: Hsinchu, Taiwan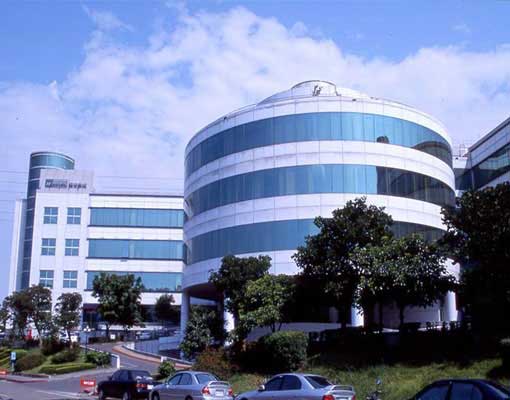 Mustek Systems is a standard scanner producing company in 2024. Mustek Systems brings you top of the line hi-tech scanners that fit well with demanding fast-paced office environments. 
Mustek is in high demand especially for their visionary flatbed scanner that features comprehensive OCR and image editing software. Their most recent product the ScanExpress A3 2400S flatbed scanner has caught attention with its 48bit color and hi-resolution imaging capability that scans from ID cards to legal documents perfectly.
Another noteworthy product of theirs is the A3 1200S that offers less color depth, but is more budget friendly.
10. Ricoh
Brand Country: Japan
Company Net Worth: $5 Billion (estimate)
Founded: February 6, 1936
Founder: Riken
CEO: Yoshinori Yamashita
Products: Copiers (such as plain paper copiers (PPCs)), printers (multi-functional printers (MFPs), laser printers and GELJET printers), production printing products and facsimile machines.
Employees: 90,141 People
Headquarters: Ota, Tokyo, Japan

Ricoh is a very popular top type scanner company who produces nice types of scanners on a very affordable budget.
If you're looking for a professional multifunctional scanner printer, Ricoh has to offer a variety of products from low to high range budget.
In addition to high speed color scanning, Ricoh scanner printers also come with conventional auto feed document technology, and duplex imaging. The Latest is line is their SP 330SFN monochrome all in one laser desktop printer scanner with easy to install software. The SP series is a lineup of wireless multi functioning products that works as printer, scanner, copier and fax machine.
11. Xerox
Brand Country: United States
Company Net Worth: $8.78 Billion
Founded: April 18, 1906
Founder: Joseph C. Wilson, Chester Carlson
CEO: John Visentin
Products: Office printers, production printers & digital presses, multi-function printers, wide format printers, projectors, scanners copiers, and other office equipment
Employees: 23,300 People
Headquarters: Norwalk, Connecticut, United States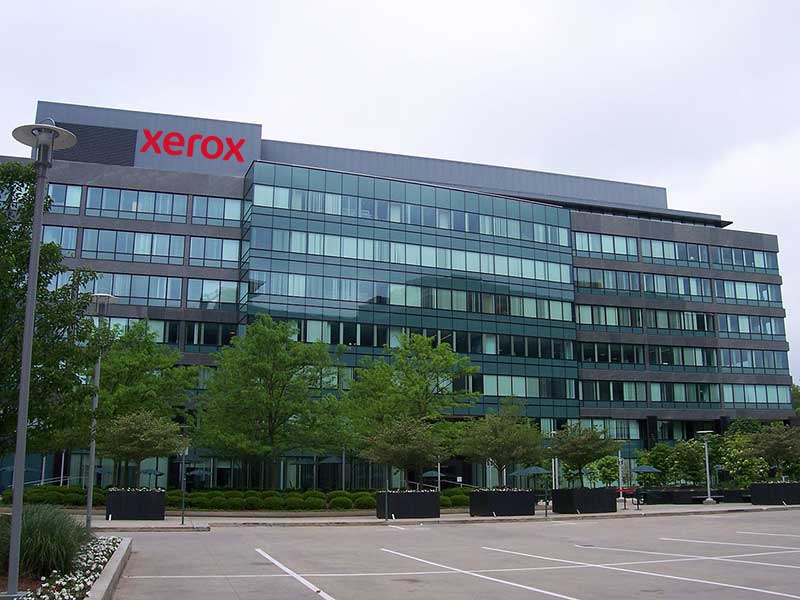 Xerox offers a lineup of flatbed, desktop and portable scanners that sets perfectly in any home or office computer setup. They manufacture budget friendly hi-speed USB printer scanners bundled with easy to set up software.
Xerox W110 may be a little higher on the budget list, but this revolutionary product has an up to 240 ppm scan and print capability. The duplex combo scanner from Xerox is a professional grade flatbed scanner that operates on VA Image Enhancing Technology that saves space and improves efficiency.
12. Umax
Brand Country: Taiwan
Company Net Worth: $1 Billion
Founded: 1987
Founder: Rondell Fletcher
CEO: Rondell Fletcher
Products: scanners, printers, software, peripherals
Employees: 60+ People
Headquarters: Taiwan
Parent Organization: Radius

Other than flatbed document scanners, Umax dominates the market with their ultra hi-tech 3D scanners. The Umax handheld 3D scanners are something of a marvel and are recommended by many professionals who require them in their fields.
They aren't behind in the game when it comes to flatbed photo scanners either. Umax offers Astra 5600 featuring color correction and text enhancing technology at a comparatively lower price. For a newer model with more options, check out the Astra 8600 that can scan almost any surface.
13. Avision Inc.
Brand Country: Taiwan
Company Net Worth: $1 Billion
Founded: April 1991
Founder: Stas Mozolyuk
CEO: Joe Orednick
Products: Image scanners and multifunction printers
Employees: 2,000 People
Headquarters: R.O.C., Hsinchu, Taiwan

Avision always aspires to meet the business standard with their products and services. With their new lineup, Avision offers several series of document and multifunctional scanners with high speed scanning and printing capabilities.
While they have a number of flatbed and portable scanners, their most sought after products are the high speed desktop printer scanners from AV series. The AV320E2+ delivers fast scan rates of 160 images per minute and supports pages up to 3 meters long. The AV176U provides a similar experience but at a lower price.
14. Plustek
Brand Country: Taiwan
Company Net Worth: $1 Billion
Founded: 7 June 1986
Founder: Guido Zorzoli
CEO: Guido Zorzoli
Products: Image scanners
Employees: 110 People
Headquarters: Taipei, Taiwan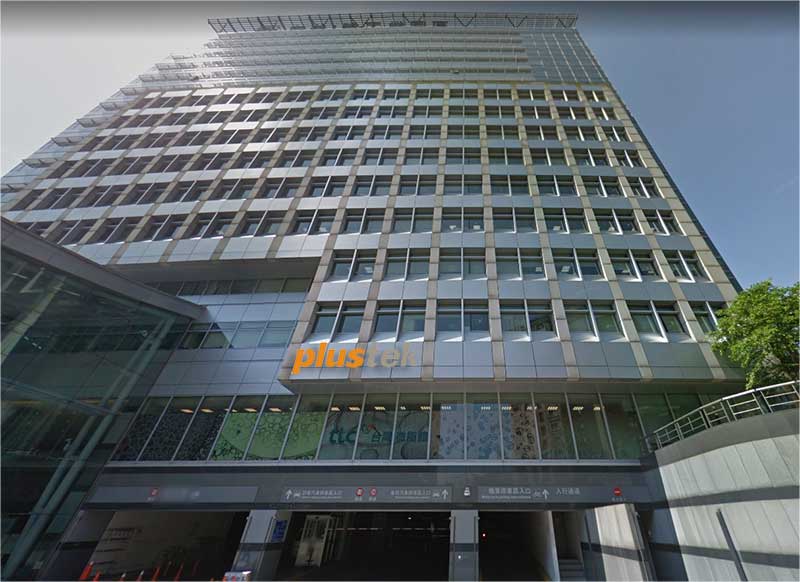 For smart, compact and capable scanners for your work space look no further than Plustek. With extreme positive reviews from satisfied customers, Plustek is a top competitive brand when it comes to scanners and other computer accessories.
The Plustek 8200i Ai features 48bit color depth with built in color calibration, integrated dust and scratch remover and programmable 1 touch scan buttons. Plustek also offers advanced scanners for developing films. OpticFilm 135 comes pre-installed with easy to use software and auto advancing film trays.
15. Visioneer
Brand Country: United States
Company Net Worth: $500 Million
Founded: March 1992
Founder: Pierre-Alain Cotte
CEO: Pierre-Alain Cotte
Products: Scanning, Onsite Scanning Support, Scanning & Document Management Services, Scanner Rentals, Digital Transformation, and Document Capture
Employees: 200+ People
Headquarters: Pleasanton, CA, United States
Parent Organization: Primax Electronics Ltd.

For more than two decades Visioneer has been manufacturing a versatile series of scanners made for specific fields. They have FDA compliant healthcare scanners for medical fields and TAA compliant scanners for government offices.
Visioneer also offers scanners for finance and service centers to help turn any document into digital copies. The Visioneer 7800 is an affordable flatbed fast photo scanner that's lightweight and compact. For bulk scanning, Visioneer offers a quick functioning Patriot H80 with 88 page per minute scanning speed.
#Top 10 Best Scanner Brands 2024 in the World
Canon – Brand Country: Japan
Epson – Brand Country: Japan
Fujitsu – Brand Country: Japan
HP – Brand Country: United States
Brother Industries – Brand Country: Japan
KeyScan – Brand Country: United States
Lexmark – Brand Country: United States
Microtek – Brand Country: Taiwan
Mustek Systems – Brand Country: Taiwan
Ricoh – Brand Country: Japan