The straight-up answer to that is No, not all micro USB cables are the same. While some smartphones now use the USB Type-C, micro USB ports on mobile devices and they are very common. But that does not mean that all the micro USB cables are created the same.
The reason for that verifies depending on various factors. Even if the port looks the same, they may carry different voltages of power, and using the wrong one may lead to potential harm to your electronic devices.
So, just because the size fits, we shouldn't be picking any cables for our mobile devices.
Are all Micro USB Chargers the Same?
All micro USB chargers are not the same. It is highly recommended to use the built-in chargers and cables that come with the mobile phone and other electronic devices. Just to make it clear that an Apple charger of 5V – 1A is totally different from another brand's 5V – 1A. So the voltage, ampere, and watts can be different according to the manufacturer.
Are micro usb cables all the same?
All the micro USB cables are not the same also all the USB cables are not the micro USB cables. A USB cable is a USB connector and there are 04 versions of micro USB connectors. They are USB 2.0 Type-A, USB 2.0 Type-B, USB 3.0 Type-B, USB 3.0 Type-C.
There is another type of micro USB connector called Lightning cable introduced by Apple. The Apple lightning cable consists of USB version 3.1 and the speed is higher than the 3.0 versions. USB 3.0 has a maximum data transfer speed of 625 Mbps whereas the USB 3.1 has 10 Gbps maximum data transfer speed. However, the Apple lightning cable works with all versions of USB like USB2.0, USB3.0, USB3.1, USB3.2, etc.
What Makes them Different?
Micro USB can be used in various ways, other than charging your phone, it also allows you to transfer data via computer, or even straight to a flash drive. But depending on its type, some cable performs better than others.

Although most USB cables follow a standardized voltage system, you might have noticed how some cables allow your phones to charge faster than others. Even continuous use of the same cable may lead to a decline in its capability. The material used for the cable also plays a role in this factor. So in a way, the more money you spend on it, the better ones you'll get.
Why are they Made Different?
Depending on the manufacturing company Micro USB cables might vary slightly. It is always recommended to use a cable by the same manufacturer that your device is from. While it is standard for micro USB cables to conduct 5v amps, due to the use of different materials it might not always be the same. Also, note that the standard volt conduct is not the same in different countries.
It is noteworthy that cables that are exclusively made for charging a device have limited current conduct to make sure it charges faster. That is why a 2.1 amp device won't charge properly with a 1 amp cable.
Which Micro USB Cables to Pick
Which Micro USB cable is best for you might also depend on the type of battery in your device. It's better to use the charger coming with the device. The most recent mobile devices use Li-ion type batteries that prevent overheating better. It also supports faster-charging capabilities. If your micro USB cable isn't capable of conducting recommended voltage required to charge your device, it will charge slowly.

It is also important to keep in mind that not all micro USB cable has EMI shielding. It is usually found in big-name brands such as Apple, Sony, etc. The terminals in the expensive cables are usually made of better metallic substances that are less prone to rusting.
How Modern Charging Cables Work
As mentioned before, some cables are specifically made for charging and do not support data transfer. However, just because it charges fast, does not mean it's proper for your device. There are three stages of charging.
Bulk Stage, where a fairly large amount of voltage is poured into the battery.
Absorption stage, when the battery is about 80% full, the charger drops the amp but maintains a certain level of incoming current.
Float stage, where the charger drops the amp even more than the device becomes fully charged, to ensure that the battery won't overheat with too much current.
#Types of Micro USB Cables (04 Types)
Let's have a detail explanation of all the micro USB cables till date introduced by the modern technology. There are four types of micro USB cables we have seen from the beginning to 2024.
USB 2.0: Micro-A

Micro-A USB cables are used for devices like digital cameras or GPS units and are smaller in shape compared to Mini-B USB. It supports a transfer rate of 480 megabytes per second. Many people mistakes to think that the Micro-A was first introduced by USB 1.0 or USB 1.1. But no, the Micro-A was first introduced by USB 2.0.
USB 2.0: Micro-B

Micro-B USB is the most widely used USB for mobile devices, mostly cell phones. It supports an OTG feature which is very convenient for file transferring. The transfer speed rate is similar to Micro-A type cables (480 Mbps).
USB 3.0: Micro-B

The USB 3.0 Type Micro-B will not work with the backward versions of USB called 2.0 and 1.1. It has a huge data transfer speed with the power carrying cable. It has a combination of data transfer cable and power cable and it is called the super speed USB connector. It has a 05 Gbps data transfer speed.
USB 3.1: Micro-C

Most of the micro USB cables Type-C are built with USB second-generation 3.1 standards and the data transmission rate is 10 Gbps. It also works well in USB 3.0. Micro-C USB supports super-speed data and power transfer. It is somewhat similar to micro-B but has more wires due to the added pin group on the side.

Does Using Different Cables Cause Harm?
Long term use of incompatible USB cable may lead to battery damage. And low-quality cables cause nothing but hassle whether it's data transfer or power conduct. But there is little to no risk of making your battery explode if that is your main concern.
The problem with picking a cheap cable that's incompatible with the adapter is that the USB may not let the adapter control the voltage conducted which eventually leads to battery damage. Using a compatible cable helps you preserve your device's battery life and gives you fast data transferring experience.
#Types of USB Connectors
There are 03 types of USB connectors and they are USB 1.1, USB 2.0, USB 3.0. The updated generations of USB versions comes with different features and the data transmission speed is the most important features among them.
USB Connector 1.1

USB 1.1 was first released in 1998 and widely known as Full Speed USB. It was a very slow type of USB connector and the data transmission speed was 1.5 to 12 Mbps.
USB Connector 2.0

USB 1.1 was first released in April 2000 and it was faster than the USB 1.1 connector. The maximum speed of USB 2.0 is 480 Mbps. It was more reliable than the 1.1 connectors.
USB Connector 3.0

USB 3.0 was first introduced in November 2008 and widely popular as SuperSpeed USB. This is a new technology and the latest multi-dimensional technologies support these USB 3.0 connectors. The maximum data transmission speed of USB 3.0 is 625 Mbps. The USB3.1 has a data transfer rate of 10 Gbps and the USB3.2 has 20 Gbps of the data transmission rate.
#Types of USB Connector 2.0
There are 04 types of USB 2.0 connectors and they are Type-A, Type-B, Type-B Mini, Type-B Micro. So the micro USB cables that we know are the USB 2.0 Type-B Micro. It is widely popular as the micro USB cables. The micro USB cable which is the version of USB 2.0 has a maximum data transfer speed of 480 Mbps. On the other hand, the micro USB cable of the USB version 3.0 has a maximum data transfer speed of 625 Mbps. That is why you can easily understand that all the micro USB cables are not the same.
USB 2.0 Connectors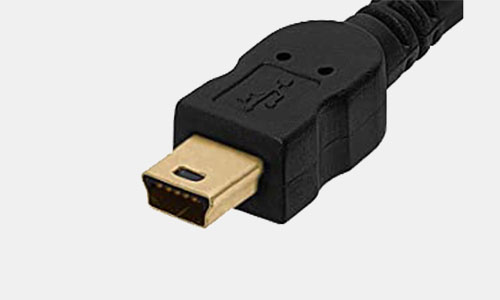 USB 2.0 Posts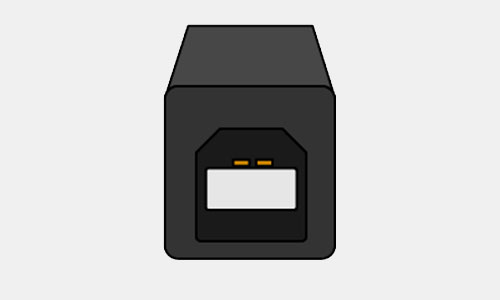 #Types of USB Connector 3.0
There are 05 types of USB 3.0 connectors and they are USB 3.0 Type-A, Type-B, Type-B Micro, Type-C, and Lightning Cable. Lightning cable was first introduced by Apple which is especially the USB 3.1 versions of connectors. We know USB 3.0 has a maximum data transfer speed of 625 Mbps whereas the USB 3.1 has a maximum data transfer speed of 10 Gbps. So the USB 3.1 is faster and the micro USB Type-C has a huge reputation in this speedy market.
USB 3.0 Connectors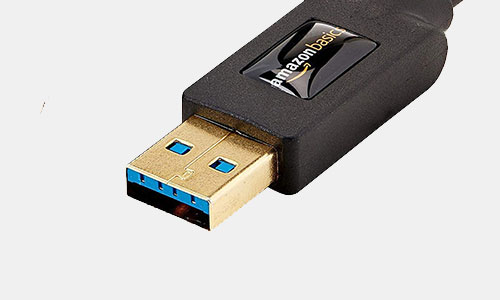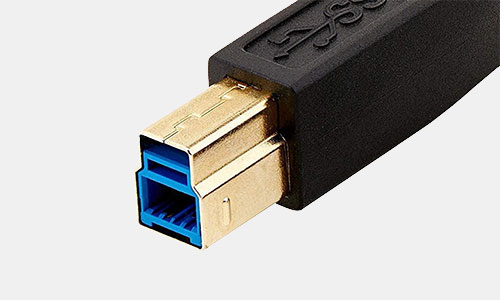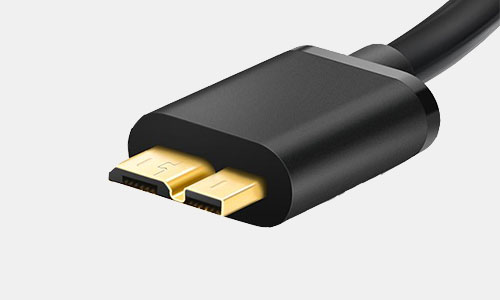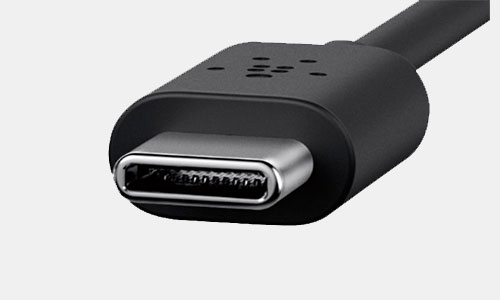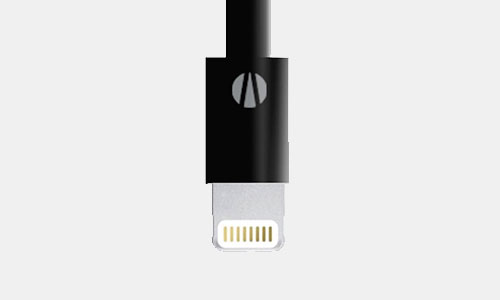 USB 3.0 Ports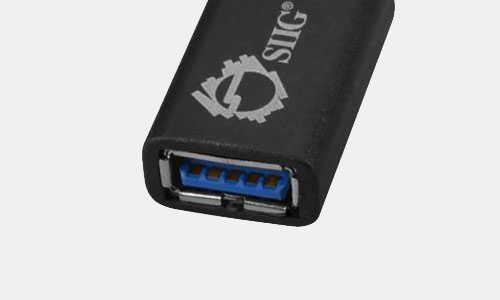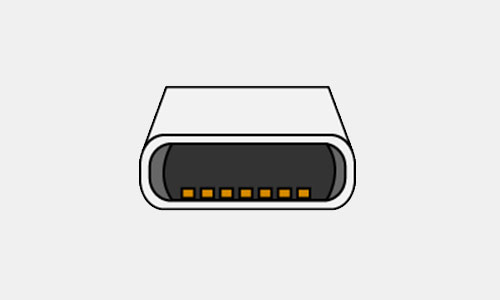 #Are all mini USB cables the same?
All the mini USB cables are not the same. The difference can be easily identified when you will go for charging one device with the USB mini cables that came with another device. Also, the charging capacity is not the same along with the data transfer rate.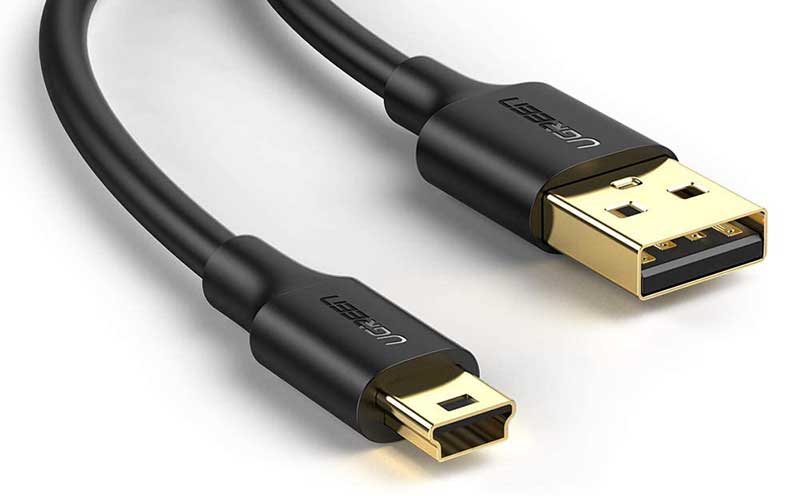 Mini USB cables mostly come with digital camera devices and electronic toys. I believe you have seen this cable at least once in your life and yes, it is still alive. Some button mobiles and the previous Symbian mobile phones used these types of cables.
#Are all micro USB ports the same?
All the micro USB ports are not the same. There are 03 types of micro USB ports and they are Micro USB-A, Micro USB-B, Micro USB-C. Although most of the people do not like to accept the Type-C port as the micro USB port, it is categorized in the field of Micro-USB.
Micro USB Port A
It is the very ancient one and most of the young people even do not know about this port and cable. It was the first creation of the micro port for USB connectors. It has a very low speed data and power transformation speed. It was soon replaced by the MICRO Type-B.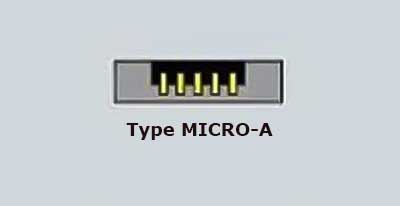 Micro USB Port B
It is universally popular and one if the best multi functional ports ever introduced. 65% of the mobile phone around the world use this port now. It has better speed, better power system and user friendly.


Micro USB Port C
This port is the upgraded version of the Port-B and we believe the port-B will be soon replaced by the Port-C. It has a the best quality multi functionality, data transfer speed and power management system. It is going to be universally approved in all type of electronic devices like phones, laptops, cameras, tablets, etc.

If you are reading this final line, that means you have read the whole article and learned a bit more about USB cables. If you still have any questions please comment below or send me a message through the contact us section.